What is CBD (Cannabidiol)?
---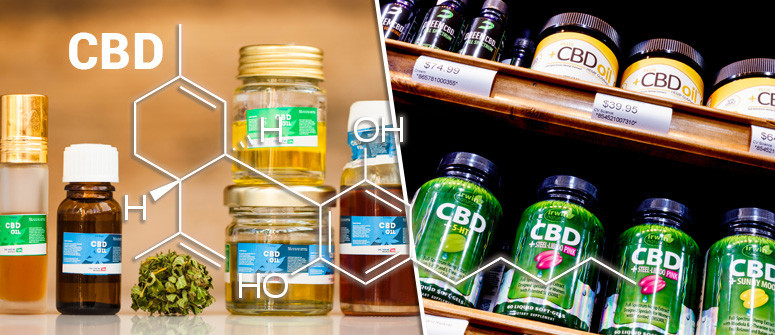 Last updated Published
CBD is often considered the cannabinoid that helped legitimize medical cannabis. But what exactly is CBD? How is it produced and just how useful is it as a medicine?
CBD, or cannabidiol, is one of at least 113 cannabinoids found in cannabis. Like other cannabinoids, CBD interacts with our body's endocannabinoid system (or ECS) whenever we consume cannabis or a cannabis product such as an edible or concentrate.
The endocannabinoid consist of two key receptors (CB1 and CB2) and plays a key role in mediating a variety of physiological processes, including appetite, memory, pain-sensation, mood, and more.
The ECS is also capable of producing its own cannabinoids, such as anandamide, which is produced after exercise and believed to cause "runner's high."
CBD, unlike THC (or tetrahydrocannabinol) is a non-psychoactive cannabinoid, meaning it doesn't produce a "high." It is the second most common cannabinoid found in cannabis and usually found in higher concentration in hemp plants, which naturally contain lower concentrations of THC.
THE MEDICAL PROPERTIES OF CBD
Cannabidiol is often considered the star of the medical marijuana show as recent research shows it has many potential medicinal benefits.
Below we take an in-depth look at how CBD may help in the treatment of seizures and convulsions produced by epilepsy. We'll also take a brief look at how this cannabinoid may also aid in the treatment of pain, anxiety, and nausea.
CBD IN TREATING EPILEPSY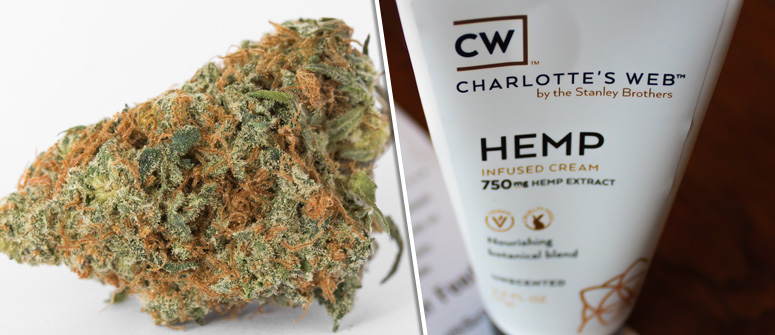 Cannabidiol first made headlines a few years ago as a possible treatment for refractory epilepsy.
In 2013, the story of Charlotte Figi left people across the world stunned.
Charlotte was born in 2006 and suffers from Dravet syndrome, a severe kind of epilepsy that leaves her suffering up to 400 seizures per week. Each seizure can last over 30 minutes.
Charlottes parents and doctors began treating Charlotte with a CBD rich extract (now known as Charlotte's Web) made by a group of cannabis cultivators in Colorado, USA, known as the Stanley Brothers. In her first week of treatment, Charlotte experienced no seizures at all.
Charlotte's story isn't unique; since she made headlines in 2013, thousands of others suffering from similar conditions have come forward with stories of successfully treating their symptoms with CBD-rich cannabis extracts like Charlotte's Web.
But the evidence for CBD as an anticonvulsant isn't just anecdotal. One of the most significant studies of CBD as a treatment for epilepsy was published in The Lancet in 2015.[1]
Orrin Devinsky, a neurologist at New York University Langone Medical Center and his colleagues enrolled 214 patients who all suffered from Dravet syndrome, Lennox-Gastaut syndrome, or other kinds of refractory epilepsy.
Patients were treated with a 99% CBD extract and monitored for 12 weeks. The patients received the CBD extract along with their regular medications and the test was open-label, meaning everyone knew what they were getting.
The study found that the CBD extract reduced motor seizures by 36.5%, while 2% of patients became completely seizure free. However, it also noted that 79% of the patients experienced side effects due to using the extract, which we will explore in more detail below.
Given these results, Devinsky and his team of researchers concluded that CBD may help to reduce the frequency of seizures in people with highly treatment-resistant epilepsy. It also concluded that the cannabinoid may be safe enough to be used on children and young adults, but needs to be studied further to confirm these claims.
Others studies have produced similar results. In 2016, for example, an Israeli study (published in Seizure, the journal of the British Epilepsy Association) looked at the effect of CBD on children of up to 18 years suffering from difficult to treat epilepsy.
The study included 74 patients (aged 1-18 years) with cases of epilepsy that were resistant to 7 or more antiepileptic drugs. The patients were treated using with an extract of CBD:THC of 20:1 for at least 3 months. The frequency of seizures was reported by the parents of the patients during clinical visits.
The study found that 89% of the children experienced a significant reduction in seizures, with 18% noticing a decrease in seizures of between 75 and 100%. 5% of patients noted aggravated seizures.
The researchers concluded that CBD is a promising treatment alternative for children suffering from refractory epilepsy and should be studied further.
CBD FOR PAIN RELIEF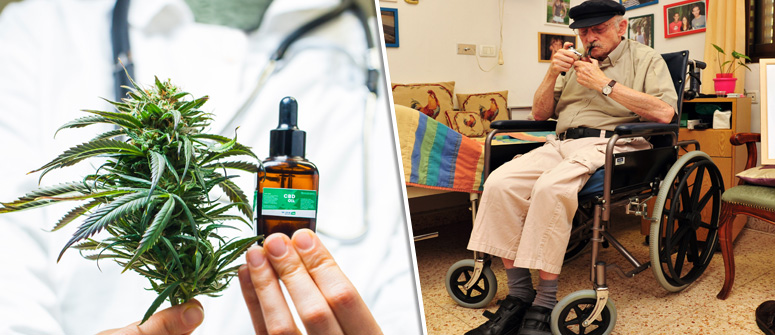 Research suggests that CBD may help to relieve pain by inhibiting the transmission of pain signals in our body. A 2012 study published in the Journal of Experimental Medicine found that CBD suppressed inflammatory and neuropathic pain in rodents without building up tolerance.[2]
A 2007 meta-analysis also found that Sativex, a popular mouth spray containing an almost 1:1 ratio of CBD and THC, reduced neuropathic pain in patients suffering from multiple sclerosis.[3] These results suggest that CBD may play an important role in managing pain associated with a variety of conditions, such as arthritis, fibromyalgia, or even cancer.
CBD FOR ANXIETY
CBD has been shown to treat anxiety both in animals and humans. A 2012 review conducted by a team of researchers at the Institute of Psychiatry at Universidade Federal do Rio de Janeiro shows that the cannabinoid has helped to treat people with social anxiety disorder, and suggests it could also help to treat obsessive-compulsive disorders, PTSD, and other anxiety-related conditions.
A 2011 study published in Neuropsychopharmacology also found that CBD significantly reduced anxiety in anxiety, cognitive impairment and discomfort in social phobia patients caused by simulative public speaking.
CBD FOR NAUSEA
CBD and THC, the two main compounds found in cannabis, have both been shown to reduce nausea and vomiting in both animal and human studies. A 2012 study, for example, found that CBD possesses both anti-nausea and antiemetic effects when administered to rats.[4]
DOES CBD PRODUCE SIDE EFFECTS?
While CBD is generally considered safe for use in humans, most of the studies/resources we cited above recognise that the compound produces some side effects.
The 2015 study by Devinsky and his colleagues (referenced above), for example, noted that 79% of the patients enrolled in the trial experienced adverse effects brought on by CBD.
These side effects included decreased appetite, diarrhea, sleepiness, fatigue, and even convulsion.
Some other known side effects caused by CBD include dry mouth, low blood pressure, lightheadedness, and drowsiness.
If CBD is administered via smoking , the patient will experience the same adverse effects of smoking as a patient that smokes cigarettes.
HOW IS CBD ADMINISTERED?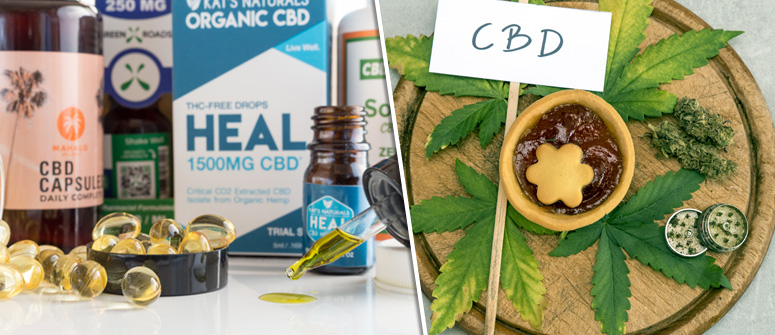 CBD can be administered in a number of ways. Most medical patients use CBD-rich oils like Charlotte's Web which they administer orally using a dropper. Alternatively, some patients may also add these oils to food or drinks.
Smoking is a common delivery method for medical marijuana, including CBD-rich strains, although it is not recommended. Cannabis smoke has been shown to contain many of the same chemicals as cigarette smoke and causes many of the same health risks associated with smoking.
Vaporizing has also become very popular delivery method for medicinal cannabis. Vaporizers are designed to extract the cannabinoids and terpenes found in cannabis without actually combusting the plant matter or concentrate, essentially allowing patients to avoid may of the health risks associated with smoking.
Edibles are another way to administer medicinal cannabis. Cannabis edibles are made by cooking with either cannabis cooking oils or butter in order to infuse a meal or snack with cannabinoids such as CBD and THC.
HOW TO DOSE CBD?
While the research into CBD and its medical uses is growing, there is still no real consensus among medical professionals about how much CBD constitutes a single dose.
It's important that dosing may depend on a variety of factors, including the strength of the extract you're taking, your medical condition, and your body's response to CBD.
CBD: THE MEDICAL CANNABINOID
So, there you have it; a detailed look at CBD, the cannabinoid that helped put medical cannabis on the map.
While many of the studies into CBD and other cannabinoids fail to be conclusive, there is enough evidence out there to show that cannabis has the potential to change the way we treat a variety of conditions, and even become a reliable alternative to some of our current treatments for these conditions.
Remember, this article was written for informational purposes only. If you wish to experiment with CBD to treat a medical conditions, always consult your doctor first.
---