Can i give my dog cbd oil?
---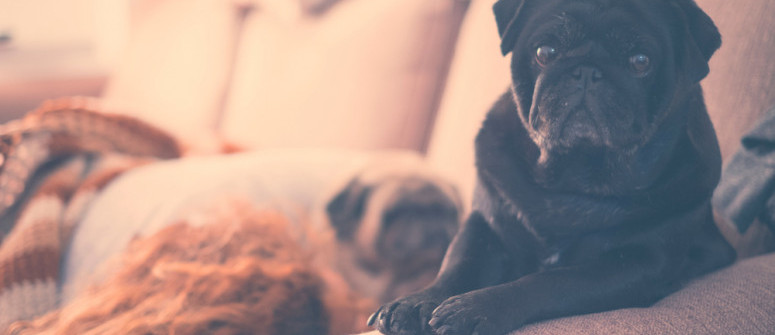 CBD has allowed many of us to take control of our lives again, but it's not just humans that stand to benefit from it. Quite a few studies have found that it has potential to ease the lives of our furry friends, and CBD manufacturers have even begun to make special products for dogs. Risks are present, though, and some caution needs to be taken.
TABLE OF CONTENT
WHAT IS CBD OIL?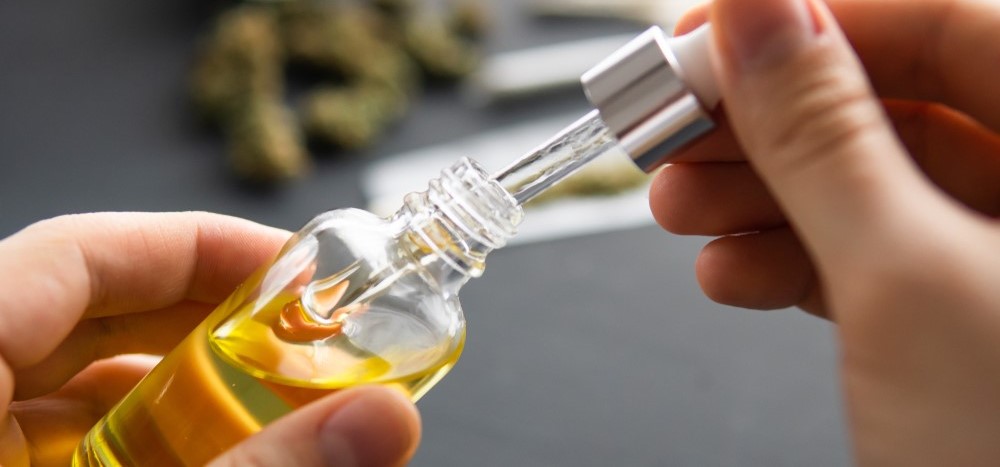 If you're unfamiliar with CBD, you might be hesitant to give something associated with cannabis to your dog. There are plenty of horror stories about dogs munching edibles and needing emergency care, so we understand if you're confused. There is, however, a clear distinction to be made. While they're both cannabinoids, and can both be found in cannabis plants (hemp or marijuana), THC and CBD interact with the brain differently. Specifically, THC is the only one with psychoactive properties, meaning CBD can't get you high.
This is also the key difference between pet safety CBD oil and unsafe cannabis oil. Professionally produced CBD oil doesn't contain more than trace amounts of THC, while cannabis oil does. That being said, not all CBD oil is created equal, and some products will contain more THC than others. Make sure you carefully read the label of any product you're considering.
IS IT SAFE TO ADMINISTER CBD OIL TO DOGS?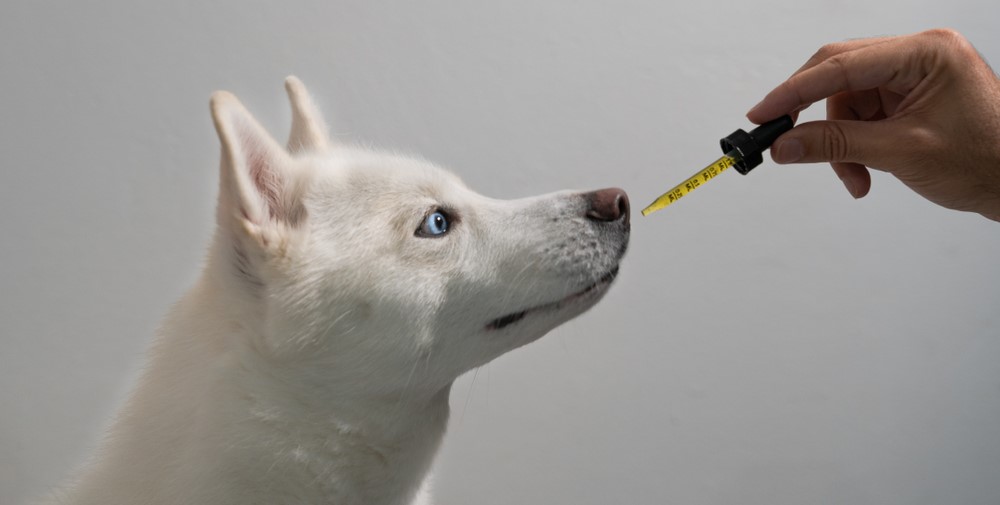 We have established that CBD won't get your dog high, but is it safe to give to them?
Well, the World Health Organisation, citing numerous scientific studies, found no clear adverse effects on animals treated with CBD. That being said, there is a need for additional research.
One study, for instance, found a significant amount of dogs taking CBD to show elevated ALP levels. ALP is an enzyme in the blood that helps break down proteins and is important to the liver. ALP elevation warrants questions about long-term liver toxicity, but the researchers acknowledge more studies need to be conducted.
Additionally, owners need to be careful about giving their pets excessive doses. As veterinarian Judy Morgan notes, smaller dogs given especially large CBD doses could experience loose stool as a side effect. She also points out that dogs with liver issues should be administered a smaller dose, given that CBD works with the liver's enzyme system.
WHAT ABOUT THE LEGALITY OF CBD OIL FOR DOGS?
Whether the CBD product is made for humans or dogs, the regulations apply equally across the board. As long as it contains less than 0.2% THC (some jurisdictions allow up to 0.3% THC), it's deemed legal in most countries around the world. We can't speak for yours (we don't know where you live!), but the umbrella of legality is widespread and expanding.
HOW COULD DOGS BENEFIT FROM CBD OIL?
Now that we've covered safety and legality, we should discuss why you should give it to your dog in the first place. As we mentioned before, the research in this field is still developing, so we can't make any firm medical claims. That being said, the currently accepted studies indicate a wide range of potential health benefits for dogs.
Dogs have an endocannabinoid system that functions similarly to that of humans. Given this, it's understood that cannabinoids like CBD interact with their brain in a similar manner. While nothing can be confirmed for certain, most of the results in human studies apply to dogs—in theory. Based off of these studies, along with anecdotal evidence from pet owners, CBD can work wonders for your dog.
If they have an issue with separation anxiety, for example, a dose of CBD can help keep them calm until you come back. It can also help them deal with inflammation, along with tackling moderate to severe pain. Being a known anticonvulsant, CBD can also help prevent seizures. This has been shown in a study we'll discuss later. Along with that, if they have trouble eating, or suffer from nausea, a dose of CBD oil can get them munching again in no time.
SCIENTIFIC STUDIES ON CBD AND DOGS
Since many of the current studies focus on either humans or mice, researchers have begun studying the effects of CBD on dogs specifically. One study, published in the journal American Veterinary Medical Association, treated epileptic dogs with CBD. They discovered that, when compared to the placebo group, dogs treated with CBD experienced a significant reduction in seizures. The study was small, so wider testing is still needed.
Another study focusing on dogs with osteoarthritis also displayed some promising findings. Testing with a placebo, researchers and veterinarian assessors found dogs treated with CBD to experience a significant decrease in pain. They also found the dogs to be more willing to engage in physical activity than those in the placebo group.
HOW TO INTRODUCE CBD OIL TO YOUR DOG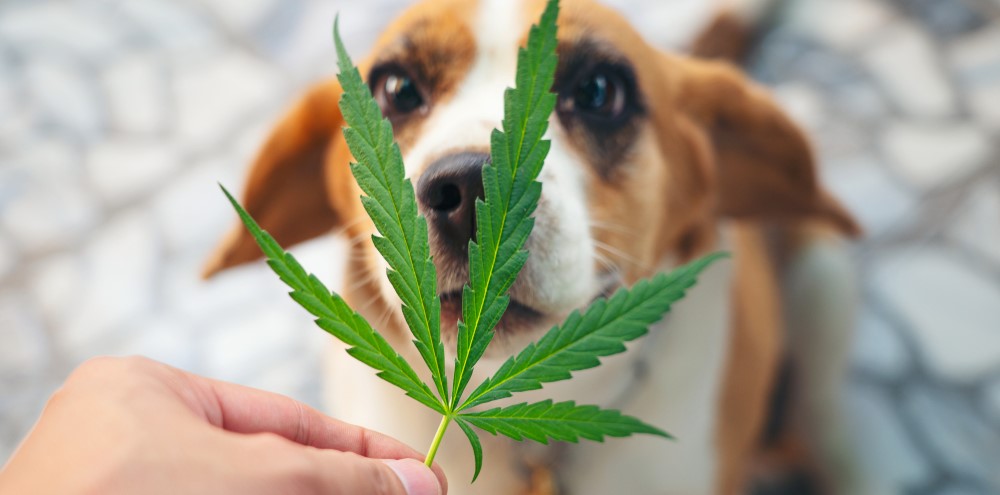 Even though it's safe and offers a range of benefits, there's a right and a wrong way to introduce CBD to your pet. For starters, before introducing any new medications, make sure to consult your veterinarian. From there, make sure to start out your dog with a low dose of around 0.05mg/kg/day. If they respond well, you can safely increase this up to 1mg/kg/day. That being said, make sure you only give them as much as they need. There's no need to hit the upper limit if you don't need to.
You'll also want to talk to your vet and make sure CBD won't conflict with any of their current medications. Perhaps the most important guideline, though, is making sure you avoid CBD products with significant THC content. While it makes humans feel nice, it hits much harder for dogs and can lead to complications.
WHAT TO LOOK OUT FOR WHEN BUYING CBD OIL FOR DOGS
Since CBD oils for dogs are not comprehensively regulated, there are certain things you'll have to look for on the shelves. First off, you'll want to make sure it's derived from hemp and not cannabis. Hemp has been bred to contain only trace amounts of THC.
Second, note how the CBD was extracted. If it was done using CO₂, you should be in the clear. If it wasn't, it's likely that the manufacturer utilised propane, butane, or something similar for extraction. This, of course, presents a significant hazard to pets, and could even be dangerous in CBD oil for humans. If you want to be extra safe, you'll also want to look for independently tested products that come with viewable results. This will verify that the oil is free of any toxic chemicals or pesticides that could impact safety. Lastly, organic oils are generally safer, and you should prioritise them in your shopping list.
WHERE CAN I GET CBD OIL FOR DOGS?
If you need help finding the right CBD product for your pet, we've got you covered. We've recently launched our very own line of CBD products, and we have some exciting options available! We have CBD oil specially made for dogs, available with either 2% or 4% CBD. If your dog isn't a fan of oil, we also have pastilles they can take straight or have mixed into their food. Whichever you pick, we hope they enjoy it!
---