10 facts about cbd you may not know
---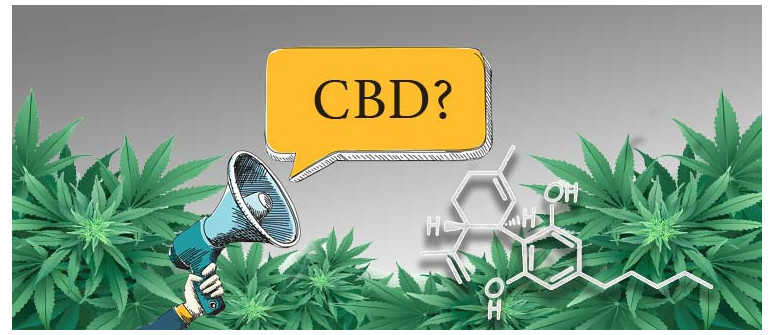 CBD is often misconceived as the primary medicinal, non-psychoactive compound in cannabis. However, CBD is a complex compound, and while it's getting a lot of attention lately, there is also a lot of misinformation out there. Here are 10 facts to set the record straight.
CBD is getting a lot of attention. However, there are still a lot of misconceptions surrounding this cannabinoid, how it affects the body, its potential uses, and even its legality. Below are 10 facts about CBD you may not know.
1. CBD IS NOT INTOXICATING
Because of its intimate relationship with the cannabis plant, some may assume CBD to be intoxicating or cause a "high." However, this isn't true. Although the cannabinoid can sustain a subtle effect on mood and mental state—in a similar way as, say, dark chocolate—it doesn't produce mind-altering effects. Content produced by the National Institute on Drug Abuse states that CBD does not produce euphoria or intoxication.
THC, the main psychoactive molecule in cannabis, exerts its unique effects by interfacing with CB1 receptors of the endocannabinoid system. The CB1 receptor is found primarily in the brain, particularly on neurons. CBD, on the other hand, has a low affinity for these receptors, meaning it cannot bind to them and produce psychoactive effects in the same manner.
Furthermore, CBD may actually counter some of the psychoactive effects of THC. The cannabinoid is known to produce opposite brain activity patterns than THC in regions including the striatum, hippocampus, and prefrontal cortex.
2. CBD CAN BE USED RECREATIONALLY AND THC CAN BE USED MEDICINALLY
There's a strong misrepresentation of CBD as a purely medical compound and THC as purely recreational. This isn't true. Just like THC can be used medicinally (to help relieve pain, nausea, vomiting, etc), CBD can also be used recreationally.
In fact, the recreational CBD market is budding in Switzerland. While THC is still illegal under Swiss law, CBD-rich cannabis flowers and concentrates can be bought from kiosks and dispensaries completely legally. This has given rise to a large movement of recreational CBD users who cherish CBD cannabis for its calming effects.
3. CBD CAN COUNTERACT THE EFFECTS OF THC AND WORKS BEST IN COMBINATION WITH OTHER CANNABINOIDS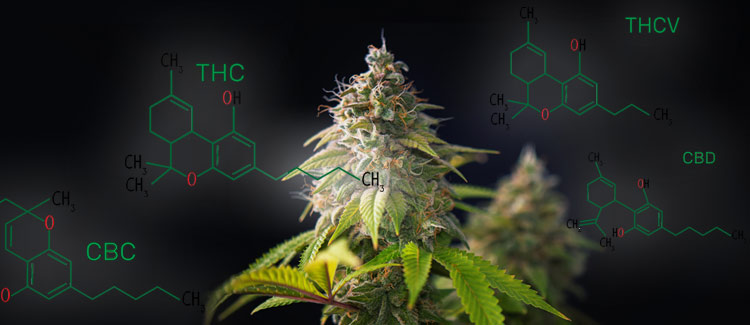 Cannabinoids, terpenes, and other compounds found in cannabis interact with each other. Studies and anecdotal evidence suggest that the interaction between these substances and our endocannabinoid system results in synergistic effects, which is called the "entourage effect".
Research has shown that for instance CBD and THC together produce stronger, faster pain relief than either compound could on their own.[1] And while our understanding of the entourage effect is still in its infancy, research indicates that the medicinal benefits of cannabis lie in the whole plant, rather than just isolated chemicals.
In fact, studies have shown that isolated forms of THC and CBD produce very different effects than whole plant products.
While THC can have beneficial effects, it can also produce unwelcome side effects, especially in large doses. These include nausea, vomiting, increased pain sensation, anxiety, paranoia, and more. Luckily, research shows that CBD can counteract many of these effects.
The relationship between CBD and THC is actually complex and impossible to cover entirely in this article. However, it is true that CBD can help reduce the anxiety and paranoia that some may experience after consuming THC.
4. CBD IS LESS POTENT THAN THC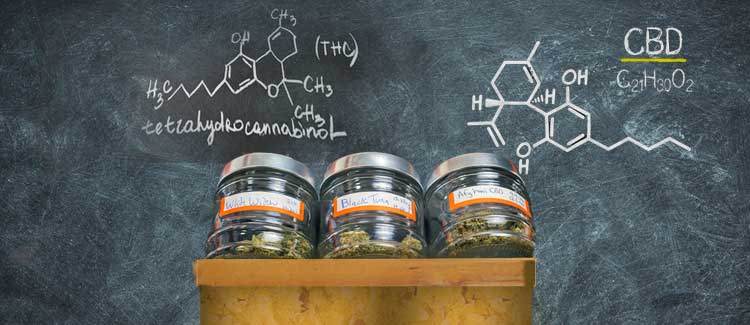 In terms of overall impact on the brain and body, CBD is far less potent than THC. Taking the same amount of milligrams of each substance would produce very different results in isolation, largely due to the distinct ways each cannabinoid interacts with the body. With that said, this doesn't make CBD's potential any less significant, with the cannabinoid producing its effects via numerous pathways inside and outside the endocannabinoid system, including vanilloid receptors, serotonin receptors, and PPARs. In doing so, CBD has been found to produce antioxidant, anti-inflammatory, anti-anxiety, and neuroprotective effects.
Because CBD doesn't produce an obvious change in perception, people often think it's required to take large doses in order to "feel something." This isn't true. Although larger doses are helpful to some users who administer CBD for medicinal reasons, even small doses can produce beneficial outcomes. When first trying out a high-quality CBD product, it's a good idea to start with a small dose to see how it affects your body, and to slowly increase this over time to find out how much CBD you should dose.
Small doses of higher-quality products will contain more CBD, meaning even minute doses are saturated with the cannabinoid. Low-quality, inexpensive products are often diluted, so each dose contains less CBD.
5. CBD DOES NOT PRODUCE SEDATING EFFECTS
The effects of CBD have sometimes been labelled as sedating, especially in large doses. However, research suggests that CBD doesn't actually produce sedating effects.
In fact, a 2008 study published in Biological Psychology showed that even at extremely large doses, isolated CBD doesn't produce sedating effects. Interestingly enough, the effects of CBD are actually alerting. It is believed, however, that some CBD products might contain high amounts of myrcene and other terpenes that are known to produce sedative effects or leave you feeling sleepy.
Additional research published in The Permanente Journal further confirms this. Study participants were given doses of 25–175mg of CBD. Reductions in anxiety were detected, along with slight sedation in some subjects. However, this side effect abated after more frequent use. Some users may experience slight sedation when first using CBD, but it appears that as the body becomes familiar with the substance, this is no longer an issue.
6. NOT ALL CANNABIS PLANTS CONTAIN CBD
While CBD is derived from cannabis plants, it isn't present in all varieties of this species. In fact, most of the cannabis used for recreational purposes contains only trace amounts of CBD.
That's because, since the 1980s, cannabis breeders and seedbanks have really focused on producing potent, THC-rich strains designed to get people out-of-this-world high.
Since CBD has become more popular, however, seedbanks have started offering more CBD-rich strains both for medicinal and recreational purposes. CBD also tends to be found in higher concentrations in hemp plants.
7. CBD CAN BE USED TOPICALLY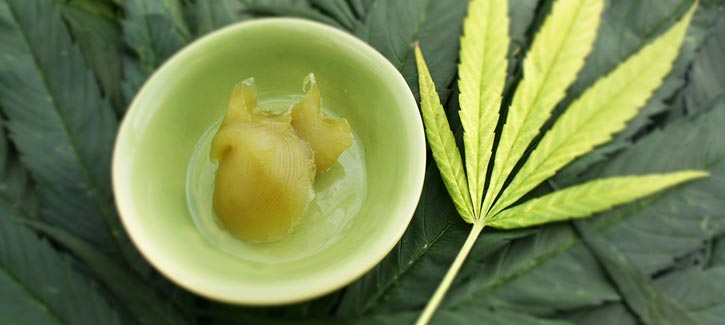 We generally associate cannabis use with smoking. But thanks to a ton of innovation and research in the cannabis space, there are now plenty of ways to use cannabis that don't involve lighting a joint or bong.
Topicals like balms, sprays, and soaps enriched with cannabis extract, for example, are a great way to treat localized symptoms like pain, inflammation, and even skin irritations. Instead of smoking or vaporizing (where the chemicals in cannabis are taken up via the capillaries in the lungs), topicals are absorbed transdermally.
They are becoming increasingly popular among patients looking to treat physical symptoms like inflammation and swelling caused by arthritis and other conditions. Many patients also find cannabis topicals offer relief from itching or skin irritations, and a range of companies are now developing transdermal patches containing CBD, THC, and other cannabinoids.
8. ANIMALS CAN ALSO BENEFIT FROM CBD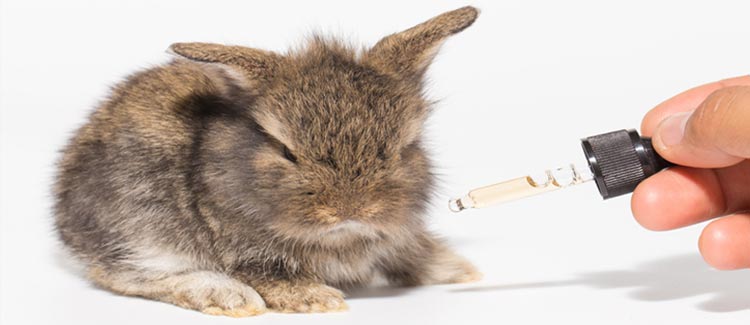 One of the biggest advancements in our understanding of cannabis came with the discovery of the endocannabinoid system, which essentially regulates the effects of cannabis around the body.
Well, it turns out humans aren't the only creatures with this system; dogs, cats, horses, and many other animals also have endocannabinoid systems and experience cannabis in much the same way we do. In fact, all mammals have an endocannabinoid system, which is why cannabis is often tested on rats.
This has given rise to whole new market: cannabis supplements for pets. Pet owners all around the world are beginning to use cannabis products like CBD oil, capsules, infused treats, and even topicals to help their pets deal with a wide variety of conditions.
Some dog owners, for example, use CBD supplements to help control symptoms like nausea and vomiting, chronic inflammation and pain, or even anxiety in their pets. Just like in humans, CBD supplements can give pets relief from a variety of symptoms without inducing a high.
9. FLAX MAY ALSO CONTAIN CBD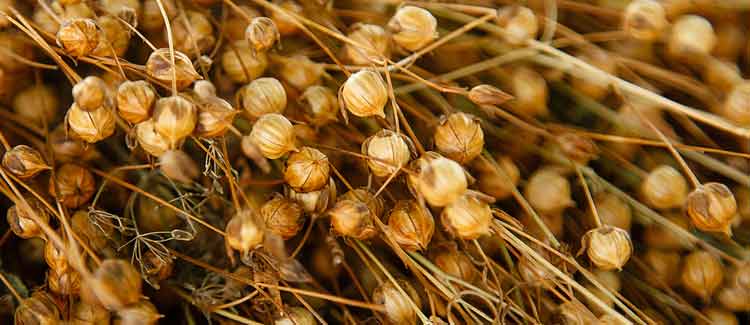 For a long time, CBD was thought to be a compound unique to only cannabis. However, researchers from Poland may have accidentally discovered that the flax plant also contains CBD.[2]
In an analysis of flax plants (a valuable source of linseed, oils, and fibers) also contained a special terpenoid very similar to CBD. The researchers tested the compound and found that it produced anti-inflammatory effects in mice. Moreover, they also found that the compound activated cannabinoid receptors.
The research is the first of its kind and suggests that flax may be one of a growing number of plants besides cannabis that can produce cannabinoids or cannabinoid-like substances.
10. CBD ISN'T LEGAL EVERYWHERE
Although cannabis legalization is sweeping across several regions of the world, the plant remains highly prohibited elsewhere. Some countries have made an exception when it comes to CBD because of its lack of intoxicating effects, and permit the use and trade of products with extremely low THC values. However, some countries continue to lump CBD in with cannabis as a whole and have yet to change the laws regarding this cannabinoid.
In the US, for example, CBD is only legal if it is derived from hemp. Cannabis-derived CBD, on the other hand, is only legal in 17 states. Outside of the US, the legal status of CBD is constantly shifting as new laws are ushered in or replaced. In the EU, CBD supplements are largely legal as long as THC levels are negligible.
Before ordering a CBD product, it is important to educate yourself on the laws of your country to make sure you aren't risking getting into trouble. Countries that have legalized cannabis for medical and/or recreational reasons include Argentina, Australia, Canada, Chile, Colombia, Croatia, Czech Republic, Germany, India, Israel, Italy, Jamaica, Macedonia, Mexico, Philippines, Poland, Puerto Rico, Turkey, and Uruguay. Some of these locations have only partially legalized cannabis, and others not included in this list may tolerate CBD, but not THC-based products. Learn the laws where you live and make a decision from there.
References
---
^ NCBI, Multicenter, double-blind, randomized, placebo-controlled, parallel-group study of the efficacy, safety, and tolerability of THC:CBD extract and THC extract in patients with intractable cancer-related pain., retrieved January-16-2019
Link
---