10 cannabis-lover gift tips
---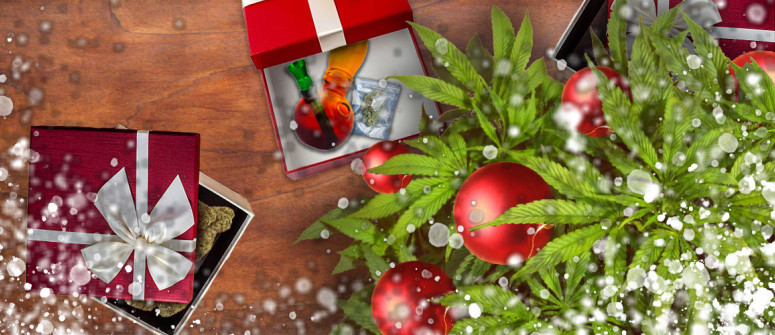 A carefully compiled list of holiday gifts for your cannabis-loving loved ones. No matter if it's for Christmas or a birthday, these are great!
With the holidays quickly approaching, you may find yourself racking your brain trying to figure out what to buy for certain friends and relatives. Well, if your loved ones happen to be cannabis-lovers, you could consider buying them a fitting gift. And if you are too late for Christmas, these will work for birthdays as well.
We know that no two people are exactly the same, however, there are a few similarities that most of us share. We've compiled a list of 10 gifts that might appeal to pretty much any cannabis-lover you encounter.
1.
Pipe/bong/bubbler/etc.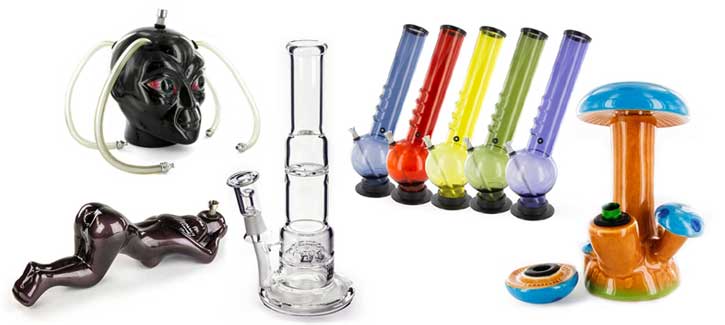 One of the most coveted gifts on many weed-lover's Christmas lists (ours included) is a new pipe or bong… or bubbler, steamroller, vaporizer, or whatever you prefer to smoke with. Some popular ones this year are the foldable, silicone bongs, which are easy to clean and extremely portable. Great for stoners on the go, and you can never have enough.
2.
Cannabis cookbook
Considering how many of us enjoy fine cuisine, it's safe to assume that many of us would enjoy cooking with cannabis as well. So whoever appreciates the culinary arts would surely love a professional cookbook full of delicious, cannabis-infused recipes.
3. Stoner movies/Netflix or Hulu subscription/new Fire Stick
Everybody enjoys a nice, relaxing day at home. Just lounging around in comfy sweats, binge watching movies or TV shows, eating snacks, while sparking up a nice joint of course.
A collection of good stoner movies, a Netflix or Hulu subscription, or a new Amazon Fire TV Stick are all great gift options that also encourage your loved ones to take some time to unwind.
4. A pack of cannabis seeds and a book about cannabis cultivation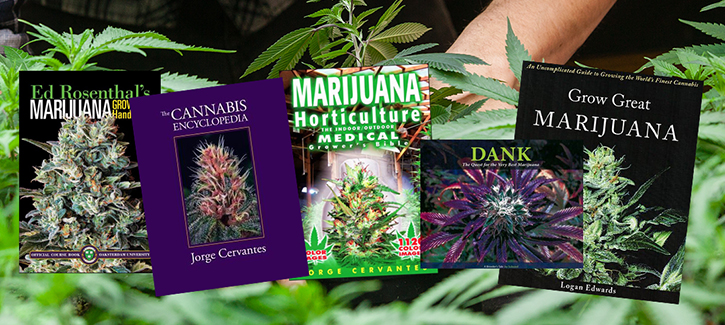 More and more cannabis users are starting to realize the benefits of growing their own weed. It's more affordable, you can grow whatever strain they want, it'll be free of pesticides and other chemicals, and now it's actually legal to grow in many places already.
Whether your loved one is a beginner or a seasoned grower, a pack of seeds and a book about growing are always welcomed gifts. Even experienced growers could learn beneficial new tips from a well-written book.
5. Glass stash containers
Glass containers are perfect for keeping your stash fresh for a while. You could consider buying a fancy, decorative jar for your loved one. Not only will it help them to properly store their weed, but it'll also look good on a shelf or table.
6. Silicon concentrate containers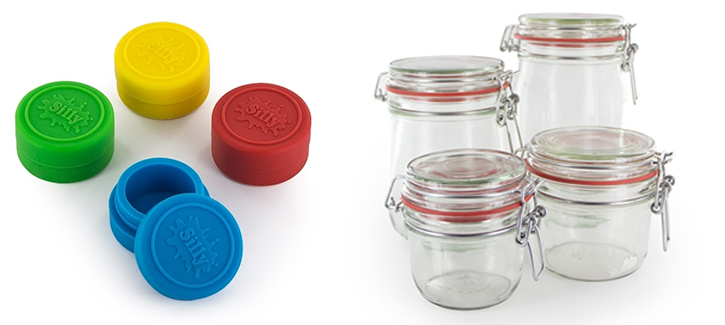 With the upcoming trend of concentrates, it might be good to realize that there's really no better way to store concentrates than in silicone-lined containers designed specifically for that purpose. They're small, airtight, and guaranteed to keep your concentrates fresh for as long as possible.
7. Incense/odour eliminating candles/air freshener
No matter how open someone is about their smoking habits, there always comes a time where the smell absolutely needs to be hidden. It's always great to have some incense, odor eliminating candles, or concentrated room spray on hand, just in case.
8. Cannabis beauty products
If there's a lady in your life who's special to you, impress her with some top-of-the-line cannabis beauty products. These days you can find shampoo and conditioner, lotion, perfume, make-up, lip balm, and even deodorant infused with cannabis.
Usually these products don't actually smell like weed and they're great for your body. And of course men might enjoy these as well.
9. One hit wonder dugout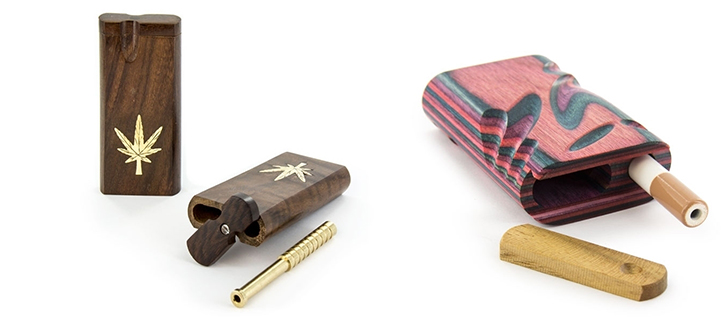 A one hit wonder dugout is a small pipe, basically designed for just one hit. Almost everybody who likes to smoke weed has owned one at some point in their lives, and they're great to have on hand if you need a quick hit while you're on the move.
10. The perfect cannabis-lover's gift box
This one is one of our personal favorites and something that will make any weed-lover happy with Christmas. The box or goodie bag can for instance contain some weed or concentrate (or both), some air freshener or a nice candle, eyedrops, a nice lighter, some rolling papers and a space cake or a weed brownies.
This one is great because it can be customized to include anything you feel would be a perfect addition to a ready-to-smoke package.
---