Want to buy a new vaporizer? Here's what to look out for.
---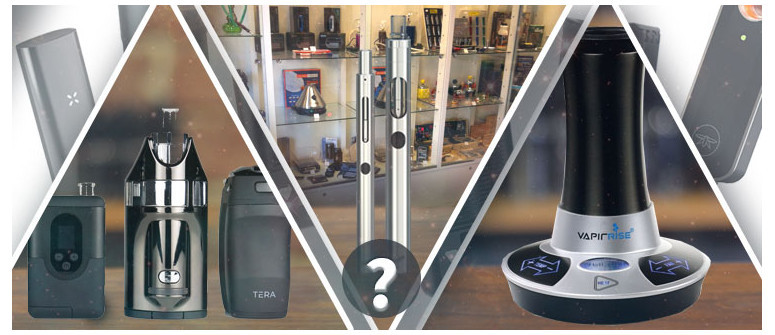 So you want to buy a new vaporizer? With so many models available, do you know what to look for in a new vaporizer?
The vape industry is exploding. Most everyone has become educated on the benefits of vaping versus smoking, and now, they want a vape of their very own.
Due to high demand, the variety of vaporizers on offer is enormous. There are so many vapes for flowers and concentrates alike that, unless you know what you're looking for, it's impossible to pick just one. That's why we're here to help.
Deciding on the right vape for you may seem like an overwhelming process, but it's easier than you think. By using this guide on what to look out for when buying a vaporizer, shopping for your first vape will be no-sweat. Besides, vaporizers offer a healthier means of getting baked. And there's a device to suit every type of cannabis consumer and their unique wants and needs.
WHAT WILL YOU USE THE VAPORIZER FOR?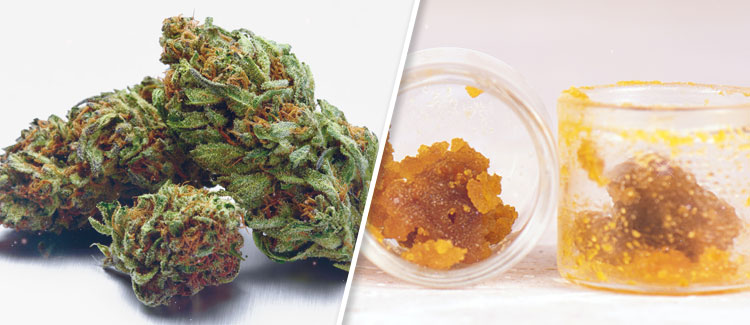 The first thing you should ask yourself when buying a vaporizer is if you want a wax vape or a flower vape. Or, do you want both? They have those too, you know.
If you're strictly bud, then a dry herb vaporizer is best for you. These vaporizers feature chambers for your flower and are as simple to pack as a bowl. They taste way better, though.
As for concentrate connoisseurs, you're going to want to go with a wax vape. The selection of wax vapes isn't nearly as boundless as flower vapes, but there are still plenty of options. Like dry herb vaporizers, these vapes have chambers for your concentrates. They are perfect for those days when you're too lazy to pull out the dab rig. Not to mention, there is no lengthy setup. You load and go, and that's it.
For those who want the best of both worlds, fortunately for you, you can have it all. Although they're the most limited, there are a few vaporizers that are compatible with both flowers and concentrates. But don't be surprised if they come at a high price being that they're versatile, which leads us to our next segment.
HOW MUCH CAN YOU SPEND ON A VAPORIZER?
Now that you know what form of cannabis you want to vape, you need to come up with a budget. Vaporizers can cost as much as 600 bucks or as little as 30, depending on the unit. Having a budget will narrow down your selection and make your vape shopping experience far less tedious.
Even if the struggle is real, you can still embrace the vape life. There is a vaporizer to match nearly every spending limit. However, in most cases, the cheaper the vape, the shorter the lifespan, so keep that in mind before you decide to go with the cheapest one.
If you only plan on vaping here and there, then no need to drop a ton of money on a high-end vape. Again, cheap vapes won't last long, but will last long enough for the occasional user. However, if you want a vaporizer that will weather the storm, then it's best to spend the extra cash on a device that's built to last.
DURABILITY AND WARRANTY
The more durable the vape, the longer it works. Familiarizing yourself with a vaporizer's build materials, from its outer shell to its heating chamber, will help you figure out how much use you can get out of it. Vaporizers comprised of materials like plastic are often low-quality, while materials like anodized aluminum, the same material used to create Macbooks, and ceramic zirconia are practically indestructible.
Another thing to look out for is if the vaporizer is backed by warranty. If it is, then that means the company will cover some damages done to your vape, if not all. A warranty is a nice thing to have for portable vapes, especially as they're designed for on-the-go use, which makes them more prone to mishaps.
PORTABILITY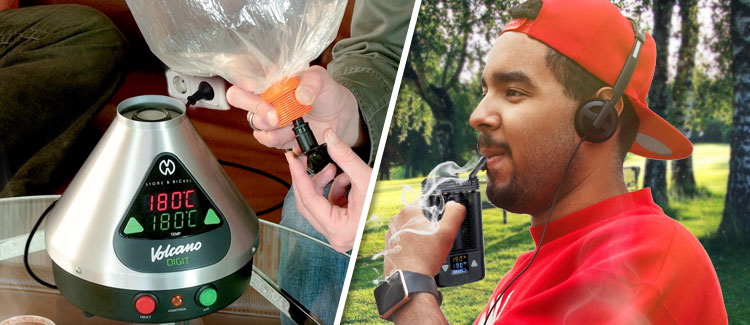 Speaking of portable, you also need to decide if you want a mobile or desktop vape. If you are only going to vape at home, then a desktop vape might be best. But if you're one to stay active and need a vape you can take with you, portable vapes are the way to go, although you can use them at home too, of course.
Everyone has a unique definition of "portable" in the vaporizer industry. There are vapes you have to hold with two hands that are considered portable, and then there are actual portable vapes that are pocket-sized. Decide what your definition of portable is and go from there.
HEATING METHOD
The next thing to look out for when buying a vaporizer is whether the unit uses conduction or convection heating. The heating method has everything to do with how high or how low the quality of your vapor will be.
Conduction heating heats the source directly, while convection heating passes hot air around the material rather than through it. Think hot stove versus hair dryer. Conduction vaporizers tend to be easier to use, but are more likely to burn your herb, which can be fixed by giving it the occasional stir. Convection vapes provide an even burn, and therefore produce better-quality vapor.
MAKE SURE YOU READ SOME VAPORIZER REVIEWS
If you think you've found the perfect vape for you but aren't 100% sure that you're making the right decision, then check out what other users like/dislike about a particular vape and why.
For example, one vape might be famous for producing phenomenal flavor, while another could boast a speedy heat-up time. Then again, some vapes have a terrible reputation for whatever reason, so it's good to know what you're getting yourself into—and who better to trust than the ones who have tried it?
So, there you have it, that's everything you should look out for when buying a vaporizer, or the main things anyway. With this guide, you'll be on your way to finding the right vape for you in no time. Happy shopping!
---