Why cannabis lounges are a good thing for the community
---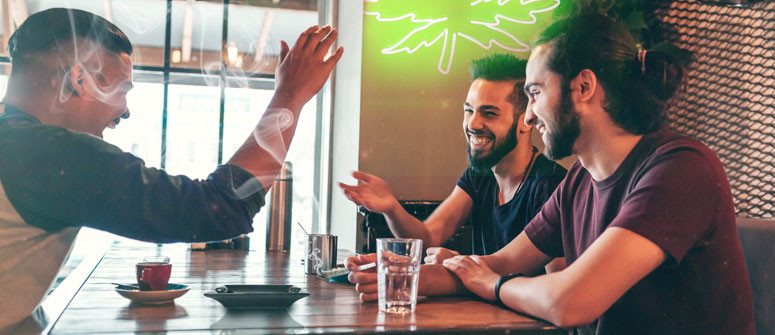 When people think of a cannabis consumption lounge, they often overlook the numerous potential benefits these places offer users and the entire community.
There's one thing that's almost unanimously lacking in most countries and most American states, and that's designated establishments for people to consume cannabis.
Now that more countries and states are implementing legislation for medicinal and recreational cannabis, what role could cannabis consumption lounges play? Is this simply a trend, or the beginnings of a new, more responsible way to use cannabis?
Whether it's for medicinal or recreational use, smoking, vaping, and dabbing are prohibited pretty much anywhere except a residence or privately-owned lot. Technically, eating weed edibles in public is also illegal, but honestly, who's going to know?
To remedy this situation, on-site consumption locations (AKA cannabis lounges) are catering to those who need or want to enjoy cannabis, but have no comfortable place to use it.
Some establishments are geared toward the recreational market with themes that vary from hippie to artsy and spiritual to high-end lounges—and everything in between. Others are specifically for medicinal users and often have someone available to offer advice.
BENEFITS OF CANNABIS LOUNGES
While some might be off-put by the idea of having "hangout spots" for people to gather and smoke pot, there are many potential benefits to opening more of these establishments.
For starters, there's the theory that children's exposure to cannabis and secondhand smoke could be minimized if parents had a place to smoke comfortably outside the home.
Of course, some won't have the option of leaving and will still be limited to smoking in the garage, backyard, patio, etc, but it would absolutely be utilized by some. Especially in households where only one parent smokes.
It would also create options for tourists who would like to enjoy some weed without being limited to sneaking a bowl in a public park or smoking a joint in the car.
Apartment and condo-dwellers who live in buildings with strict no-smoking policies could have a place to consume without bothering their neighbors or risking fines.
Basically, it would help keep cannabis away from the places people don't want it to be anyway. And just like in a bar, employees would keep an eye on customers and cut people off if they seem too inebriated.
ARE THERE CURRENTLY ANY LEGAL LOUNGES IN THE UNITED STATES?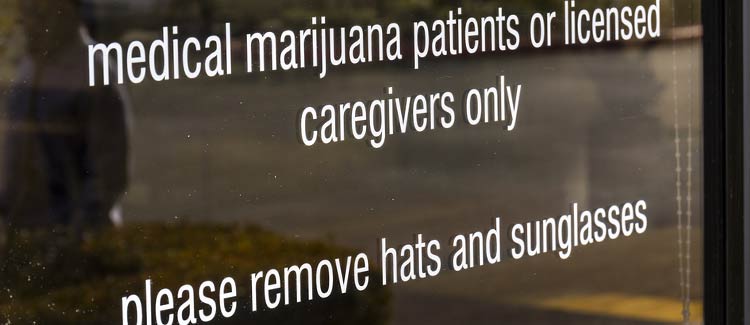 Cannabis social clubs are not the norm throughout the United States, but they are starting to pop up in a handful of major American cities. San Francisco and Los Angeles, for example, already have a few places for people to indulge in their marijuana needs.
A medical recommendation is required for entry, but a little-known fact is that according to Prop. 64, medical cannabis can be consumed anywhere that cigarette smoking is permitted in the Golden State.[1]
In San Francisco, Cannaisseur Series has a nice diner setup where customers can consume, and Ganja Yoga offers stoned yoga classes. Puff, Pass and Paint is another unique place with two locations, one in San Francisco and one in Oakland, where people can get stoned while taking a private art class.
Down in Los Angeles, it is not very hard to find a quaint, stoner-friendly café with delicious craft coffee and Wi-Fi.
In Denver, voters approved an initiative to allow cannabis lounges back in November 2016. There are currently a few smoking establishments in the city, but it's still a rather restrictive market.
Cannabis consumption is illegal in any location that's licensed to serve alcohol, and any cannabis lounge requires community approval before it can obtain a permit. This, as you can imagine, is not so easy to get.
Democratic Senator Tick Segerblom of Las Vegas released a statement about cannabis clubs in which he remarked, "We're going to be advertising around the world 'Come to Nevada to use legal pot.' We can't invite them to come here then tell them they can't use it."[2]
Segerblom proposed legislation that would allow weed to be consumed in clubs, massage parlors, all of downtown (Fremont) Las Vegas, and at outdoor events.
Over on the East Coast, a law approved by Maine voters in November allows social cannabis clubs to operate within the state. The state has one year to fine-tune and implement regulations for these lounges.
And in Massachusetts, cannabis consumption will be permitted when retail stores open in a few months, but only in establishments that have a specific license.
WHAT ABOUT THE REST OF THE WORLD?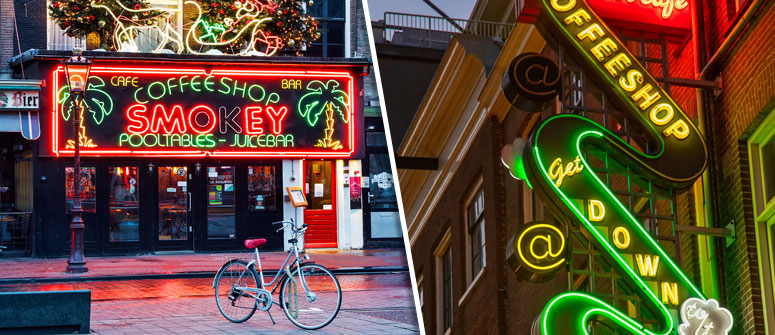 Up until recently, the Netherlands—Amsterdam specifically—was known as the predominant pot-friendly region with cannabis coffeeshops. Unfortunately, some Amsterdam's weed cafes have been closed down in the last couple of years.
Even the world's very first coffeeshop, the famous Mellow Yellow, was forced to close its doors in January 2017—solely because it was 250 metres away from a hairdressing academy where all enrolled students were legal adults anyway.[3]
If you've been planning on making a pot voyage to the Netherlands, don't worry, there are still more than 200 establishments in Amsterdam, and plenty in other cities.
Spain is also on track to become a very interesting place for weed tourism. Members-only clubs are becoming a common thing throughout the country, particularly in the northern region of Catalonia. All the clubs require a membership pass, but recreational use is allowed at every location.
Becoming a member is not that hard. Maybe of the clubs have a website and if you contact them a few days before your arrival, you should be able to get an invitation to become a member.
If you really want an easy time connecting with good weed and you are only planning to be in the country for a short time, consider a visit to Spannabis, one of Europe's biggest annual marijuana fairs held in Barcelona.
This international conference and expo is one of the best places to immerse yourself on a temporary basis. And it is a lot of fun.
Canada is another country that has a small but growing amount of cannabis lounges, especially for vaping. They've hit some bumps in the road trying to build the framework for a recreational market, but that hasn't stopped Prime Minister Justin Trudeau from making this resource available to medical marijuana patients in the meantime.
SO, WHAT'S THE CONSENSUS?
To summarize, cannabis consumption clubs are overall a positive thing for the communities that are willing to host them. Not only do cannabis users get to enjoy the benefits, but they minimize exposure to weed smoking for those who choose not to be around it.
Even though it's still in the preliminary phases in the United States, many other countries have well-established and extremely successful weed lounges.
References
---
^ Ballot Pedia, California Proposition 64, Marijuana Legalization (2016), retrieved November-29-2018
Link
---