Spannabis (Barcelona) is just around the corner!
---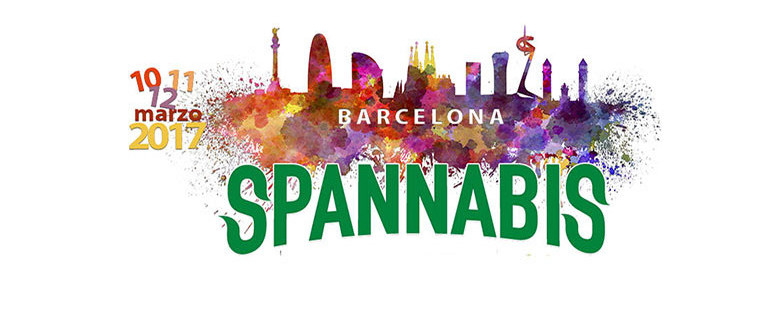 Spannabis 2017 is almost here! In the intriguing city of Barcelona, this enormous cannabis fair is an absolute festivity. Check it out!
This weekend it's time for Spannabis 2017 in Barcelona! Enter Spain's cannabis epicenter. This fair is recognized as legendary and progressive. It might even be the best cannabis fair in the world! Bask in the versatile variety of ganja merchandise.
Listen to speakers lecturing about cannabis-related topics. Enjoy the Reggae and Dub DJ's, spinning deep vibes. Spannabis is an extraordinary festivity, where all 420 enthusiasts belong.
Barcelona, the city of Gaudí, Messi, Picasso, and of course, thousands of ganja connoisseurs, enjoying the amazing Spanish weather. The cannabis clubs in Barcelona have been operating for many years, providing its members with high-quality nugs. This city is perfectly suited for spectacular cannabis fairs.
Spannabis is open for three days, 10th-12th March. Each day has its own speakers and events, although, every day you'll encounter more than a hundred stands, promoting and selling all your ganja necessities. Anything from bongs, seeds, high-quality vaporizers and nutrients for dank strains, hydro gear, magazines, curing boxes, grinders, everything folks, everything!
MARCH 10
During the first day, the World Cannabis Conference begins. Key figures of the legalization movement and cannabis industry shall illuminate the audience with quality knowledge. Topics such as cannabis and sex, legal status of cannabis in Spain, medical breakthroughs involving cannabis, will be discussed.
At 19:40 Spannabis will have a minute of silence for the recently deceased Franco Loja. He's been an inspiration for the cannabis community and a warrior, fighting for a better tomorrow.
Afterward, Spannabis will announce the winners of the 2017 Spannabis Champions Cup. Only the dankest of the dank will receive this prestigious prize.
MARCH 11
Make sure to listen to speakers talking about "Spanish cannabis clubs" and "the US marijuana model". The vibe of Spannabis is amazing, you have an entire intellectual legalization movement packed into one space, while everybody is enjoying their time, socializing with stand owners and digging the ganja vibes.
MARCH 12
It's the last day folks! Time to wrap it up and buy that outlandish bong you've been dreaming of. Bring your friends and family, explore the possibilities which Spannabis offers.
Don't bring any food and snacks with you. Spannabis is abundant with delicious foods, anything from hot dogs, pizzas, various pastries, delicious drinks, beer and cannabis vodka! There's a wide variety of foods and beverages, so dig in!
If you're still reading, it means, that you need to buy a plane ticket to Barcelona and immerse yourself into the Spannabis phenomenon. Clouds of vaporized weed, ear-to-ear smiles, amazing characters, friendly salesmen; it's an entire 420 universe!
CONCLUSION: SPANNABIS IS DANK!
---