9 questions to determine your perfect strain to grow
---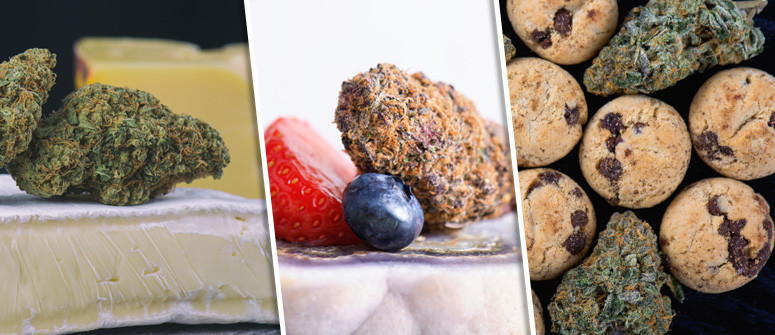 Do you want to start growing your own cannabis? Check out this article with 9 questions to find what kind of strain will fit your needs.
Nowadays, when there are more strains available than the average grower can keep up with, it can be hard making a choice on what to add to your garden. It is no longer like back in the day when your mate would give you a handful of mystery seeds and wish you luck.
The vast quantity of strains on the market today allows for custom tailoring of your garden. You do have to ask yourself a few questions when selecting your strains. Why are you growing cannabis? For recreation? For relief? Do you know which strains will go well together in your garden? Every grower needs to ask themselves these 9 questions when looking to restock the garden:
1. ARE YOU GROWING INDOORS OR OUTDOORS?

Answering this question should be easy. Finding strains that will thrive in the environment you provide for them is key to success. All strains love the sun but if your only space to grow is in your basement, then you will want to find strains that have learned to thrive indoors.
Some strains, due to generations of crossbreeding, have adapted to the conditions present in a typical indoor garden. If you are fortunate enough to have an acre out back, it opens up a world of strains that are rugged and will thrive outdoors.
2. WHAT KIND OF GENETICS DO I WANT?
This seems like the most important question of all, doesn't it? This is where you get to decide which genetic and lineage you want. Do you want an indica? Do you want a sativa? A hybrid maybe? This brings us back to why do you want to grow cannabis in the first place. What are your goals? Do you want something easy for a beginner or a high maintenance heavy yielder?
Asking yourself why you are growing will be the biggest factor in determining which genetics you want. If you are looking for plants that are good for their relief properties, you might want to choose an indica. If you want to be rocked to your core and ground to the couch for the night with heavy cerebral highs, then a sativa may be what you are looking for.
3. SHOULD I BUY AUTOFLOWERING SEEDS?
Autoflowering strains have a handful of advantages over traditional strains. Autoflowering strains start to flower without having to be exposed to twelve-hour light cycles.
What this means is that they will go from seed to harvest in as little as 9-10 weeks (on average). They are also pretty durable and will not outgrow your garden. Autoflowering strains will do great in either an indoor or an outdoor garden.
4. HOW MUCH TIME DO I HAVE?
For one reason or another, you may have restraints on time. Maybe you're getting started late in the season or maybe your uncle Joey has to move into the basement again. For whatever reason, you should be able to find a strain that has a flowering cycle that will fit your schedule.
As we discussed, autoflowering seeds will pump out a full bloom in a short amount of time. If time isn't a concern yet and you want to synchronize your garden for harvest, you should take the time to compare flowering times with your projected schedule. You will have no trouble finding a variety of strains whose grow cycles will align.
5. DO I WANT QUALITY OR QUANTITY?
Quality or quantity, the two are most definitely not mutually exclusive. However, sometimes you grow for reasons other than high yields. If you are looking to grow strains that are good for their relieving properties, odds are you're not going to end up crushing the scales. High CBD strains that have great relief properties, like Charlotte's Web, are typically smaller plants with spread out bud clusters.
Similarly, boutique strains are small in yield but powerful in effect. That's why they can fetch a hefty price tag. Maybe you're looking to turn a buck and weight is all that matters. You're in luck because there are a handful heavy sativas that have been bred to do nothing but produce big, dense buds and long, chunky colas.
6. AM I LOOKING FOR THC OR CBD?
THC and CBD are the two primary cannabinoids in marijuana. THC is known for its highly psychoactive properties, while CBD is more associated with body highs and relieving properties. Sativas are generally lower in CBD which results in a more cerebral high. While there are exceptions to the rule, these are a fairly decent guideline to follow when making your strain decision.
Besides the indicas and sativas, you have hybrids that range anywhere from a 90/10 to 50/50 blend. The ratio of THC and CBD covers the spectrum throughout the selection of hybrid strains available. Somewhere in the sea of green is a strain with just the right ratio for you.
7. HOW MUCH ROOM DO I HAVE?
If you're basking in the glory of your own outdoor garden, then your plants have all the room they need to stretch out. If you're using a grow tent or a basement, you may struggle with your plants growing beyond the capacity of your space. Nothing is worse than finding your top cola bleached out and beyond salvation.
If you're only working with two meters or a little more, you're going to need to find strains that are rugged enough to be topped out a bunch of times or are naturally short in stature.
8. SHOULD I USE FEMINIZED OR REGULAR SEEDS?
Most growers are never going to want to deal with non-feminized seeds. Feminized seeds will make sure you only ever get female plants. If a male plant pops up in your garden you risk contaminating the whole crop.
Regular seeds can produce a great crop but you roll the dice as to whether or not it will be a male. Male plants aren't all bad and are a necessity in cross-breeding. If you are looking to breed two strains, planting a few feminized and regular seeds will almost ensure you get a good one of each to get the breeding process started.
9. WHERE SHOULD I GET MY SEEDS?
Always get your seeds from a trusted source. I don't mean from your mate whose bud always has huge clusters of seeds. I mean from a known and reliable source whose job it is to provide highly reliable and consistent seeds that won't cause problems for you down the line.
There are some reputable seed banks that are known for producing excellent quality seeds. And better yet, you can just point and click and in no-time,your seeds will be at your doorstep.
Happy growing!
---