Marijuana careers: how to become a budtender
---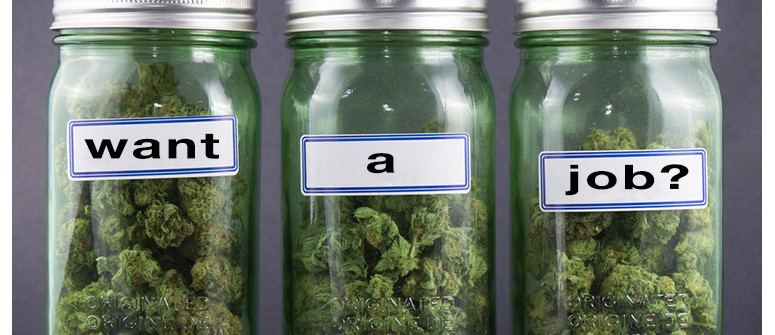 Being a budtender in the marijuana industry sounds great? Click here for in -depth tips on the skills and things you'll need to become a budtender.
Anybody who loves marijuana as much as we do must have thought or fantasized about having a career in the cannabis industry. With the growth of any industry comes a demand for skilled and passionate workers.
As the cannabis industry continues to bloom, it is creating a need for talented cannabis enthusiasts to fulfill a variety of roles, including everything from doctors and lab technicians to farmers, marketers and writers. But what about becoming a Budtender?
Budtending is probably one of the more accessible cannabis-related jobs and has caught the attention of many cannabis enthusiasts both young and old. But what exactly does it take to get a job behind the counter of your local dispensary?
WHAT IS A BUDTENDER?
Budtenders are the professional cannabis experts you'll find behind the counters of marijuana dispensaries in regulated legal markets.
The best way to understand what a budtender is and does is to think of a sommelier at a fine restaurant or wine boutique. Just like a sommelier, budtenders have excellent knowledge of all the products at their stores and are dedicated to helping direct users towards their ideal product.
A good budtender will have a solid understanding of cannabis and different strains, and will always be up-to-date with the latest trends in the cannabis industry.
HOW TO BECOME A BUDTENDER: THE SKILLS YOU NEED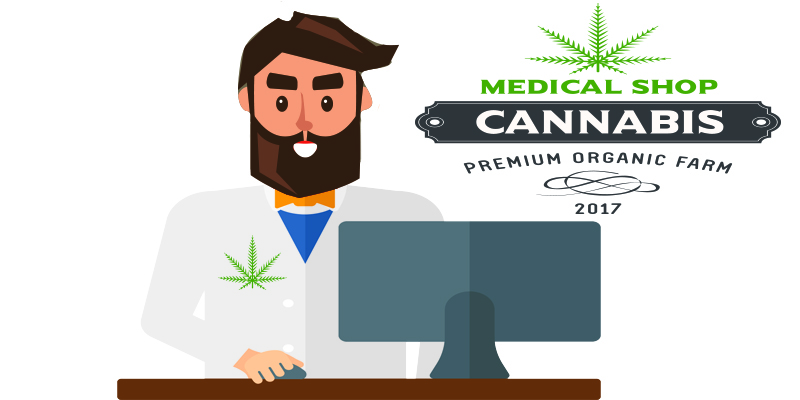 Yes, budtending sounds like a pretty sweet gig. But what skills are you expected to have to work in a dispensary?
Well, we believe the first step to becoming a budtender is having a passion for cannabis. You can't expect to be put in charge of helping hundreds of users pick their perfect product if you don't have a burning desire to understand weed yourself. You'll be expected to build trust among your customers, and there's no way you'll do that if they can't sense your passion for what you're selling.
Another equally important aspect of becoming a budtender is product knowledge. Just like you wouldn't apply to sell craft beer if you can't tell the difference between an IPA and a porter, you shouldn't apply to be a budtender without having solid knowledge about cannabis. While you can't be expected to know the details on every strain under the sun, you'll want to have a decent understanding of at least some of the most iconic strains, as well as new products like concentrates, vaporizers, etc.
Thirdly, another really important aspect of being a budtender is having a willingness to learn. We mentioned earlier that it's pretty unrealistic to expect someone to know every little detail about every new strain and/or cannabis product that hits the shelves. After all, the cannabis industry is extremely young, and new products, regulations, and standards are creeping up through the woodwork every day. However, what sets apart a true budtender form the rest is a willingness to learn about new aspects of the industry and constantly stay up-to-date about new products, developments, and/or legislation.
Last but not least, you can't expect to become a budtender without solid customer service skills. You'll want to make sure you have the patience and manners to deal with customers from all walks of life, including those who are new to cannabis and those that think they know everything about it.
GETTING QUALIFIED/CERTIFIED
Some employers may look to hire budtenders with some kind of qualification and/or certification. This is somewhat of a grey area, and varies among employers and states.
Your best bet is to speak with some dispensary owners in your local area and asking them for tips on what paperwork you need to work behind the counter and where to get it.
WHERE TO LOOK FOR WORK
So, we've covered the core skills we believe you need in order to become a budtender. But where do you actually go to look for work?
The growth of the cannabis industry has given rise to various online job boards specific to the industry. You can also search for cannabis keywords in regular job boards but you might have a bigger chance on the more weed-specific sites.
Another way is of course to try websites like Craigslist, but we hopefully don't have to remind you to always be careful when doing so.
The best way to find out about open budtender positions or other cannabis-related work is probably to approach a dispensary directly. Not only will this show that you're confident, but it'll also give you a chance to meet some of the people actively working in the industry. Plus, the cannabis industry is small and new, so most people know someone who'll be able to point you in the right direction for work.
LOOKING BEYOND THE BORDERS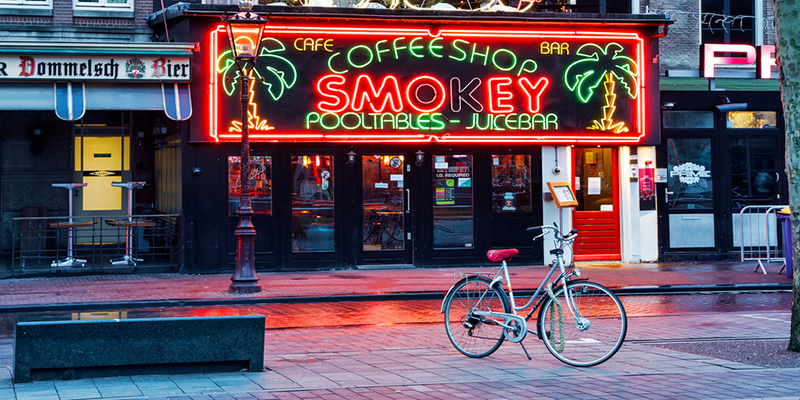 The cannabis industry in the US is booming. But the States isn't the only place you can get valuable experience to help you become a budtender. Places like The Netherlands and Spain, where cannabis is also tolerated to some extent, are also great places to look for work and experience.
For example, Amsterdam's coffeeshop scene attracts hundreds of thousands of international tourists each year and is known for serving up some of the best cannabis in the world. In Amsterdam there are many coffeeshops where budtenders are English speaking, so being able to speak Dutch is not always required.
The last few years there has been a vast rise of smokers clubs in Spain, where cannabis users can legally enjoy top-shelf weed without any risk of persecution. According to many, Spain is a great place to live and having a job in one of these smoking clubs sounds like paradise. Be aware though that speaking Spanish is probably always a requirement.
But there are more countries on their way to legalize recreational marijuana as for instance Uruguay is looking to start selling cannabis legally through pharmacies in mid 2017. So this may be another option for budding budtenders.
Having worked abroad has always been beneficial for your CV, and it's no different in the cannabis industry. If you're not scared to try your luck outside of your hometown, you might find that working abroad may be the beginning of a long and prosperous career in cannabis.
---