Which cannabis strains have the highest CBD percentage?
---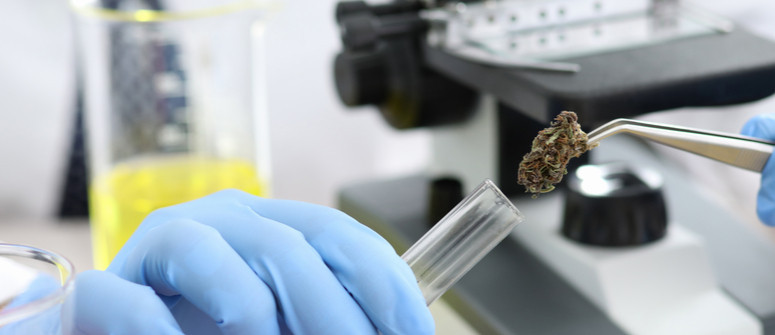 Check out our top ten favourite high-strength CBD cannabis strains and find you're new go-to CBD smoke today! With a range of CBD:THC ratios on display, there is sure to be a strain to suit your needs here.
CBD is a hot topic, with CBD-rich strains growing in popularity each year. As we learn more about cannabis and its cannabinoids and terpenes, people seek out specific traits to meet their needs. The same way someone may seek out a fine wine, people are now seeking out high-quality CBD-focused cannabis strains.
Considering the above, we have put together a list of our ten favourite high-strength CBD strains. We'll show you one set with low THC and high CBD concentrations, and another set with equal amounts of both. One proportion may work better for you than the other, and vice versa, but all these strains have plenty of good flavours, aromas, and effects to offer.
What Are CBD-Rich Strains?
As the name would suggest, a CBD rich strain is a cannabis strain that usually contains greater or equal amounts of CBD compared to THC.
But let's backtrack a bit to provide some context, though. See, CBD, which is short for cannabidiol, is one of the 100+ cannabinoids found in the cannabis plant. It's one of many, but it, along with THC, is one of the two main compounds people look for in their weed.
THC is the more popular of the two, as it offers the iconic "high" for which cannabis is most known. CBD doesn't grant that sort of high, but it has been found to potentially possess all sorts of other effects on the mind and body.
As a result, many users have started seeking out the latter to aid in their wellness journey. Since it is non-psychotropic, and enjoys more legal freedom in turn, people are able to find it in grocery and health stores all over Europe, the US, and other countries.
Growers, responding to this demand, have made a point to breed strains with the highest levels of CBD possible. It's taken some years of crossbreeding and experimentation, but they've produced some highly concentrated stuff as a result.
What Can You Use High-CBD Strains For?
That leads to another question, though: what, exactly, would someone use a CBD-rich strain of cannabis for? Recent studies into the cannabinoid have indicated an impressive array of potential uses for cannabidiol. These include affecting:
• Anxiety
• Inflammation
• Pain
• Epilepsy
Cannabis Strains With the Highest CBD Percentage
We've been on the lookout and we've found a bountiful assortment for your perusal. Some of these high-CBD strains only contain a light touch of THC, while others contain even levels of both cannabinoids.
The former type of strains benefit less from the entourage effect, but they also won't intoxicate you at all, and you'll be able to fully focus on your life in turn. The latter strains, in contrast, contain sufficient levels of both cannabinoids, allowing them to work together and bolster each other's effects. But, the more significant THC content may inebriate you to a degree.
Both cannabinoids have a lot to offer users, albeit the effects will vary among individuals.
Best High-CBD Strains With Low THC Levels
All that being said, these are the 10 most CBD-rich strains you can find. To start our discussion, let's take a look at strains that are packed with CBD and low in the psychotropic THC.
ACDC
True to its name, ACDC kicks off our list in powerful, vibrant fashion. It started out as a phenotype of Cannatonic, another famous CBD-heavy strain, and was bred and tweaked by Dr William Courtney to become the quality strain it is today.
Take a whiff, and you'll catch the colourful contrast of cherry and diesel in your nose, with myrcene being the main terpene on display. As you partake, you'll also taste a sweet, delectable blend of honey and blueberry, along with earthy notes that balance it out. As the scents and flavours start to lift your spirits, the smoke or vapor you inhale from these 20% CBD buds should ease any unpleasantness or bad feelings. Many users also report sensations of serenity and joy.
Growers should note that these plants offer moderate yields and reach an average height of 120cm (4 feet). ACDC prefers warm temperatures and is well-suited to growing indoors. Give it 70–80 days in the flowering stage at most, although it can be ready in around 63 in ideal conditions.
Swiss Dream Auto CBD
One of the best CBD-rich cannabis plants out there for personal growers, Swiss Dream Auto CBD doesn't get taller than 100cm, yields 150–200 grams of dense, gorgeous buds per plant, and will be ready for harvest only 9–10 weeks after you plant the seeds.
The buds are just as impressive as they look too, boasting a CBD content of 20% and only 0.6% THC. Given this ratio, you'll end up feeling quite relaxed, although you won't be caught in a fog thanks to the sativa-dominant genetics and lack of THC.
In turn, as you take puffs of these flowers, you'll notice a playful balance of earthy and fruity flavours, and similar scents will waft along your nose. A truly enjoyable, but not too indulgent, daytime smoke.
Charlotte's Web
Even if you're not too familiar with the world of CBD, there's a good chance you've heard of Charlotte's Web. In case you're unfamiliar, it's named after a young girl who regularly received it as medicine for her seizures.
Speaking on this strain specifically, you'll find yourself impressed by its 19% CBD content and pleasant blend of terpenes. These factors, in tandem with indica-dominant genetics, encourage a relaxed and calming headspace. The terpenes also grant an aromatic experience highlighted by notes of pine and a powerful touch of lemon.
You can look forward to medium yields of CBD-rich bud from medium-sized plants after just 7–10 weeks of flowering. Be a part of cannabis history by trying out this market-leading CBD-rich strain.
Solomatic CBD
Yet another example of the greatness of autoflowering strains, Solomatic CBD offers massive levels of CBD and one of the most diverse aroma and flavour profiles on this list. You'll first be greeted by hints of pine and ginger, which are then followed by a serenade of citrus backed up by a melody of fruity flavours.
The whole affair, then, is sweetened with a touch of sugar that embraces the tongue. As you reflect on the flavours and settle back, these 21% CBD buds will lend you clarity alongside a sense of calm that wraps you up like a blanket.
It only takes 9–10 weeks for Solomatic CBD to turn from a little seed into a sturdy, bountiful specimen. It'll reach up to 120cm tall indoors and around 150cm outdoors. Your yields, in turn, will be around 425–475g/m² indoors and 110–150g/plant outdoors.
CBD Fix Autoflowering
While autoflowering strains are often underestimated, we've found many specimens to perform at the same level as photoperiod varieties, and CBD Fix Autoflowering is no exception.
These buds will first invite you in with a fresh, spicy gust of pine, then sneak in a kiss of lemon to fully spark the senses. Take your whiffs, light up, and let the cannabinoid profile of 15% CBD and less than 1% THC bring you into the present moment.
Small-scale growers, in particular, will be especially interested in CBD Fix Autoflowering, as it doesn't get taller than 120cm outdoors. Indoor growers will have even smaller specimens, capping out at 100cm. Those indoor plants don't mess around with yields, though, as you'll get a decent 325g/m² in a sheltered space. Outdoor plants fare similarly, producing anywhere between 100 and 150g/plant.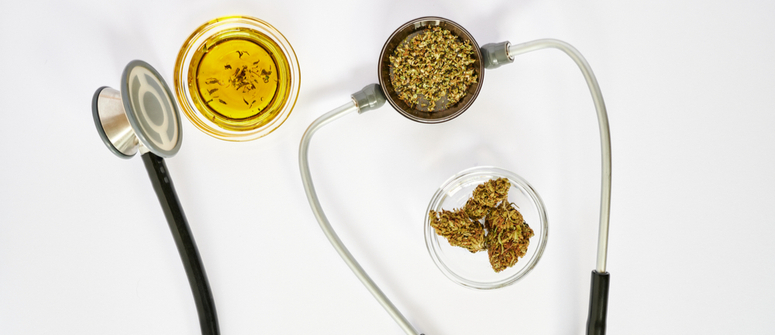 Best High-CBD Strains With Equal THC Content
The above strains are great if you only want to enjoy cannabidiol, but many enjoy exploiting the benefits of CBD and THC working in harmony. If you fall into the latter camp, we have some fantastic strains with a 1:1 THC:CBD ratio you may be interested in.
Super Lemon Haze Auto CBD
Kicking off the second half of our list with a mild yet delightfully refreshing selection, Super Lemon Haze Auto CBD is a great choice for occasional THC users, longtime CBD enjoyers, and anyone in between.
Those who have toked on Super Lemon Haze Auto CBD report a mild yet nuanced and energetic high. Expect an uplifted mood and the desire to be more social, along with cerebral serenity and a pleasant body buzz. While the plant itself is somewhat unassuming, its aroma is quite fierce, bringing together the unexpected yet complementary duo of Skunk and lemon, which embraces the nose and taste buds in a surprisingly fresh manner.
Super Lemon Haze Auto CBD is quite easy to grow, and cultivators will only have to wait 9 weeks after germination to harvest 500g/m² indoors or 60g/plant outdoors.
Bubba Kush CBD
The CBD-loaded version of a cannabis classic, Bubba Kush CBD is a strain with a flavour and effects profile that matches its gorgeous, vibrant buds. That's saying a lot, too, because this cross between Pre-98 Bubba Kush and an unknown high-CBD variety pops out with deep purple leaves that complement its light green hue.
As the smoke or vapor from this herb hits your tongue, you'll detect notes of earth and sweet fruit complemented by a flare of spice and a touch of coffee. Interestingly, though, the effects of Bubba Kush CBD and its 4:5 THC:CBD ratio are reminiscent of chamomile tea. You'll find yourself daydreaming and leaning back as a wave of relaxation embraces you from all sides.
It'll take about 9 weeks for this one to flower, but it's more than worth the wait, yielding around 450g/m² indoors and an astounding 900g/plant outdoors. Outdoor plants will also grow up to 2.5 metres in the right conditions, with indoor plants ending up a good bit shorter but equally sturdy.
CBD-Chronic
The descendant of the lovely CBD-rich Remedy and the classically potent Chronic, CBD-Chronic doesn't disappoint if you're looking for a smooth-hitting, calming, and mildly psychotropic strain.
It contains 5.4% THC in combination with 5.8% CBD, so you won't feel this one too heavily, but it'll hit in all the right places. Your head will be clear and your muscles will be relaxed, but you'll have that touch of energy you need to face the day. As you hit this strain, you'll be brought to peace by the pleasant combination of fruity and earthy flavour notes hitting your nose and taste buds.
Growers shouldn't expect a difficult growing experience with this cultivar. After an 8–9-week flowering phase, this indica/sativa hybrid churns out 350–600g/m² indoors. Outdoor growers tend to get a similar amount from their crops.
Widow Remedy
Imagine walking through a forest full of pine trees to find a spot for a picnic, then discovering a vast flower field. Then, imagine lying down in the field, reaching in your bag, and taking a bite of your favourite fruit. That, in a nutshell, is what it's like to smell and taste Widow Remedy.
This fine strain is a genetic blend of Tijuana, a Mexican-born sativa, Kerala India, and the classic Afghan, and it shows the best of each in its aroma, flavour, effects, and growth. We covered the former two already, but we'd be remiss not to note the wonderfully mellow vibes that most users of this strain report. Those, of course, come thanks to the balanced 15% CBD and 15% THC content.
We'd also be remiss not to note the fairly generous yield of 600 grams each plant offers in the most ideal conditions outdoors. That's even more impressive considering they don't get much taller than 110cm, indoors or outdoors. If you are outdoors, though, you can expect your plants to be harvest-ready by September.
Pennywise
Not nearly as scary as the iconic clown it's named after, Pennywise is a mellow yet uplifting strain with buds that are impressive inside and out. Inside, fans of 1:1 strains will be pleased to find THC and CBD levels of around 12–15% each.
This ratio, along with the 80% indica and 20% sativa genetics, means you'll end up feeling quite mellowed out. Many users also report feeling optimistic and ready to take on the world when they hit it. Pennywise tastes and smells as good as it feels, boasting an aroma of pepper and lemon with a blend of sweetness and spice.
Growers should expect this strain to take around 9 weeks, or 60–70 days, to flower. Outdoors, expect to harvest some time in October. Once that time comes, you'll be rewarded with 340–450g/plant, which is respectable considering these plants will likely not exceed a metre in height.
Where to Get High-CBD Strains?
So, we've talked about all these fantastic CBD-rich strains, but where can you actually get them? Well, that depends on how much THC is in them. See, in most countries with legal cannabis, strains with less than 0.2/0.3% THC are considered hemp, and are therefore legal to be sold in health stores and other conventional shops. If there's more than that amount of the psychotropic cannabinoid, however, you'll only be able to find it in a dispensary or coffeeshop.
If you don't live in an area with legal cannabis, or if you simply want to take matters into your own hands, we'd also recommend shopping with an online seed bank and growing your own CBD-rich stash. If you decide to take that route, check in with us for some tips on how to grow cannabis.
---