Happy new year from cannaconnection!
---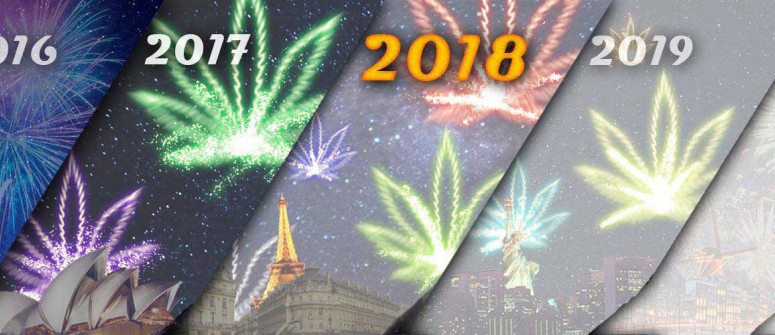 2017 was a great year, especially for the cannabis industry. Let's make 2018 even better! Keep it green and happy new year to all of you!
Well, another year is coming to an end, and what a year it was! 2017 was huge for the cannabis world.
In the US, 29 states (including the District of Columbia) now allow for the distribution of medical marijuana in some form or another. Meanwhile, Uruguay finally legalized the sale of recreational cannabis through its pharmacies, and Canada announced they will legalize marijuana this year. Cannabis is accepted more and more by society, but there's still a long way to go!
We had a great year ourselves, but we're aiming for more. Much more. As the year comes to a close, we've taken the time to compose our very own to-do list for 2018.
Here it is:
1. KEEP YOU INFORMED!
This year, we promise to keep you updated on everything cannabis-related.
From new studies on cannabis' medicinal potential to developments within the recreational industry, we'll have it covered. Our team of international contributors will be working extra hard to source rich, interesting stories related to the cannabis world.
Plus, in 2018, we also promise to bring you weekly updates like edible recipes, grow tips, and global news stories.
2. TRY AS MANY STRAINS AS POSSIBLE!
In case you haven't noticed, we've been working hard to build our very own strain database to help you stay informed about the growing number of cannabis strains out there.
We'll continue categorizing all the strains on earth and gather as much info on them as possible.
3. GROW AS MANY STRAINS AS POSSIBLE!
It's one thing to try a strain, but growing one is a completely different ball game.
Growing cannabis lets you in on more than just how it tastes and what effects it produces. Instead, it lets you get closer than ever to a particular cultivar, allowing you to observe with your own eyes how it differs from others out there.
This year, we will continue growing as many strains as possible, while keeping close tabs on how they contrast. We'll also document all of our findings in our strain database, so you can rest assured you'll be receiving the most current information on all things cannabis.
4. VISIT AND REPORT ON AS MANY CANNABIS FESTIVALS AS POSSIBLE!
Weed-themed festivals help break down the stigma surrounding cannabis while simultaneously helping people stay informed about this special plant and the numerous benefits it proposes.
Unfortunately, the reach of these festivals is greatly reduced if there's no one to report on them. Hence, in 2018, we plan to attend and report on as many cannabis festivals as possible.
From medical marijuana conferences to legalization marches, we want to be on the front lines, reporting on these events so that they reach as many people as possible.
5. REVIEW AS MANY CANNABIS-RELATED PRODUCTS AS WE CAN!
The cannabis industry is growing, and a lot of companies are coming into the market offering new and improved ways for both recreational and medical users to use cannabis.
Unfortunately, with so many products on the market, it can be hard to know which ones are worth buying and which ones aren't. This year, we will help you make informed decisions about which products to purchase by reviewing everything from rolling papers to next-gen vapes.
6. BRING YOU THE BEST WEED PORN AROUND!
Let's be honest, who doesn't like eyeballing sexy pics of bud? This year, we vow to keep our site updated with the hottest weed porn around. So be sure to bookmark our site and check in with us regularly.
So... Keep It Green And Happy New Year To All Of You!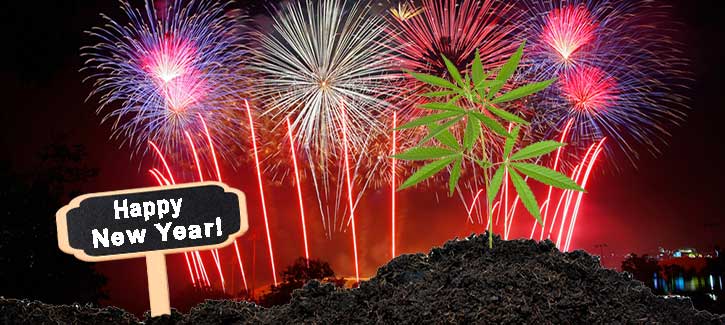 ---