Happy 420! A tribute to 5 of the most influential cannabis strains
---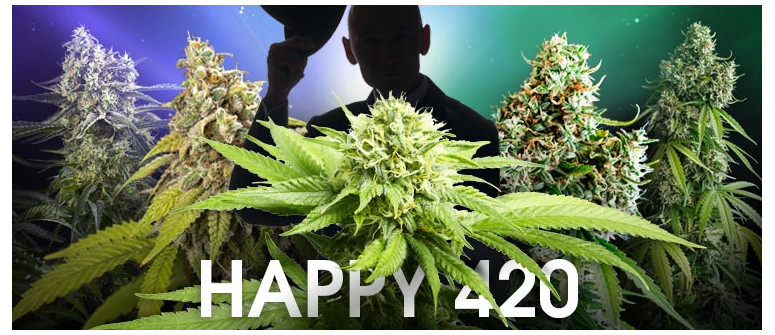 Today is 420! This day celebrates all things cannabis, so we thought we would pay tribute to five cannabis strains that have made the cannabis community what it is today. Each is well worth every cannabis enthusiast's respect!
Happy 420 celebrations one and all!
Unless you have been hiding away, there is a good chance you know it is 420 today – the annual cannabis holiday in which everything to do with the beautiful herb is celebrated and indulged upon.
As we have covered the possible origins of 420 in a previous post for this holiday, this year, we thought we would pay tribute to 5 strains that have played a major role in the shaping of the cannabis world, and thus should be recognized for their greatness. These five strains are all time greats and responsible for the impressive cannabis gene pool as we know it today.
To these five game changers, we salute you!
AFGHANI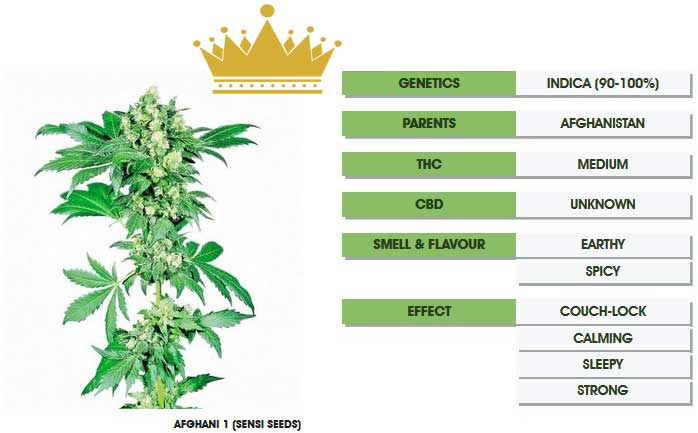 The Afghani strain is without a doubt, the mother of all mothers. This sticky beast has been a firm favorite throughout the years for both growers and users alike due to her easy growth, potent cannabinoid levels and abundant resin production. It is the strain synonymous with great hash and was a cornerstone in old-school hash trade.
As such it probably comes as no surprise that Afghani has been included in most breeding programs at one point or another. There are few strains out there that haven't felt her influence. As an influencer, she stands at the pinnacle of the cannabis community – acting as a foundation for many seedbanks out there as they started up. It is safe to say the world of cannabis would be incredible different to what it is today without her.
Read more about Afghani.
SUPER SKUNK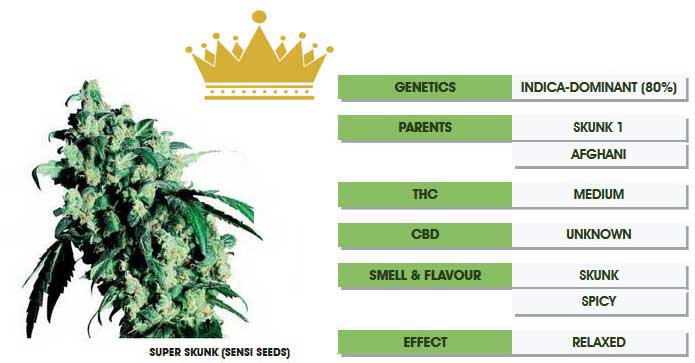 Super Skunk is probably the most widely know strain on earth. During the 90's growers fell in love with her ability to produce top-shelf cannabis in a very short amount of time. It led to the market being flooded with Super Skunk, which slowly but surly spread. You only need to look at the UK, where to many, the word Super Skunk is synonymous with high potency cannabis.
Of course, this is just one example of Super Skunk's triumph. Across each continent she has made her mark in one way or another, and in a call back to our first strain, Super Skunk is of Afghani heritage. Super Skunk has been bred into many forms over the years – to the point you would be hard pressed to find someone, stoner or otherwise, who has not heard of Super Skunk in one form or another. It certainly cements Super Skunks place in this 420 hall of fame.
Read more about Super Skunk.
CANNATONIC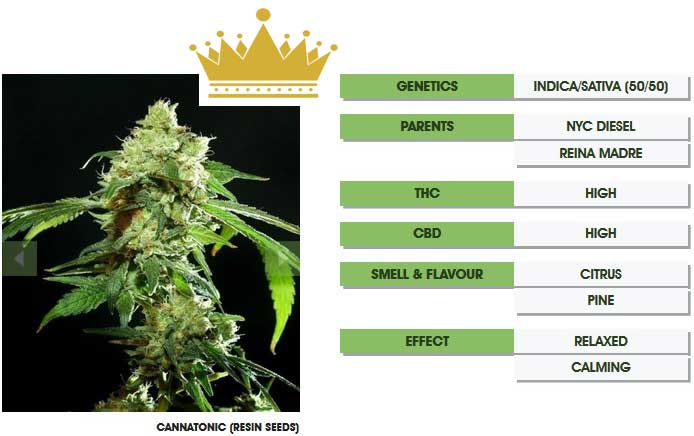 Over the last few years, the cannabis community has seen a massive surge in the number of strains bred to have an equal or greater ratio of CBD to THC. Well, we have Cannatonic to thank for that. This legendary strain was the first to reach that golden 1:1 CBD/THC ratio.
While a powerhouse in itself, it is easy to imagine the floodgates this strain opened for breeders — heck, you can see it yourself in the number of high-CBD strains now available today. Cannatonic put power into the hands of those fortunate enough to get hold of her, allowing for potent therapeutic value for those who needed it, and the foundation to work from for growers looking to branch out into the CBD market.
Read more about Cannatonic.
LOWRYDER #2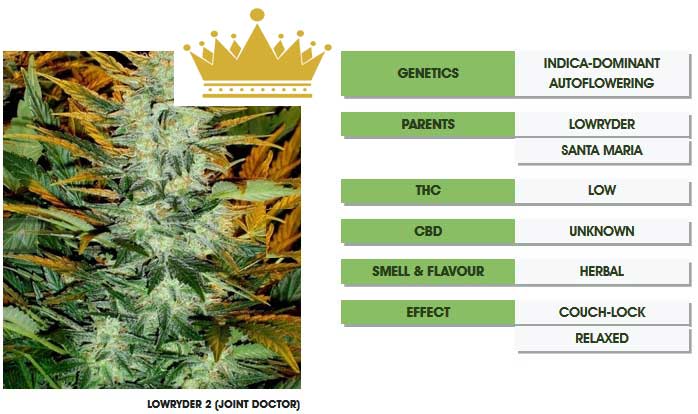 If you look at autoflowering cannabis strains today, most are fast growing, high-potency beasts that have been finetuned to a masterful degree. However, it wasn't always this way. For a long while, autoflowering strains were seen as weak and low quality.
The autoflowering characteristic of cannabis ruderalis has been known for a long time, but from a grower/consumer point of view cannabis ruderalis is not interesting at all. It produces very low yields with a very low potency. During the eighties and nineties several breeders tried to cross cannabis ruderalis with photoperiod strains (sativa/indica) to create new strains with the yield and potency of photoperiod strains, but with the autoflowering characteristic. They all failed and cannabis ruderalis was on its way to be ignored again by the cannabis community.
But ruderalis made a comeback in the form of Lowryder during the noughties. Lowryder was a cross between cannabis ruderalis, Williams Wonder and Northern Lights #2. This strain was still far from perfect; low yields, low potency and unreliable. But when Lowryder got crossed with Santa Maria the missing link was found. Lowryder 2 was born and opened a lot of eyes within the cannabis community. Better yields, higher potency and reliable! Lots of breeders immediately started to experiment with Lowryder 2 by crossing it with other photoperiod strains. The result? An exploding market for high quality autoflowering strains. So thank you, Lowryder 2!
Read more about Lowryder 2.
WHITE WIDOW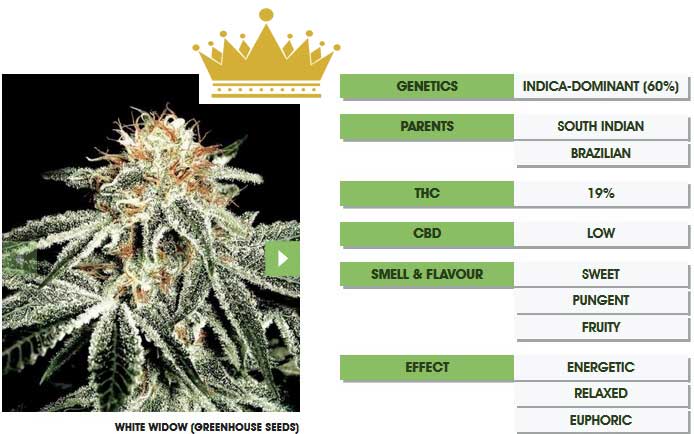 If you have ever wondered the canals of Amsterdam, you have probably heard of White Widow. This cannabis strain is a Dutch classic and is one of the first heavy-weight strains to hit the cannabis scene.
If you talk to an old stoner, they will probably tell you weed was a lot more mellow back in their day. Well, chances are it was! Until White Widow came along. Back in the 90's when it hit the coffeeshop scene in Amsterdam, the sheer unbridled potency of White Widow was a shock to a lot of people, even having some worried. It was the first major strain to reach up through the 20% THC mark, and it set a standard for future strains to meet.
To this day, White Widow maintains its popularity, and is an inspiration for many a breeder, grower, or user looking to hit those high-potency levels.
Read more about White Widow.
BONUS STRAIN: ORANGE BUD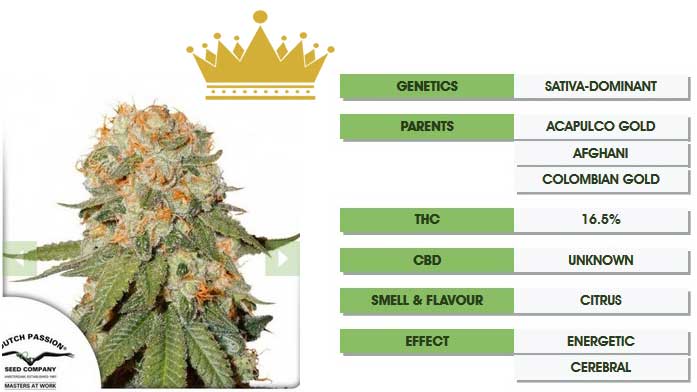 OK, this article should be about 5 strains, but you get a bonus strain for free today: Orange Bud!
Orange Bud is an old-school strain from the 80's, carefully selected by Dutch breeders for her ability to uplift and tantalize. She induces a euphoric head buzz that and slow, calming physical wave. A real chill strain that meets the stereotype of what cannabis should be.
Orange Bud was my introduction to weed back in the day. I couldn't have had a better introduction; I fell in love with cannabis the same second. To be honest, Orange Bud did not rock the world of cannabis genetics, but it certainly rocked mine. And it still does. Thank you Orange Bud!
Read more about Orange Bud.
So there you have it! Five (actually six) strains to celebrate and pay respect to on this illustrious day. Each shaped the cannabis community in their own unique way, opening up the way for all of the outstanding genetics now available.
Are you interested in more strains that belong to the cornerstone of the world of cannabis genetics? Take a look at our Hall of Fame!

Have a great 4/20!
When in doubt, smoke another one!
---