10 tips for your first visit to a cannabis dispensary
---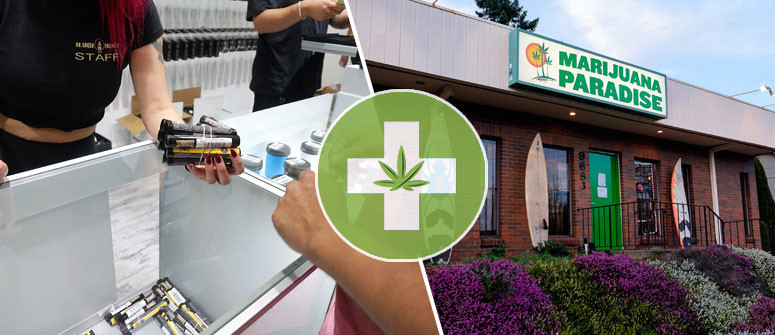 Your first visit to a cannabis dispensary is nothing to get nervous about. There are a few basic principles for proper behavior at dispensaries, and if you follow them, you're sure to have a positive experience.
Your first time visiting a cannabis dispensary can be a shock: everything from the colorful paintings and pictures, to the friendly receptionist, to the wide variety of options, to the budtenders weighing out your weed by the gram stands in stark contrast to the hurried handoffs and sketchy vibes of the black market you've always known.
Dispensaries are fantastic institutions, and once you get used to them, they have nothing but upside over buying on the black market. That being said, your first time hitting up a dispensary can be intimidating. We'll cover the top ten tips to keep in mind on your first visit to a dispensary, and what you can do to make the most of the experience.
1. FIND THE DISPENSARY THAT'S RIGHT FOR YOU
Different dispensaries sell different products—if there's a "niche" item you really enjoy, like a specific strain or type of edible, then make sure to pick a dispensary which offers it. You may also want to try out a few different dispensaries to get a feel for the vibe, before deciding on which one to make your home base.
2. CONDUCT SOME RESEARCH AHEAD AND LEARN THE RULES
You'll most probably need to show your ID, but you might even need to bring more. You don't want to show up and realize you're missing some crucial document. Figure out ahead of time exactly what you'll need to get registered; you and the receptionist will both be happier for it.
3. BE PATIENT
Some dispensaries require you to wait while being registered, or while other customers are served. We know you're excited to toke up, but practice patience and wait your turn politely; your high will be all the more satisfying for it.
4. COMMUNICATE WITH THE BUDTENDERS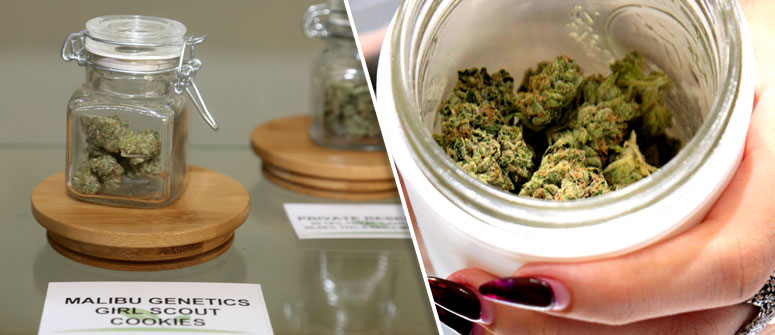 Although a little research before a first visit will not hurt anyone, the budtender is there to help you. If you're not sure what strain is right for you, explain your symptoms or desires and the budtender can help you pick the right strain or product.
A good budtender will be able to explain the difference between the various strains and products, inform you about THC, CBD and terpenes, and probably even tell you if it's grown organically or not.
Remember; there are no stupid questions!
5. GIVE OTHER PATIENTS THEIR SPACE
A patient explaining the symptoms of their irritable bowel to the budtender probably doesn't want you hanging over their shoulder. Give others a reasonable amount of space as they discuss their medical issues. And if someone is hovering at your shoulder during your time with the budtender, don't be shy to ask for some space!
6. BECOME A PART OF THE COMMUNITY
Your dispensary isn't just a store where you go to buy weed—it's a community, and the more you participate, the more you'll get out of it. See what benefit programs the dispensary offers, and if there's a newsletter you can sign up to. Some dispensaries have programs where they notify you if a strain you like comes into stock. Others hold events for members and offer discounts.
7. BRING CASH
Your first time to a new dispensary, you'll want to bring cash. Most dispensaries don't accept cards.
8. DON'T BE RUDE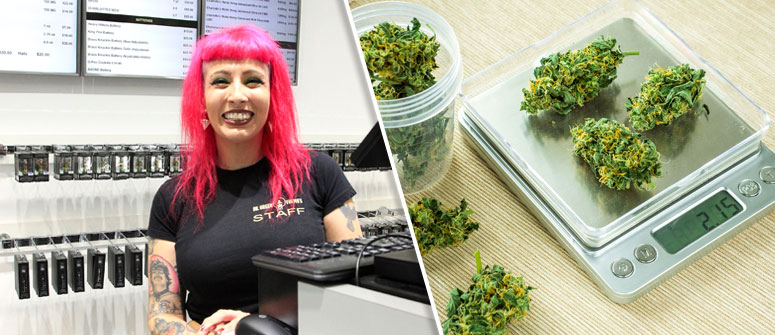 You know the drill: while in the dispensary, don't take photos, don't be obnoxious, don't haggle with the budtender. Dispensaries aren't drug dealers: they'll sell you the actual amount of weed you're paying for (no skimming off the top), but they're also not going to give you bulk rates or toss in a little extra.
9. DON'T TOKE UP OUTSIDE THE DISPENSARY
This is a major no-no: many-a dispensary has gotten shut down because members toked outside their doors. Doing so is highly inconsiderate, and endangers the dispensary and all its patients.
10. HAVE FUN
Visiting your dispensary is meant to be a positive experience, so make the most of it! Stop by the dispensary, chat with the budtender, pick out some new strains, buy some delicious snacks from around the neighborhood, and go home to try it all out.
If you're not enjoying your dispensary experience, then make some adjustments until you do, whether that means changing dispensaries or trying on a different attitude.
---