Reggae and ganja: a brief history and 5 iconic roots hits to toke up to
---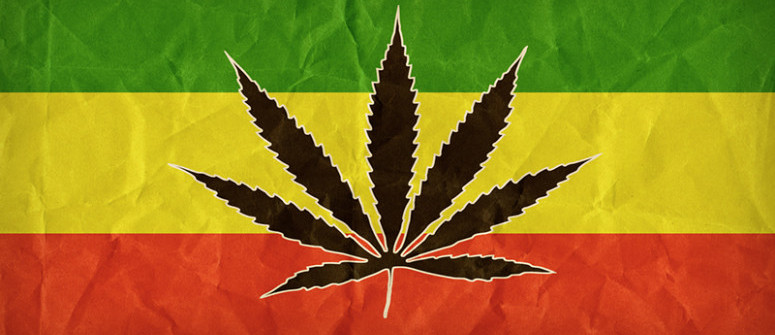 What is the connection between reggae and ganja? Click here for an in-depth look at this iconic genre, it's origins, and its deep connection with weed.
It is no secret that Reggae music and marijuana go together like babies and boobies. Reggae has produced some of the most iconic marijuana music hits ever, including Peter Tosh's "Legalize It," Bob Marley's "Easy Skanking," and countless others.
Reggae is a musical genre originating in Jamaica in the 1960s and is characterized by skanking guitars, deep, leading bass lines, and complex off-beat rhythms and down-beat drums. It is heavily inspired by mento, a style of rural Jamaican folk music that draws on African musical traditions and rhythms. It also draws inspiration from other musical including ska, rocksteady, jazz, and rhythm and blues.
Arguably the first reggae records were Larry And Alvin's "Nanny Goat" and the Beltones' "No More Heartaches," both of which were released in the 1960s. By the early 70s, reggae tunes were making huge waves all around the world, to the point where even non-Jamaican artists began playing around with this new, exotica musical style. Some prime examples of this are Eric Clapton's 1974 cover of Bob Marley's "I Shot The Sheriff" and the birth of band's like UB40, Steel Pulse, and more.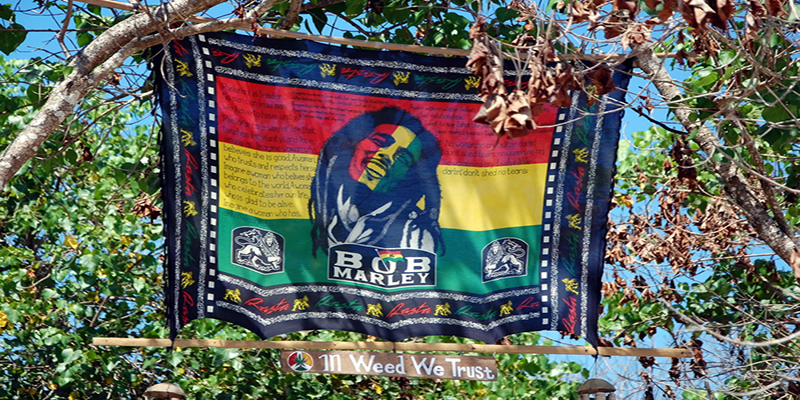 Probably the best known reggae artist in a global sense is Bob Marley, who found international fame through the 60s and 70s with now iconic anthems like "Three Little Birds," "One Love (People Get Ready)," "Exodus," and countless more. Marley's international fame and the adoption of reggae by artists outside of Jamaica were essential in turning reggae into a popular new genre.
Unfortunately, reggae's popularity began to die down around the mid-1980s/early1990s; in Jamaica, genres like dancehall came to outshine it, while other genres did the same globally. Some people may attribute this to the death of some of reggae's biggest icons, most notably Bob Marley, a general disinterest in Jamaican artists from international record labels, or the simple fate of most musical styles.
Today reggae music is still enjoyed across the globe, thanks to the evergreen nature of tracks by artists like Marley, Peter Tosh, Jimmy Cliff, and countless others, as well as new material by reggae revival bands like Fat Freddy's Drop (New Zealand), Rebelution (US), Beenie Man (Jamaica), and many more.
The fact that many of these artists incorporated their use of "ganja" into their artistry and the way they presented themselves has made reggae music extremely popular with cannabis enthusiasts the world over. From Peter Tosh's plea to "legalize it" to Marley's confession that his beloved Kaya makes him feel "so high I even touch the sky", reggae is full of mentions of cannabis.
Reggae music has tight ties to Rastafari, a cultural movement born in Jamaica in the 1930s promoting a natural lifestyle, a distinct relationship with God or "Jah" and, most notably the ceremonial use of cannabis. Many of reggae's most popular artists were committed Rastafari, including Bob Marley, Peter Tosh, Bunny Wailer, Burning Spear, and many more.
5 FANTASTIC REGGAE TUNES ABOUT GANJA
There are countless reggae tunes with messages about ganja. Here are 5 of our favorites:
LEGALIZE IT, PETER TOSH
This is a classic tokers anthem. Released in the mid 1970s, this iconic tune was banned across Jamaica for its controversial subject matter. In this iconic tune, Tosh please for legalization of his beloved herb, making a case that everyone smokes it and its medical benefits.
EASY SKANKING, BOB MARLEY AND THE WAILERS
Another iconic hit, it's common practice for many stoners to light up just as Marley begins his verse with the evergreen line "excuse me while I light my spliff." Singing "herb for my wine,"
Bob makes a clear reference to his preference of ganja over alcohol, which is common practice among many Rastas, who tend to refrain from consuming alcohol.
THE INTERNATIONAL HERB, CULTURE
Trying to put together a reggae playlist for your next session? This is an obvious must:
"I took a spliff this morning of the international herb, it make I feel so groovy man, it gives me inspiration in music man, so that is why I can't refuse it man, my bredren nuh love it and I love it man."
FREE UP THE WEED, LEE "SCRATCH" PERRY
This is a classic political number by Lee Perry, one of reggae's biggest producers and inventors. Perry was behind a countless number of reggae's greatest hits and worked with artists such as Bob marley, Peter Tosh, and many more. In this classic, he makes a clear plea for legalization.
GANJA SMUGGLING, EEK-A-MOUSE
This more political tune paints a clear picture of illegal ganja trafficking in the ghettos of Kingston. Singing about a drug bust, Eek-A-Mouse documents some of the harsh penalties and strict regulation of cannabis in Jamaica, which probably comes as a surprise to most.
---