ENCOD (European Coalition for Just and Effective Drug Policy)
---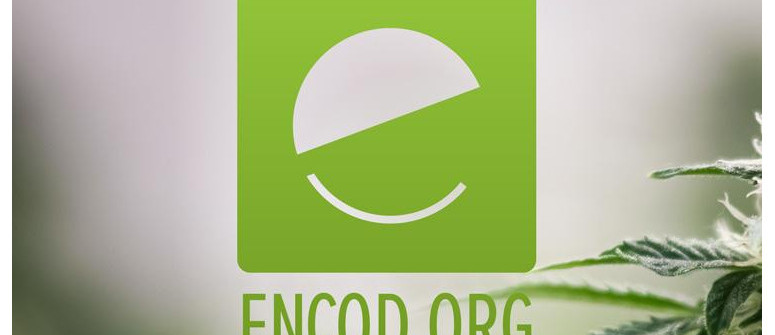 The European Coalition For Just And Effective Drug Policy (ENCOD) is a pan-European network of organisations promoting an end to the war on drugs.
The European Coalition For Just and Effective Drug Policy (ENCOD) is a platform that protests for an end to the war on drugs. ENCOD was founded in 1993 by 14 separate organizations working in the field of drug control and now comprises of over 150 members, organizations, companies and citizens.
Like other organisations concerned with the currents state of drug policy, ENCOD calls for change to the current prohibitionist drug control strategy of the European Union. Instead, it lobbies for just policies that promote health and safety and, most importantly, stop criminalizing drug users who do not cause harm to others.
The Coalition had its first major victory in 2014 when a majority of European MPs supported one of its reports suggesting a radical change in European drug policy in favour of policies that focus on harm reduction and a balanced control of drugs over prohibition.
ENCOD AND CANNABIS SOCIAL CLUBS
The Coalition is a major supporter of cannabis social clubs. These clubs consist of an organization of citizens who are legally allowed to cultivate a limited amount of cannabis for the safe and responsible use of its members.
Thanks to ENCOD's continued activism, cannabis social clubs are now able to operate legally in both Spain and Belgium. Initiatives to legalize the system of these clubs is also underway in a variety of other countries in the EU.
MAJOR PUBLICATIONS
In March 1998, the International Coalition for Effective and Just Drug Policies published its first major manifesto in preparation for the UN General Assembly's Special Session on Drugs that was scheduled to be held in New York later that year.
The manifesto was prepared by 14 NGO's from Europe, Africa and Latin America and summarized the group's collective concerns with the current strategy for drug control. It stated that current drug policies:
Violated human rights
Marginalized citizens
Made ineffective use of law enforcement resources
Damage the environment
Violate the national sovereignty of nations that signed the International Conventions on Drugs as well as drug-producing countries
Erode the Rule of Law by creating national and international drugs control bodies that escape democratic control
The manifesto called for a revised strategy on drugs that prioritized harm reduction, basic human rights, and the decriminalisation of drugs. You can read the entire manifesto here.
More info on their website: www.encod.org
---