Students For Sensible Drug Policy (SSDP)
---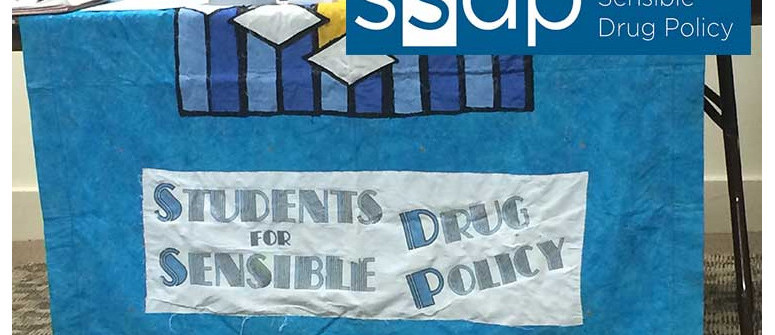 Students For Sensible Drug Policy (SSDP) is an international non-profit dedicated to ending the war on drugs and reforming drug policy.
Students for Sensible Drug Policy is an international advocacy and educational group. Based in Washington DC, the SSDP is lead by a student-run Board of Directors and aims to unite students across the world in a safe, open discussion about drugs and drug policy. The organization was founded in 1998 and now comprises of thousands of members in countries all around the world.
SSDP makes it clear that it does not condone nor condemn drug use. Instead, it believes individuals have a right to make decisions about their own health and well-being, and promotes civic engagement as a key component to policy reform. The SSDP promotes policy changes that are based on reason, compassion, justice and liberty.
The organization is structured as individual chapters all across the world, and any student anywhere can start a chapter. While the SSDP obviously has national campaigns that it prioritizes, students are invited to direct their chapters in new directions as well, following issues that have traction among the local community.
The SSDP holds an annual conference where students receive activist knowledge and skills and individual chapters elect members to form part of the Board of Directors. The Board elects the SSDP's Executive Director, who is responsible for managing day-to-day processes as well as the organization's long-term direction.
The SSDP is divided into 2 separate branches:
Students for Sensible Drug Policy Foundation, responsible for educational outreach programs
Students for Sensible Drug Policy Inc., engages in activism and aims to change policy reform
THE SSDP, ITS CHAPTERS AND WORK
The SSDP currently has a variety of chapters all across the US. It also has a variety of international chapters based in countries like Australia, China, Costa Rica, Honduras, Ireland, Jamaica and more.
The organization runs a variety of campaigns, each with their own unique goals and strategies. These include:
Drug decriminalization
Harm reduction
Lowering the drinking age
Marijuana policy reform
Legalizing psychedelics
Global drug policy reform
One of the SSDP's major campaigns is the Start Making Sense movement. The campaign is concerned with ending the devastating war on drugs and replacing it with policies rooted in compassion, justice, evidence, and human rights. It aims to inform people that the war on drugs is an initiative to fuel the marginalisation and systematic bias of young people, poor people, and people of colour.
More info on their website: www.ssdp.org
---