Meet Dr. Raphael Mechoulam: world's foremost cannabis reseacher
---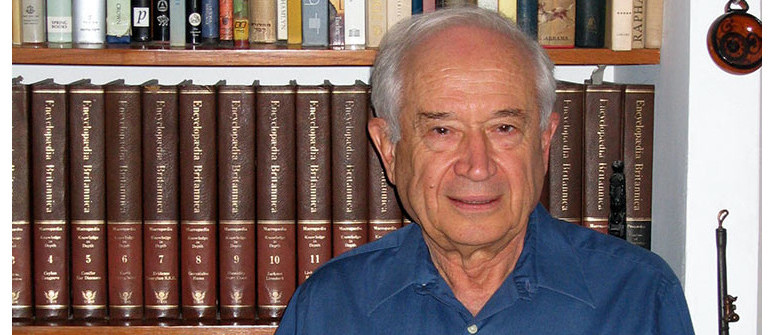 Dr. Raphael Mechoulam is the world's foremost cannabis researcher. He was the first doctor to isolate THC and CBD. Read more at CannaConnection!
The acceptance of cannabis as a viable medical ingredient has been a slow, uphill battle. The worldwide medical community has put forth relatively little in the way of major discoveries of cannabinoid interactions, with the exception of Dr. Raphael Mechoulam.
Mechoulam's unique beginnings positioned him for a successful future as the unbiased "father/grandfather/godfather of marijuana" with his groundbreaking explorations of cannabinoids and their interactions with the human body.
Due to longstanding stigma against the ingestion of cannabinoids in the 20th century, the notion of marijuana as effective medicine was a hard pill to swallow for most. In the special case of Dr. Mechoulam, the researcher viewed cannabis under the same lens as any other substance worthy of scientific study.
Since he did not approach his research with preconceived stigma, it allowed him to make major breakthroughs, providing us with information we now consider to be the basis for cannabinoids-as-medicine.
DR. MECHOULAM: A BRIEF HISTORY
Mechoulam was born in Sofia, Bulgaria on 05th November, 1930. Raised into an affluent Jewish family, the Mechoulam's were eventually pushed out of their hometown due to rampant anti-semitism. In 1944, Mechoulam's father survived his time in a nazi concentration camp, before the entire family relocated to Israel in 1949.
After switching his studies from chemical engineering to chemistry, Mechoulam's foray into cannabis science was a natural extension of his innate curiosities and obsession with research.
I found the independence of research to be an addiction from which I do not want to be cured
FIRST MAJOR BREAKTHROUGH: ISOLATION OF THC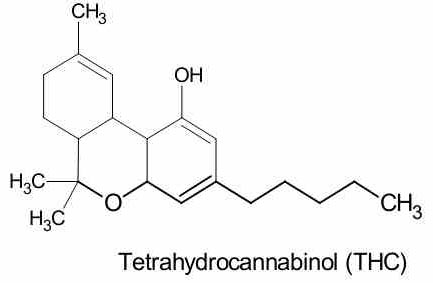 When asked about his decision to study cannabis, Mechoulam explains his surprise on the lack of cannabinoid research that occurred before him. In fact, while morphine and cocaine isolation have been around for 150 years, Mechoulam was the first to isolate Δ9-tetrahydrocannabinol, known by the acronym THC. THC is the most abundant cannabinoid secreted in the trichomes of cannabis plants and is responsible for emitting psychoactive effects.
Mechoulam's original experiments were conducted in the early 1960s on hash acquired from a local police station. His results indicated the incredible psychoactive and medicinal potential of this unique plant compound. Mechoulam also successfully elucidated and isolated the second most abundant cannabinoid: cannabidiol (CBD). CBD surprised Mechoulam with its apparent medical efficacy as an anti-psychotic and possible ingredient in the treatment of chronic pain and seizures.
DISCOVERY OF ENDOCANNABINOIDS
Mechoulam's total synthesis of cannabinoids eventually led him to the discovery of the human endocannabinoid system two decades later. It is thanks to Dr. Mechoulam that mainstream science is finally delving into the incredibly close relationship between cannabinoids and human physiology.
What Mechoulam eventually found is that cannabinoids bind to receptors in different areas of the brain and vital organs. This relationship triggers different reactions that can cause diverse effects ranging from anti-inflammatory benefits to paranoia.
Ultimately, Mechoulam realized that it's not happenstance that humans use cannabinoids. In 1992, he found that we as people naturally produce our own internal cannabinoids that maintain importance in regulating human mood, pain, memory and more. In his research, Mechoulam discovered the chemical anandamide. Anandamide is characterized as a fatty acid neurotransmitter and has been linked to helping suppress cancer cell proliferation, among other benefits.
ANANDAMIDE AND 2-AG
Anandamide's effects are mediated by two primary cannabinoid receptors, CB1 and CB2. CB1 interacts with anandamide in the central nervous system, while CB2 is responsible for outcomes associated with the peripheral nervous system.
Followed by his discovery of anandamide, he found in 1995 that 2-AG was another neurotransmitter maintaining unique importance in human psychological and physical regulation.
MODERN RESEARCH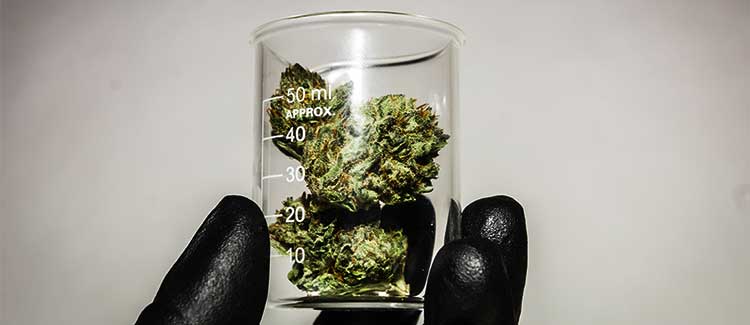 Today, Dr. Mechoulam is actively pursuing new information on endogenous cannabinoids, as he believes them to be the so-called next step in cannabis research. Mechoulam understands that these cannabinoids display a lot of medical potential and have an important relationship in human biology.
Anecdotally, Mechoulam has linked cannabinoids to helping to suppress addiction and aiding with traumatic head injuries due to blood vessel activity.
AWARDS AND ACCOLADES
There is some irony to the unprecedented career of Dr. Mechoulam, as the man has never consumed cannabis at all. Not even once. Instead, Mechoulam approaches his research with a scientist's curiosity rather than a desire to simply advance or detract from cannabis culture.
Despite Mechoulam's distinction in small sectors of the science community, his name is seldom attached to mainstream discussion of the endocannabinoid system, THC and CBD.
Indeed, Mechoulam has received awards for his work, but has failed to reach a mass audience until recently. Mechoulam received his master's degree in biochemistry from the Hebrew University, before completing his Ph.D. at the Weizmann Institute. In the year 2000, Mechoulam received the distinct honor of the Israel Prize.
He has been awarded multiple lifetime achievement awards and received the Rothschild Prize in 2012 for his discoveries on the influences of natural chemical substances on human behavior.
THE SCIENTIST
Film director Zach Klein's interest in cannabis-as-medicine peaked when researching the effects of cannabinoids on breast cancer cell proliferation. Klein's mother had been diagnosed with the disease, leading him to the endocannabinoid system and eventually, Dr. Mechoulam.
Klein discusses that although Mechoulam's scientific credibility in the 20th century kept him from being ostracized from the medical community, he had to work extra diligently just to do the kind of research that was already far past due. Klein's fascination with Mechoulam can now be examined in the full length documentary "The Scientist."
TEACHING AND THE FUTURE
Dr. Mechoulam is currently 86 and teaches at Hebrew University in Jerusalem. His research has been cited over 40,000 times and is considered to be the standard on which further scientific development will be based. As Mechoulam himself professed "I found the independence of research to be an addiction from which I do not want to be cured." For the benefit of the cannabis community at large, let's hope he never is!
Photo credits: Tzahy (Wikimedia Commons)
---