Review: Zamnesia
---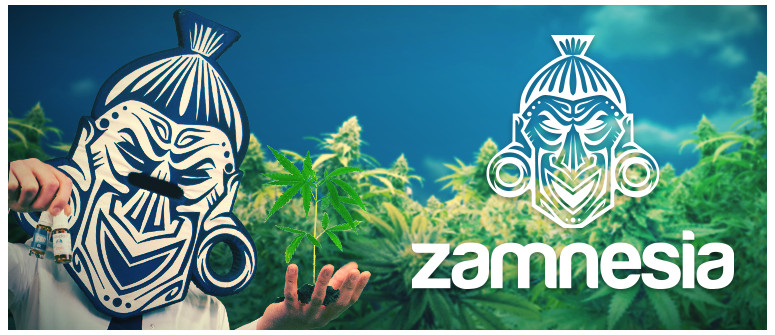 Zamnesia deals in all things psychoactive. They sell over 3000 different strains of cannabis seeds, many natural entheogens, and all of the growing accessories you could imagine. We've looked at the company under a microscope, analysing how they operate and the quality of their customer service. Find out everything you need to know below!
Here at CannaConnection, we're dedicated to shining a spotlight on all areas of the cannabis industry. Today, we'll be taking an up-close and personal look at Zamnesia. As one of the biggest cannabis-centric companies in Europe, you've probably heard of them by now. Join us as we review their past, deep dive into their products, and even assess their customer experience.
WHO ARE ZAMNESIA?
Zamnesia sits upon the pantheon of big players in the European cannabis industry. As one of the largest seed retailers on the continent, many growers within the boundaries of the EU and beyond start each grow by placing an order on their website.
However, to categorise Zamnesia as only a cannabis seed shop would be an understatement. Rather, the company deals in all things psychoactive, consciousness-altering, and taboo. With over 3,000 products across five different shops, they offer a wide range of interesting herbs, smoking accessories, CBD products, extracts, cacti, and even aphrodisiacs.
Zamnesia started from humble beginnings, and now operates on a large scale with a 40-strong team of dedicated employees that share a core vision: to provide sovereign adults with the freedom to alter their consciousness.
Each member of the crew specialises in their own field, from cannabis genetics and mushroom cultivation to entheogens and growing supplies. Together, they form a cohesive team that has lifted the brand to impressive heights.
HISTORY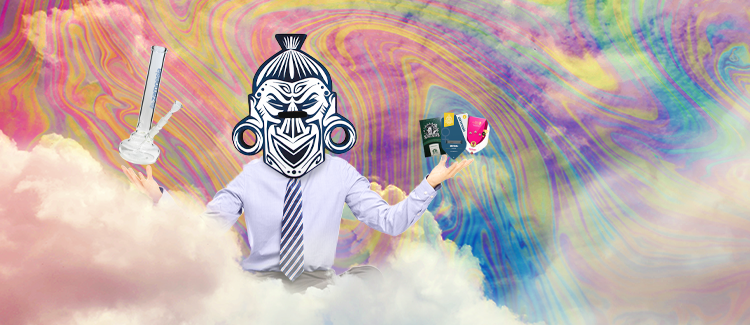 So, where did this all begin? Like many other cannabis enterprises, Zamnesia started as the dream of a few ambitious individuals. But the inception of the company has its roots less in three-dimensional reality and more in the psychedelic realm.
For those who can't tell, the founders of Zamnesia have always had a penchant for all things mind-altering. During a fairly routine entheogenic voyage, a profound epiphany befell them. In what felt like a conjoined trip, the soon-to-be founders of Zamnesia encountered a seemingly sentient entity with a tribal aesthetic. This being—Zammi—had a simple message: make it easy and accessible for people to alter their consciousness at will.
After touching back down to Earth and conducting several brainstorming sessions, the initial team got to work. At first, they packaged and sold small orders of seeds to friends and local growers. But it didn't take long for their passion project to gain some serious traction.
They began working with every major European cannabis breeder out there, filling their shelves with every brand they thought reputable, and offering them online. Today they stock seeds from across the globe, and as a result, they are practically a supermarket of cannabis seeds, stocking something for everyone's taste, budget and desire.
However, not only has Zamnesia looked to provide an extensive range of the best seeds available from other breeders, they have harnessed their skills and called upon experienced cannabis growers to start breeding their own strains, merging the traits of their favourite cultivars. They recruited the help of experts within the field of cannabis genetics and, before long, produced a line of unique varieties.
Cannabis growers across the continent started paying attention to Zamnesia. Not only did they offer a one-stop-shop for favourite brands, but their strains offered something new and exciting, and their seeds arrived fast and discreetly. Following increased attention and several competition wins, the team at Zamnesia continued to expand.
What started as a small-scale seed bank rapidly extended outwards. They started to stock all manner of smoking accessories in their new headshop, from bongs and pipes to bubblers and ashtrays. Next—and in accordance with Zammi's wishes—they branched out from cannabis to include a variety of natural substances in their extensive smartshop.
Zamnesia quickly found themselves among the ranks of Europe's top cannabis-based businesses. After developing their own strains, eye-catching packaging, and a polished website complete with an extensive blog, the Zamnesia brand became set in stone. Now, the company's logo springs to mind when growers from all over Europe start planning their next growing operation.
WHERE IS ZAMNESIA LOCATED?
Zamnesia is primarily based online. Although the e-commerce business doesn't currently operate from a brick and mortar store, they distribute products out of their large warehouse based in—you guessed it—the Netherlands.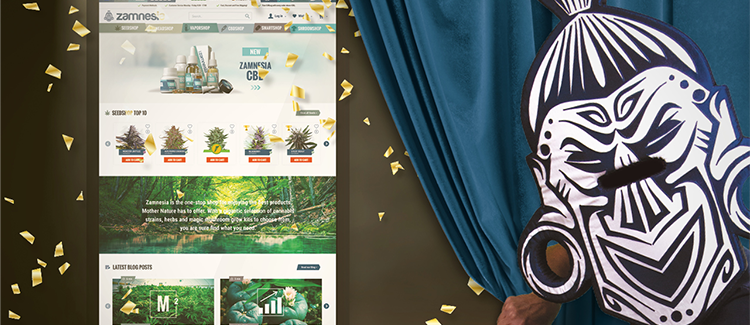 THE ZAMNESIA WEBSITE
The advantage of operating online allows Zamnesia to reach out and serve people all over the continent, as opposed to just locals and visitors to Europe's mecca of all things mind-altering. Clicking a link to the Zamnesia website unveils a clean and easy to navigate website available in six different languages.
Users can browse the trusted HTTPS-protected site with peace of mind. The company is also transparent about their data collection policy on their Privacy and Cookie Policy page, where they clearly break down how they use customer data and keep it secure.
Not only does the Zamnesia website host a massive online store, but it also serves as a large trove of valuable information. Loaded with growing techniques and analysis of cutting-edge cannabis science, the Zamnesia blog and dedicated grow guide feature hundreds of articles that touch on every aspect of the herb.
ZAMNESIA PRODUCT CATALOGUE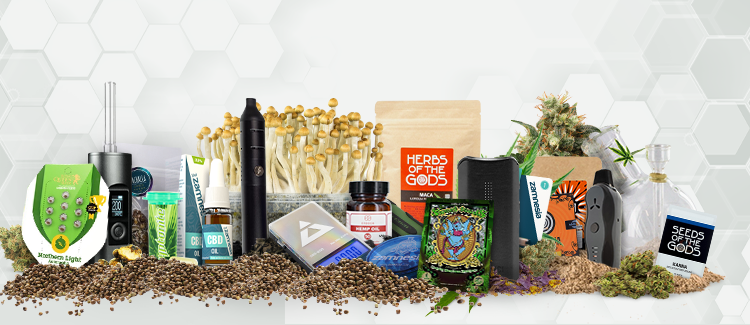 To simplify the shopping experience, Zamnesia's large selection of products can be broken down into five major categories:
Seedshop
Headshop
Vaporshop
CBDshop
Smartshop
Clicking on one of these shops using the navigation bar on the homepage will bring you to a dedicated area of the website. You can use the subcategory tools and the brand lists on the left to narrow down your search. Let's take a deeper look at each of these shops and see what exactly they have to offer.
SEEDSHOP
Zamnesia's titanic genetic archive features over 1,500 cannabis strains from all over the world. Their library contains everything from famous strains from big brands—think White Widow and Super Silver Haze—to more obscure and "underground" varieties that you'll be hard-pressed to find elsewhere.
As you'd expect from one of Europe's largest seed banks, the company offers genetics in every category of cannabis seeds available:
Feminized seeds: These seeds offer a 99.9% chance of becoming female plants. Since it's the females that provide resinous flowers, these seeds are extremely popular among casual home-growers looking for reliable results. Their feminized seeds range from stoning high-THC hybrids to non-psychoactive CBD varieties, and everything in between.
Autoflowering seeds: Ideal for beginners and impatient veterans, autoflowering cannabis seeds are versatile and easy to grow. They deliver a harvest in a fraction of the time, and don't require a change in the light cycle to begin flowering. Autos of the past sacrificed yield and potency for speed, but Zamnesia stocks new-school strains that turn this presupposition on its head.
CBD seeds: This collection produces flowers that range from medium to high levels of CBD. Some of these cultivars produce equal amounts of THC and CBD, providing a subtle and enjoyable psychoactive effect. Others produce high levels of CBD with almost zero THC, producing a clear-headed sensation without the high.
Regular seeds: These seeds offer a 50% chance of emerging as male or female. These robust plants are ideal for breeders, who need both sexes to create unique strains. Regular seeds are also extremely durable and serve as the best genetic foundation when cloning plants.
ZAMNESIA SEEDS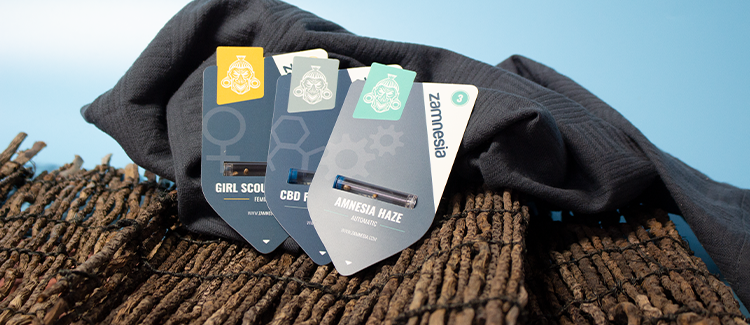 Sure, Zamnesia stocks seeds from reputable seed banks from all over the planet. However, the company has also dedicated large swaths of time, effort, and skill to create their very own line of genetics. Impressively—even next to some of the biggest strains in the world—their own cultivars have often performed the best in competitive settings.
Zamnesia Seeds scooped up an award at the prestigious Highlife Cannabis Cup 2019 after Amnesia Haze Automatic scored 2nd place in the autoflowering category. A year prior, the stoning strain Sticky Beast Auto scored first place in the same category.
The company offers a diverse collection of unique strains, including purple plants, high-THC hybrids such as Gorilla Glue, CBD-dominant plants, speedy autos, and terpene powerhouses such as Gelato and Monster Zkittlez.
HEADSHOP
Zamnesia's Headshop supplies everything that growers need to enjoy their herb. This vast range of accessories spans from growing equipment and nutrients to curing jars, bongs, and grinders.
The Headshop consists of over 20 different subcategories loaded with useful and novel items alike. These sections include:
After Harvest: These products are aimed at making harvesting and curing more simple and easy. The range includes pruning shears, curing jars, and storage containers. This subcategory also offers myriad ways to process your flowers, including sifter boxes, pollen presses, and rosin machines.
Bongs: As one of the most popular pieces of smoking apparatus out there, bongs filter and cool the smoke with each hit. Zamnesia offers a huge range consisting of 91 products at present. Check out their collection to browse through elegant glass rigs, simple acrylic models, and shatter-proof silicone bongs.
Companion plants: These plant species serve to protect your cannabis crop from insects, attract beneficial species, and boost the biodiversity of your garden and the health of your soil. You'll find species such as lavender, dill, sunflower, yarrow, and lemon balm in the collection.
Fertiliser: Zamnesia offers a bunch of options when it comes to feeding plants. They provide organic options, nutrient-absorbing mycorrhizal fungi, and easy to use tablets.
Homebrewing: When we said Zamnesia is into everything consciousness-altering, we meant everything. Fancy making your own booze at home? They provide kits for beer and absinthe making.
Merchandise: Zamnesia offers a range of merch that allows superfans to rep their favourite seed bank all day long. These items include sweaters, T-shirts, keychains, lighters, and bongs—all branded with the Zamnesia logo.
VAPORSHOP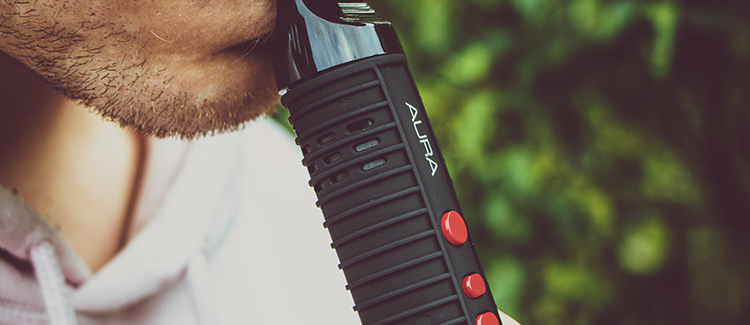 Vaping has taken the cannabis world by storm. It offers a safer alternative to smoking and preserves the unique terpene profile of each strain. Modern models also offer customisable smoking experiences, allowing users to target specific molecules by tweaking temperature parameters.
Zamnesia offers a large variety of vapes, from desktop giants to more portable, pocket-sized models. This line-up also varies in terms of technology. The Volcano Hybrid and Firefly 2+ offer advanced features and parameters, whereas the DynaVap VapCap M only requires a lighter to work.
The Vaporshop features a total of 50 products, including all of the spare parts users need to maintain their device and replace lost gear.
CBDSHOP
Zamnesia's CBDshop displays an assortment of different CBD products. Users can now integrate the popular non-psychoactive cannabinoid into almost every aspect of their lives.
The company prides themselves on providing high-quality CBD oil made from EU hemp that contains less than 0.2% THC. The flowers from these plants go through supercritical CO₂ extraction to separate the valuable cannabinoids and terpenes from unwanted fibre, chlorophyll, and waxes. The result: a golden oil rich in beneficial phytochemicals. Before mixing this oil with a carrier—usually olive oil—each batch undergoes third-party testing to check for possible impurities.
The CBDshop consists of five distinct subcategories:
CBD capsules: Zamnesia offers capsules from numerous big CBD brands. They're easy to use and fit effortlessly into an existing vitamin or supplement regimen.
CBD cosmetics: Want to include CBD in your skincare routine? Zamnesia offers cannabidiol-infused argan salve, anti-ageing cream, and hand cream.
CBD edibles: Perhaps the easiest way to consume the cannabinoid. CBD gummies, tablets, and chewing gum are designed to be taken anywhere, at any time.
CBD oil: The quintessential method of consuming CBD. These oils feature accurate doses of the cannabinoid in each drop. Take them in isolation or add them to food and drink.
High-percentage CBD: These products deliver large doses of the cannabinoid to sufficiently rev up your endocannabinoid system, from high-potency oils to 99% pure CBD crystals.
SMARTSHOP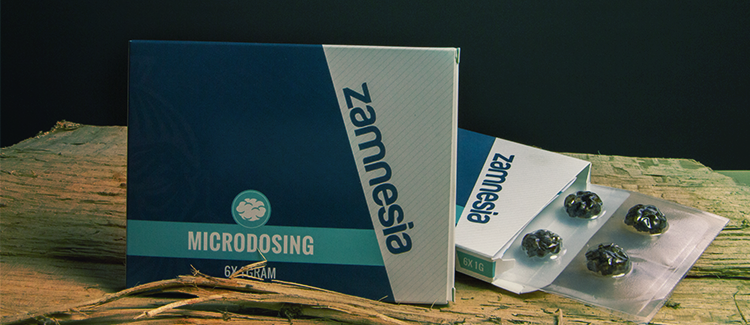 With a huge seed bank already under their belt, Zamnesia decided to branch out into other natural substances. Introducing the Smartshop—one of the internet's largest assortments of herbs, natural entheogens, energisers, and aphrodisiacs.
Entering this part of the site feels like visiting another plane of existence. Whether you're looking to cross dimensional veils, improve your sleep, or spice up you sex life, they've got you covered. For those seeking psychedelic experiences, the Smartshop offers a range of mind-altering plants including Salvia divinorum, LSA seeds, mescaline cacti, Banisteriopsis caapi, and yopo.
Perhaps you're nearing an assignment deadline and need some added stimulation? You might want to consider browsing their selection of stimulants for an extra buzz, and their nootropic range to enhance your cognitive faculties.
The Smartshop also stocks items designed to help ravers recover after a particularly bass-filled weekend. Products such as 5-HTP, L-tryptophan, and After D will help you touch back down to Earth nice and gently.
You'll also find aromatherapy products that help the mind to chill. Run a warm bath, burn some sage, and make some wild lettuce tea.
THE ZAMNESIA SHOPPING EXPERIENCE
We're pretty impressed with the Zamnesia shopping experience. After undergoing the experience ourselves, we've broken it down into four separate sections. Continue reading to know what to expect.
ZAMNESIA WEBSITE USE
The Zamnesia website deserves some praise. It's clean, tidy, and easy to use. Every aspect of each page has a function, without creating a crowded feel. The colour coding system dedicates a subtle pastel shade to each shop, adding flare without an overly fluorescent cringe.
The homepage features a well-divided layout with eye-catching sliding banners. You'll also notice the top ten products within each category to save you time if you're looking for quality. Hover your mouse over each shop to quickly see the range available. Click on your desired shop and use the filter system on the left of the page to narrow down your search.
SPECIAL OFFERS AND PROMOTIONS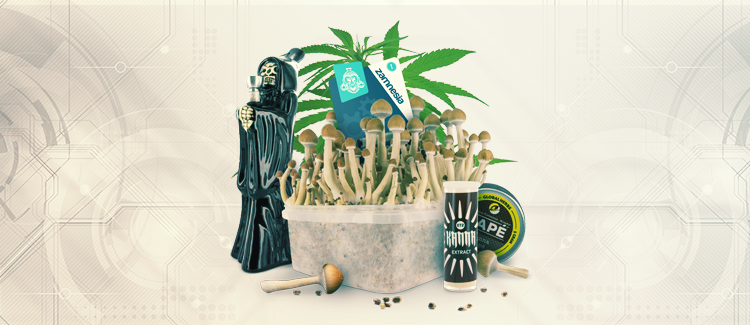 Zamnesia seems kind and attentive to their customers. Sign up to their newsletter or frequent their homepage, and you'll come across an offer or discount sooner or later. They often reduce the prices of seeds, vapes, or their entire range in celebration of national holidays and significant days of the year. Some of these sales require a discount code, whereas others simply dock prices automatically.
PAYMENT
Zamnesia offers a variety of payment methods to make their products accessible to everyone. You can buy Zamnesia items using the following methods:
Credit card
Safe and anonymous payment providers: Ideal, Giropay, Bancontact/Mister Cash, EPS Uberweisung, Przelewy24.
Bank transfer: Place an order and receive an email with the company's banking details.
Zamnesia gift cards: A considerate gift for your weed-loving friend. Available in quantities of €10, €25, €50, and €100.
Bitcoin: An anonymous, digital, and secure payment option received almost instantly by the company.
BitCanna: A cryptocurrency built for the cannabis industry that's super safe and easy to use. Simply download the wallet, make an account, and you're ready to shop. Zamnesia is one of BitCanna's exclusive partners and offers a discount when paying for products this way. Using it just makes sense.
SHIPPING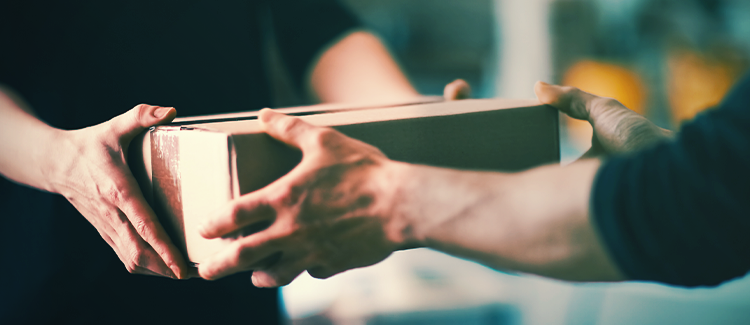 Ordering cannabis seeds to your student apartments, parents' house, or elsewhere can be enough to stoke up some nerves. But worry not! Zamnesia knows its customers well. They send every order in discreet and plain packaging to avoid raising any eyebrows.
Packages are sent via reputable couriers, with delivery times varying depending on location in Europe being sent. But Zamnesia is clear to communicate exactly what you can expect, which is a big bonus for those who may be a bit anxious about their delivery.
CUSTOMER SERVICE
You'll find Zamnesia offers great customer service if you ever come across any issues. Instead of boring you with our subjective experience, let's get straight into the objective data. The company has received over 30,000 reviews on the website Trustpilot, earning an impressive 4.8/5 star rating. Many of these reviews point out their excellent customer service, describing it as "efficient", "rapid", and "supportive".
From what we have seen, when problems do occur, they are quick to jump on them and help make sure customers are satisfied.
ZAMNESIA BLOG AND GROW GUIDE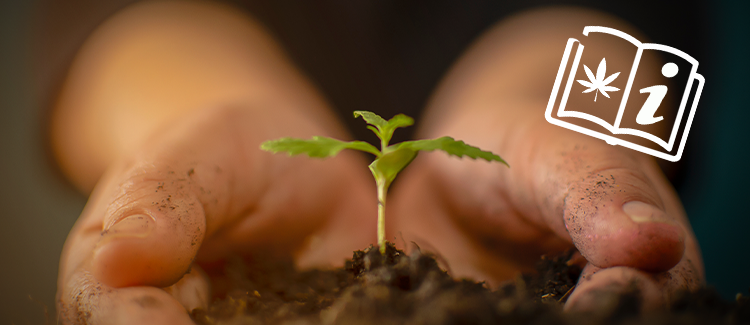 Want to learn how to germinate your first cannabis seed? Perhaps you're wondering what to feed your plants? Maybe you've been growing for a while and want to learn how to LST or ScrOG? Whether you're a green beginner or a long-time grower, the Zamnesia blog will answer all of these questions and more.
Zamnesia works with a team of writers and journalists that specialise in the domain of cannabis, psychedelics, science, and horticulture. Their massive database offers a wealth of free information regarding cannabinoid and terpene research, cannabis growing, gardening techniques, and strain reviews. As a result, Zamnesia is often regarded as a trustworthy and reliable source of information—even rivalling dedicated cannabis media outlets. They are the go-to source for many.
SOCIAL MEDIA
The way companies interact with their audience has changed significantly. Zamnesia is surfing this rising tide and has solidified great communication with their customers on platforms such as YouTube, Instagram, and Facebook.
The Zamnesia YouTube channel currently has over 15,000 subscribers and puts out growing and educational content. Check out the archive to learn how to water your plants, the best feeding schedule, and the greatest places to have a smoke in Amsterdam. The company's Instagram account boasts around 23,000 followers and distributes short-form educational posts and spectacular bud porn.
CONCLUSION: IS ZAMNESIA LEGIT?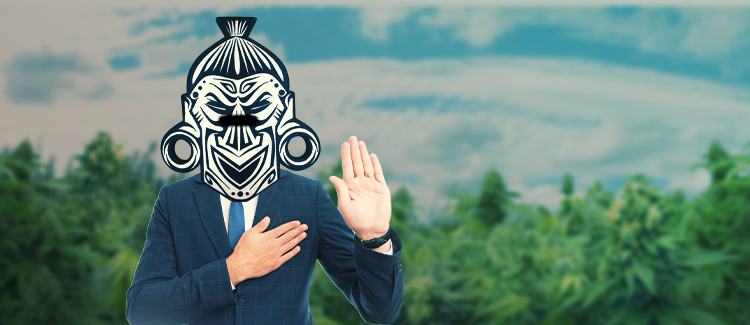 Probably one of the most important questions of this review—can you trust Zamnesia? We have to give it to Zamnesia—they are completely legit. We aren't the only ones who think so either; their 30k Trustpilot reviews speak for themselves.
What started as a group of friends expanded into an international brand that supplies growers, psychonauts, gardeners, and collectors from all around the world with exactly what they need.
With amazing customer service, a solid fan base, a massive array of products, and spectacular cannabis genetics, Zamnesia ticks all of the boxes.
WHAT'S ON THE HORIZON FOR ZAMNESIA?
As one of the biggest seed banks and smartshops in the world, it seems like there's not much else for Zamnesia to tick off. However, the team is currently working on an extensive loyalty programme to reward all of their dedicated customers.
The company is also continuing to develop top-shelf content to help customers become more familiar with their products. Finally, Zamnesia is working to create a better strain finder, a tool that may revolutionise the way growers locate and discover strains.
---