8 essential tips when ordering cannabis seeds online
---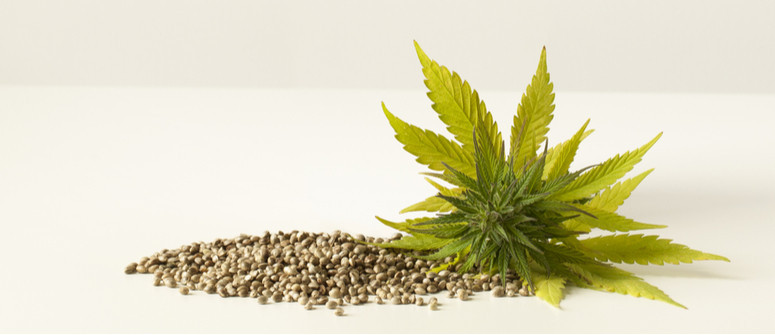 Buying cannabis seeds online can be daunting for first-time hobby growers. We asked a local expert grower for their advice on what to consider when shopping for seeds online.
Ordering cannabis seeds online is a daunting experience the first time you do it, even if you live in a state or country where it's legal to grow. The first time I ordered cannabis seeds online, they didn't show up.
I waited two long months… nothing.
I wondered if they had been seized by customs, but I never received any letter or knock at the door.
When I contacted the seed bank that I ordered the seeds from, they replied, telling me the seeds had been sent (they showed me some proof of postage) and that there was nothing they could do. They pointed me to some small, easily missed clause in their terms and conditions that cleared them of any responsibility.
I complained some more, but they eventually stopped replying to my emails. The whole sorry episode left me $125+ out of pocket, and without any seeds to germinate. Not cool.
Unfortunately, if you look at any cannabis forum, you will see similar horror stories—missing seeds, unresponsive customer service, poor germination rates, slow shipping, to name just a few.
So, how do you avoid these issues?
Here are my 8 most essential tips when ordering cannabis seeds online.
1. CHOOSE A RELIABLE SEED BANK
This is vital. There are a LOT of unreliable and downright shady seed banks out there.
Unfortunately, the unregulated nature of buying cannabis seeds online makes it ripe for scammers, as it's unlikely that customers buying cannabis products will take their complaints to the police.
Choose seed banks that have a good track record of keeping their customers happy. It's important that you don't just look for low prices, but at customer feedback too. Do orders arrive safely and on time? What are germination rates like?
Buy from seed banks that have lots of public online reviews and feedback, and don't gamble on seed banks with little to no reputation online. If the seed bank has a decent score on Trustpilot or Seedfinder, it's safe to use.
2. ENSURE THE SEED BANK OFFERS GOOD CUSTOMER SERVICE
While vetting your seed bank, pay close attention to how good their customer service is.
Sending international packages with organic material inside is never going to be 100% straightforward. Even the best seed banks have issues occasionally. When this happens, it's important that your seed bank replies to you promptly and offers generous solutions.
Again, you only have to take a quick look at online growing forums to see how frustrating poor seed bank customer service is.
3. LOOK FOR GERMINATION GUARANTEES
This follows on from my previous point.
Cannabis seeds are fragile things, and sending them through the postal service is stressful for them. Because of this, it's unlikely you are going to get a 100% germination rate every time.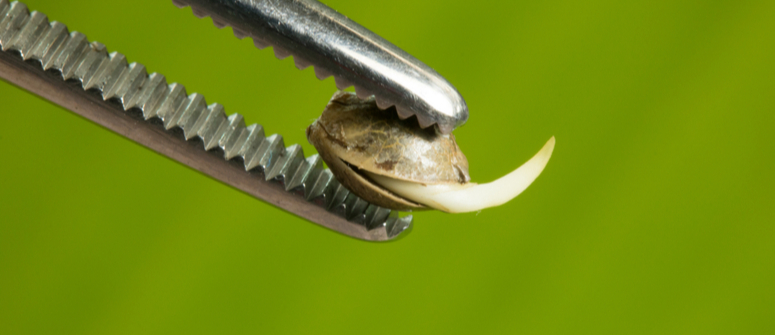 That's why germination guarantees are important; it gives you peace of mind that your expensive seeds will be replaced if they don't germinate.
Many seed banks do not offer a germination guarantee, while others offer them in varying degrees.
4. ORDER A SMALL NUMBER OF SEEDS FIRST
Even once you've vetted your chosen seed bank, I always recommend purchasing a small number of seeds first to see how they perform. After all, you don't want to spend a ton of money on a bunch of seeds that don't germinate—or don't arrive at all. This is the mistake I made.
Ordering a small number of seeds first allows you to check things like germination rates, seed quality, shipping times, and customer service—without risking too much money.
I did this with multiple seed banks before I settled on the one I use most regularly (ILGM).
5. PAY WITH BITCOIN
There are multiple benefits to using Bitcoin when buying cannabis seeds online.
First, your transaction will be 100% anonymous and untraceable—perfect if you need to be more discreet. Second, many seed banks offer large discounts (up to 20%) when you pay with Bitcoin, which can dramatically reduce the cost of your order.
Many people are put off by using Bitcoin because they think you have to be some kind of hacker to use it. However, it's as simple as setting up a PayPal account.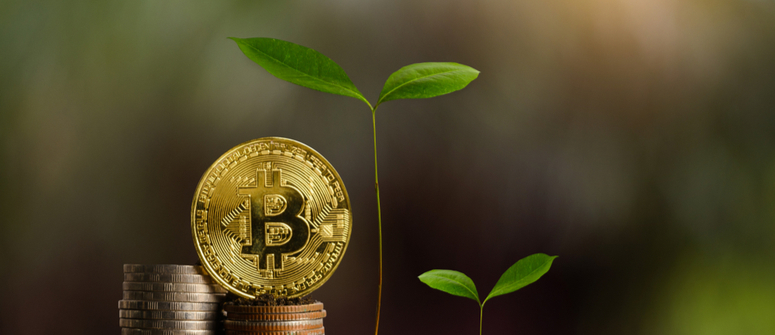 6. FASTER SHIPPING
The majority of complaints I see about ordering seeds online stem from slow shipping times, with many orders taking weeks to arrive. The reason for this is that most of the good online seed banks are located in Europe, while most of the growers are located in North America.
This might seem obvious, but if you want faster shipping, choose seed banks that are geographically closer to you. If you live in the US, Canadian seed banks can get your seeds to you faster than EU ones.
A few EU seed banks like ILGM also have warehouses in the US, which means they can deliver in as little as 4 days.
7. FREE SEEDS
Everyone likes free stuff, right?
Well, many of the bigger seed banks have awesome deals where they throw in free seeds (often depending on how many seeds you purchase). Here's an example:
• ILGM offers 10 free seeds when you buy 10 seeds
• MSNL offers at least 5 free seeds with every order
• Seedsman offers 1–10 free seeds when you spend over $35
If you store your cannabis seeds correctly, they can last up to a decade, so these freebies are great to use for future grows.
8. KNOW THE LAWS IN YOUR COUNTRY
Ordering cannabis seeds online is generally regarded as safe in most parts of the Western world. Cannabis seeds themselves are not usually illegal; it's germinating them that's the issue.
Reliable seed banks package their seeds discreetly and have a very high delivery success rate. That said, it's important to do your research and know the laws where you live to determine if the risk is worth it.
FINAL THOUGHTS
Overall, my experience ordering cannabis seeds online has been pretty positive. The main frustrations I've experienced are poor customer service and missing packages.
However, as long as you focus on finding a reliable seed bank, you should have no problems at all.
Source: https://www.greenbudguru.com/best-seed-banks/
---