Website review: Soft Secrets
---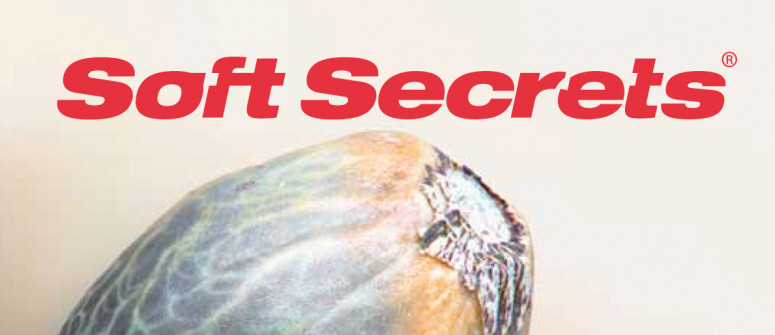 What started as a small cannabis club magazine quickly expanded into an international publication. Soft Secrets is now one of the leading voices in the cannabis industry, both in print and online. Discover the roots of this interesting brand, what they're publishing now, and what the future may hold for them.
At CannaConnection, we know a thing or two about the cannabis industry—from building a huge strain database and publishing educational growing content to covering cannabis news and cultural shifts. Now, we're directing our focus to some of the biggest names in the space.
After keeping track of certain publications and outlets, we've decided to discern what they are all about and communicate our honest thoughts. Soft Secrets Magazine caught our attention early on. Their in-depth articles, eye-catching photography, and wide range of editorial topics left us no choice but to investigate further.
WHO ARE SOFT SECRETS?
As one of the most popular cannabis magazines in the world, Soft Secrets has distributed valuable cannabis information since 1985. What started as a small circulating club magazine soon skyrocketed into a worldwide phenomenon available in eight languages throughout Europe, the United States, and Latin America.
Soft Secrets differs from standard growing magazines. It offers more than cultivation tips and reviews of the latest growing gadgets. The magazine engages every element of cannabis culture, from recreational and holistic use to financial news and lifestyle. The magazine releases six issues every year, with publications frequent enough to stay on top of the latest happenings in the world of weed—from shifts in legislation to the freshest CBD genetics. Readers can access every issue online for free, and physical copies are distributed worldwide.
The Soft Secrets team has a clear mission: to connect people through everything that cannabis has to offer. In alignment with their goal, the publication remains one of the leading sources for cannabis culture information.
Now that you know a little more about Soft Secrets, let's take a deeper dive into every facet of their magazine and website. But first, we'll take a glance at their history and how they got to where they are today.
HISTORY OF SOFT SECRETS
Many ventures within the cannabis industry stem from humble beginnings. All manner of seed banks, publications, and head shops started as stoned dreams around a coffee table. With perseverance and some luck, some of these inklings evolve into tangible and successful operations, including Soft Secrets.
Everything started in 1984. After growing tired of poor-quality imported cannabis from Colombia and Thailand, Wernard Bruining wanted to assist cultivators in growing their own high-quality weed at home. He founded the world's first cannabis grow shop—Positronics in Amsterdam.
At the time, growing cannabis wasn't exactly popular. Herbal enthusiasts could easily pick up a bag of hash or seedy bud from their local supplier. However, Bruining made a big impact locally that rippled out and flicked a switch. After learning about growing techniques and cultivation gear from legendary Cali grower Old Ed, Bruining started stocking the shelves of Positronics with lamps, seeds, nutrients, fans, and everything else required to take a plant from seedling to harvest.
Local growers began producing high-quality seedless buds and raised the standards for cannabis in the city. More cannabis smokers were drawn to home growing, and business started to boom.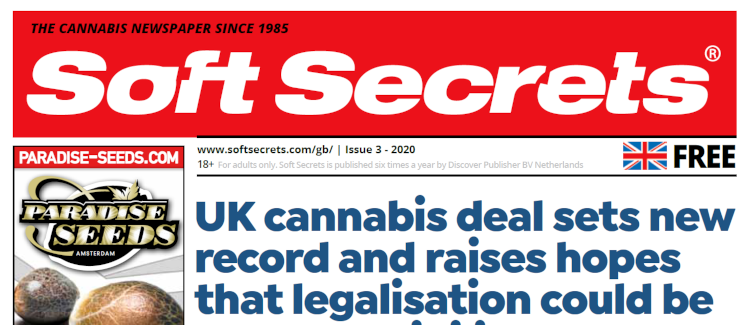 After setting up a membership programme, Bruining decided to publish a magazine to distribute growing techniques and other educational material. He titled the periodical Soft Secrets and recruited the only person with enough spare time and enthusiasm to become editor-in-chief—his wife. The lightweight magazine circulated among less than a hundred readers. It surely helped hobbyist growers succeed in the grow room, but the publication came to an end when Positronics closed down during the nineties. However, it would soon receive a new breath of life.
High Life magazine circulated far and wide during the mid-nineties, and growers from all over the world would consult the shiny pages for botanical wisdom. After such success, founder Boy Ramashai wanted to take on another challenge. He purchased the name Soft Secrets from Bruining and hired Dutch freelance journalist Cliff Cremer to take the reins as editor-in-chief.
Cremer swiftly manifested his vision for Soft Secrets: a magazine for growers, by growers. The informative magazine first appeared in the UK where piles of the publication were quickly snatched up. Soon after, Soft Secrets popped up in Spain, the US, and Latin America, where it still sees immense popularity. From an underground cannabis club magazine to an international publication, Soft Secrets has come a long way!
WHERE IS SOFT SECRETS BASED?
The Soft Secrets team distributes content both physically and digitally, with an editorial office based in the Netherlands. Let's take a look at where you can get your hands on a copy of their magazine, and view their library of information online.
SOFT SECRETS WEBSITE
The Soft Secrets website features an extensive archive of information on all things cannabis. Browse the trusted platform securely—the site uses HTTPS protection—to learn the best growing methods, which strains you should select this season, and the latest in stoner science.
SOFT SECRETS MAGAZINE
Bi-monthly issues of the magazine are distributed all over the planet. You'll likely find a copy in your local grow shop or dispensary. Alternatively, you can access the magazine for free online, along with pdf archives of every issue dating back to 2011. Flick through over 30 pages of growing techniques, industry news, cartoons, strain recommendations, and interviews in every issue.
SOFT SECRETS: NEW WEBSITE ABOUT CANNABIS CULTURE
Clicking on the search engine results for Soft Secrets will place a fountain of cannabis knowledge at your fingertips. Among attractive pictures of resinous nuggets, you'll notice a navigation bar towards the top of the homepage. Each button will direct you to the latest articles under each category. Use the dropdown menu at the top of the page to select articles relevant to your country.
Explore the topics below for an idea of the content within each category of the educational website.
GROWING
Soft Secrets offers a massive range of growing articles. Many of the pieces provide beginner growers with foundational wisdom regarding nutrient schedules, watering, germination, and harvesting. They also feature a wealth of information for more advanced growers looking to optimise yields, build super soil, enhance microbial populations, and train their plants.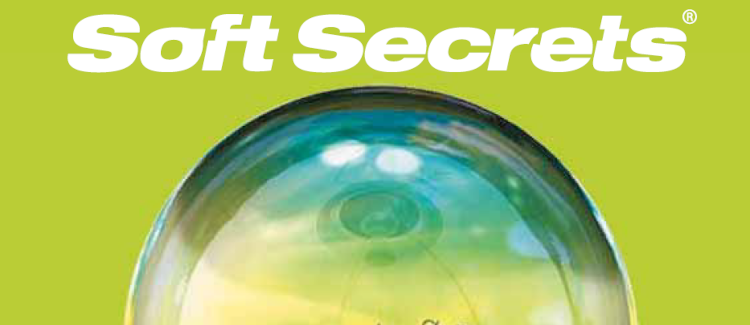 Among growing tricks and tips sit detailed strain reviews that tell growers everything they need to know about the cultivar in question. Find out the THC content of a strain, the terpene profile, how much bud to expect come harvest, and the genetic lineage. Soft Secrets growing articles also feature interviews with big names in the cannabis industry. Read on as pro growers, breeders, and extractors spill the secrets to their success.
RECREATIONAL
A category for those who smoke weed purely for fun, these articles touch upon a broad range of topics from the hilarious to the informative. You'll find information on specific cannabis strains and how to start your own casual grow at home. You'll also come across news from the celebrity world regarding famous athletes and actors and their herbal habits.
Stay up to date on upcoming events, from cannabis cups to hemp exhibitions, as you browse through this section. Then, check out the history of hash, the best coffeeshops to visit in Amsterdam, and how to create the perfect stoned effect. If you're someone who smokes as a hobby or pastime, you'll find hours of entertainment in this section of the Soft Secrets website.
MEDICAL
As medical cannabis continues to explode across the world, so does media attention for the herb. Soft Secrets is keeping track of legislative changes and fresh scientific discoveries. Read fascinating anecdotes regarding controversial medical cannabis use in the United Kingdom and stories of celebrity lobbying for the cause.
Get to know the molecules that underpin the cannabis experience: the cannabinoids. Learn how lesser-known molecules—not just THC and CBD—alter the high and bring additional benefits.
LEGALIZATION
The last couple of decades have seen drastic changes in the world of weed. Prohibition seems to be slowly but surely peeling away, and new legislative changes are making it easier for people all over the planet to access recreational and medicinal bud.
Soft Secrets' legalization category discusses some of the most pressing issues regarding cannabis laws, lobbying, and activism. Their writers stay on top of important parliamentary votes, which countries are showing immense potential for future cannabis businesses, and which nations are beginning to hand out their very first cannabis prescriptions.
Soft Secrets strikes a good balance in content when it comes to cannabis legislation news, examining the heartbreaking struggle of vilified individuals as well as cases with happy endings.
FINANCIAL
Do you run your own cannabis business? Perhaps you're dreaming of opening a dispensary? Or maybe you simply enjoy keeping tabs on changes in the business world? Whatever your interest, Soft Secrets will keep you relatively informed on the matter.
Although their financial category isn't the most well-developed part of the website, it's up to date and covers some of the most important stories in the sector. You'll gain a clear picture of current events, how legislation continues to fail some businesses, what trade shows are coming up, and the hottest gadgets on the market. Read these articles to keep an eye on cannabis stocks, employment numbers, and possible cannabis startup investments.
LIFESTYLE
Cannabis incorporates into all areas of life. It makes food taste better; it makes music sound divine. Heck, it can ramp up pleasure in the bedroom and add a psychoactive touch to every dish you make in the kitchen.
Soft Secrets' lifestyle section will flood your mind with creative ways to utilise cannabis and all of the gnarly phytochemicals it churns out. Learn how to start a cannabis diary to get to know your strains better, and figure out exactly how to use the herb to satisfy your partner. This area of the website also offers tasty edible recipes, the lowdown on weed hangovers, and what cannabis books you should be reading.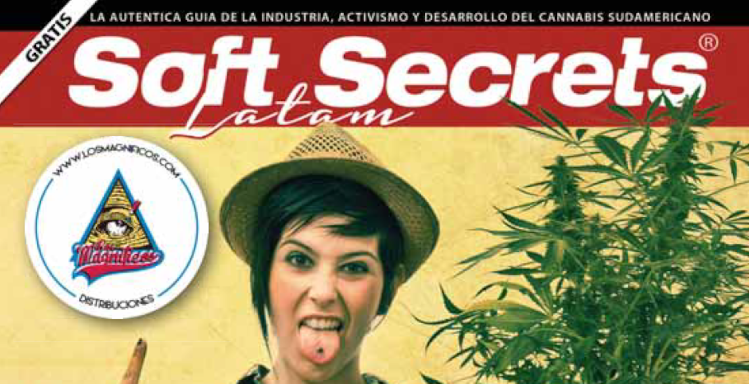 IS SOFT SECRETS LEGIT?
Overall, we're pretty damn impressed with Soft Secrets. After publishing a high-quality magazine for over a decade and providing educational contents for countless cultivators, it's safe to say they are true industry OGs.
Their print magazine continues to lead the charge in the domain of cannabis literature and remains the foundation for the brand. Although more recent, the website currently lacks a sufficient amount of content. However, the articles they have published are of excellent quality, and we hope to see a lot more soon.
The history of Soft Secrets goes to show just what's possible within the cannabis industry. A good idea, lucky timing, and knowing the right people can turn a daydream into an international brand.
WHAT'S ON THE HORIZON FOR SOFT SECRETS?
Soft Secrets will continue to distribute the latest cannabis information from all categories across the planet. We're interested to see how the brand shifts and adapts to new tech. Will we see a completely digitised magazine soon? Or maybe daily magazine articles on their website?
Whatever the future holds for the brand, their humble beginnings indicate they will adapt to a rapidly changing industry and world with confidence and insight.
---