Royal queen seeds review – a major european seedbank
---
As one of the biggest seedbanks in Europe, Royal Queen Seeds distributes to almost every country on the continent. The business breeds all of their own genetics, offers an extensive CBD and accessories range, and rates extremely highly in customer reviews. Find out everything you need to know about them in this detailed seedbank review.
Everyone who grows cannabis knows the name Royal Queen Seeds. They are a European cannabis breeder that enjoys a reputation as one of the most established and trustworthy seedbanks around. But does their royal status hold up in 2020? We take a look with our Royal Queen Seeds review.
Modern cannabis cultivators are spoiled with choice when it comes to buying seeds. With multiple seedbanks in almost every country, it's easier than ever before to start your cannabis growing journey with the click of a button. At CannaConnection, we want to help growers find the best seedbanks around so they can enjoy a pleasant buying and growing experience.
Below, we'll take a deep dive into Royal Queen Seeds, examining everything from their history, seed range and product quality, to their website user experience, customer service and prospects.
WHO ARE ROYAL QUEEN SEEDS: AN OVERVIEW
Royal Queen Seeds are considered by many to be one of the largest and most prestigious seedbanks in Europe. The company rose from humble beginnings, slowly solidifying itself into a trusted brand. Eventually, they became the go-to cannabis seed outlet for thousands of growers across the continent and beyond.
With a team of expert breeders, geneticists, and cultivators, Royal Queen Seeds has developed a vast library of cannabis genetics that include cultivars of every category, from autos to regular strains. Many of their strains are modelled after world-famous varieties, while others are unique products of pioneering experimentation.
The seedbank earned its reputation through its focus on making quality genetics available at accessible prices, exemplary customer service, and by scooping up wins at numerous prestigious competitions. These successes include wins at the Highlife Cup, Spannabis Cup, and High Times Cannabis Cup.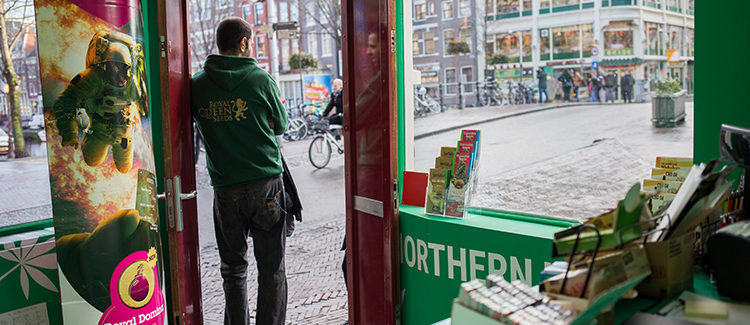 In addition to their cannabis seeds, Royal Queen Seeds has expanded the products they offer into ranges that supplement their seeds, brand and industry. These products include:
Organic CBD oil
Companion plants
A clothing line, including t-shirts, sweatshirts, and accessories
Smoking equipment (including grinders, trays, stash jars, and organic hemp papers)
Vaporizers
Royal Queen Seeds continues to grow within the cannabis industry, partially by nurturing and helping those within it grow themselves. Aside from selling products, the company hosts an archive of free educational materials on its website. Their blog posts include informational growing guides, strain reviews, gardening tips, best practices, and in-depth knowledge of scientific and social cannabis developments.
HISTORY
Royal Queen Seeds play an integral part in the European cannabis scene. The roots of the company lie in a closely-knit group of friends who bred and cultivated cannabis as a hobby. Living in the Netherlands, the group had no issues when it came to crossing plants and growing out their progeny. They started tinkering around with some of their all-time favourite strains, and created offspring that possessed desirable traits from both.
This ability to create new strains changed their relationship with cannabis. Over time, their skill levels drastically increased, and they developed methods that made the process much more successful and efficient.
It didn't take long before their strains began gaining traction locally. Their friends loved their weed, and friends of friends also gave good feedback. People started to want seeds. The next logical step was to start distributing their genetics. As demand for their unique and impressive varieties grew, the beginnings of Royal Queen Seeds emerged.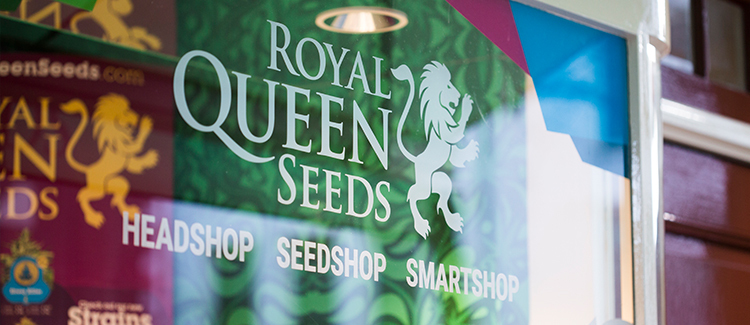 After a period of supplying local growers and breeders, the team produced some game-changing genetics that caught the attention of smokers all over the world. The business started to boom, and orders started flying in from a long list of international destinations.
As the business continued to climb, so did their ability to select compatible parent strains, stabilize consistent phenotypes, and blend terpene and cannabinoid profiles. They relocated their base of operations from the Netherlands to the warmer and more open climate of Spain. Feeling confident, they decided to enter some of their finest specimens into competitions.
The breeding team that started as hobbyists two decades ago has since won first place awards at events such as Spannabis, Highlife Cannabis Cup, Soft Secret's European Plant of the Year, High Times Cannabis Cup, and Oiartzun Cup.
Riding their upward spiral of success and victories, the Royal Queen Seeds team continue to expand, experiment and invest in both their genetics and sustainable practices.
WHERE ARE ROYAL QUEEN SEEDS BASED?
Royal Queen Seeds operates online and from a few physical stores located in Spain and the Netherlands, but their headquarters are in sunny, weed-loving Barcelona. Following the recognition of its business success, the company has continued to expand its physical locations and is now eyeing up a fourth.
ROYAL QUEEN SEEDS WEBSITE
The Royal Queen Seeds website has been the cornerstone of their business and growth and continues to enable them to interact with and distribute products to customers all over the world. The online seedbank offers hundreds of unique strains through their website, as well as information on their growing times, THC content, and flavour. The site also offers a vibrant shopping experience underpinned by privacy and security, ensuring that shoppers feel safe while purchasing.
As the primary outlet for their seeds, it is clear that Royal Queen Seeds invest heavily in their website. Not only is it a sleek user experience (more details on this in the dedicated section later in the review), but it is also an ever-growing hub for those seeking cannabis knowledge.
Their blog, information pages, and grow guide are updated daily, and old content is also regularly updated with improved and current information. It is part of the reason they have built the trust, loyalty and authority they hold with their fans—even rivalling some dedicated cannabis information outlets in this regard.
To us, their continual investment in spreading knowledge plays a crucial part in setting them apart from a lot of competition—going above and beyond only selling, but aiming to build a foundation for others to learn and grow from.
BRICK AND MORTAR RQS STORES
Royal Queen Seeds also gets facetime with their fans with three brick and mortar stores. Each outlet features a unique vibe, and all of them are located within Europe's thriving cannabis hotspots. Two shops can be found in Amsterdam, and one, like the headquarters, is located in Barcelona.
Located in the heart of Amsterdam, the Royal Queen Seeds store on Damstraat features a bud-green interior, a team of friendly staff, and shelves lined with bongs, papers, and vaporizers. Perched right next to a large canal, the store enables cannabis lovers to shop for seeds while getting a taste of quintessential Amsterdam. It is their longest open store and been a fixture of the street for many years.
The Haarlemmerstraat outlet, their second location, sits just north of central Amsterdam. This large store possesses a similar vibe and sees a constant stream of dedicated local growers and travelling enthusiasts. With a clean, elegant appearance, the shop fits right in among the coffeeshops and social hotspots of the city.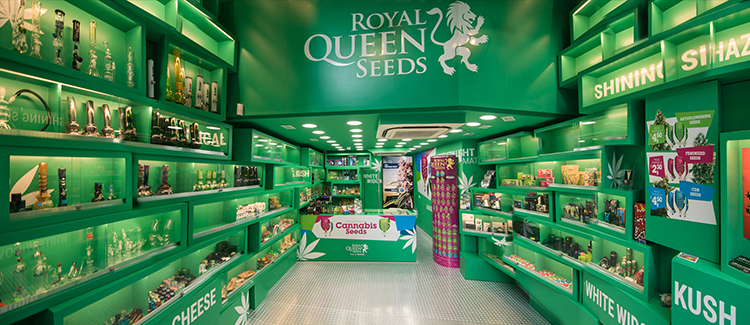 Although Barcelona has a younger cannabis scene than Amsterdam, the city's evolved into a cannabis destination in its own right. The Royal Queen Seeds store sits on Carrer de Pelai, and boasts large glass windows along with bright, wide-open space. Glass display cabinets show off grinders, accessories, and high-tech vapes, and the vast seed menu will surely inspire you to grow.
Expanding into physical stores has enabled Royal Queen Seeds to develop bonds with their loyal customer base, as well as legitimize themselves more as a serious and big player cannabis seedbank. Many seedbanks don't have a physical presence or store, or even fail to list an address on their websites. Having physical stores offers the brand legitimacy and accountability that many rivals do not. It is a trend you will see among many of the larger, more reputable seedbanks of Europe.
THE ROYAL QUEEN SEEDS SEED COLLECTION
After decades of breeding, RQS has developed original ranges of genetics in every growing category. The business proudly asserts all of its seeds derive from organic mother plants, are handpicked to ensure optimum quality, and are tested daily to guarantee germination strength. With that being said, let's take a look at each of their genetic categories RQS offer.
FEMINIZED CANNABIS SEEDS
The original line of cannabis seeds from Royal Queens Seeds, they develop their feminized seed range for growers seeking consistent, high-quality harvests. These varieties offer a guaranteed female specimen, which means you'll enjoy resinous flowers and plenty of cannabinoids.
Their huge feminized genetics line features strains for every grower. Some offer massive THC levels, while others are more mellow. Other varieties have been developed to produce mouth-watering terpene profiles, ideal for vaping and crafting edibles. Some strains have been bred to have a compact and small profile, for those who are more space conscious. While other display vibrant and exuberant colours for those who focus on aesthetics and want to add some colour to the stash cabinet.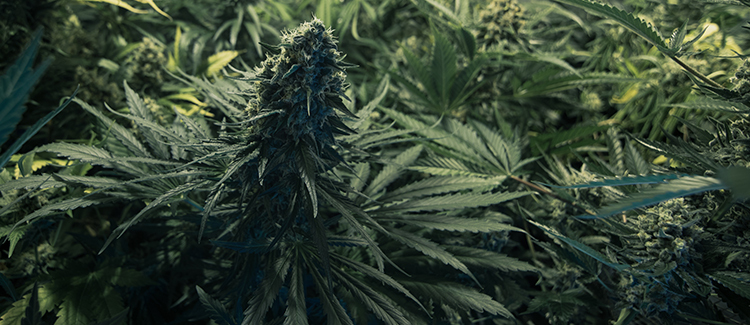 Among Royal Queen Seeds' feminized range sit a lot of award-winners. Such award-winning strains include:
Royal Gorilla
Royal Cookies
Green Gelato
White Widow
Shining Silver Haze
Amnesia Haze
Northern Light
Critical
Special Queen 1
Royal Moby
FAST FLOWERING CANNABIS SEEDS
Included in the Royal Queen Seeds range of feminized seeds are fast flowering strains. These are strains from the feminized range that have been bred with ruderalis genetics and crossed back with non-auto varieties. This has allowed the resulting fast flowering strains to harness the quicker growth of autos, but with all the benefits of photoperiod feminized strains.
Fast flowering strains are reasonably uncommon. We have not had the chance to test these, unlike their other strain categories. However, their inclusion speaks well of their breeding prowess.
AUTOFLOWERING SEEDS
The autoflowering strains offered by RQS are ideal for quick and consistent harvests. These strains boast a fast flowering time and don't require a change in their light cycle to begin flowering. They serve as a great stepping stone in the world of cannabis growing, and many veterans favour them for their ease and simplicity.
Many auto strains usually sacrifice potency for speed. However, Royal Queen Seeds have attempted to raise the bar in this category over the last few years. Many of their newer cultivars still possess the trait for speed, yet match many photoperiods strains in potency and productivity.
Strains that belong to this category maintain small to medium heights, yet produce rewarding yields. They offer a solid option for growers dealing with limited space, along with those looking to keep their horticultural hobby secretive. Their autoflowering range also features impressive award-winning strains, including Royal Haze Automatic.
CBD SEEDS
The line of CBD genetics from RQS is just as worthy of praise as the THC-heavy alternatives. Some varieties contain vast quantities of cannabidiol alongside minimal amounts of THC. Others feature varying levels of both cannabinoids that allow users to modulate their high and experience the best of both.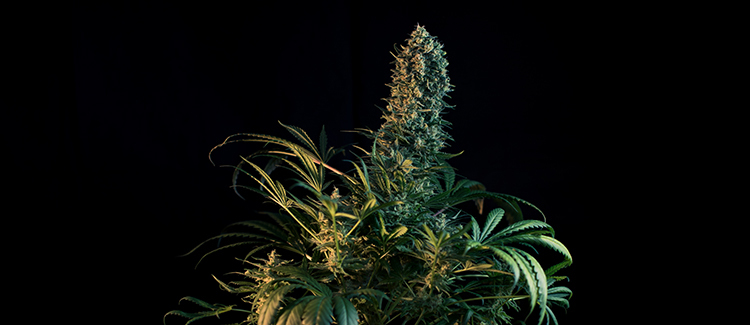 Royal Queen Seeds CBD seeds vary from large, massive yielding specimens to small autos compatible with the smallest of growing setups. Their award-winning CBD strains include Euphoria and Medical Mass.
REGULAR SEEDS
A relatively new addition to the Royal Queen Seeds line up, regular seeds offer more advanced growers the opportunity to experiment with RQS strains. These small packets of DNA offer growers a 50/50 chance of emerging as either a male or a female. Although some cultivators do everything to avoid males, others highly value their presence.
Much like their range of feminized seeds, which are much better established among their fan base, their regular seeds grow to the same standards we would expect from the brand.
ROYAL QUEEN SEEDS CANNABIS SEEDS QUALITY
Possibly the most critical question about their seeds, are the cannabis seeds Royal Queen Seeds produce good quality? With over two decades breeding seeds, and an eclectic and original line up available, you would hope so.
Fortunately, Royal Queen Seeds do not disappoint. We found seeds produce excellent germination rates, vigorous plants and top-shelf bud. This is a sentiment echoed by most of their customers; they've received 51,000+ Trustpilot reviews, currently possessing a rating of 4.7 out of 5 there (83% 5-star ratings).
A few customers do report having problems with a seed here and there not germinating—a problem we did not encounter. However, RQS seems to fix the issue whenever reported.
Overall, we would say the quality of the seeds Royal Queen Seeds produce are top-notch, especially when you consider the highly accessible price point. There is a reason their customers return again and again.
MORE RQS PRODUCTS
As a seedbank, Royal Queen Seeds centres their business model around creating and selling cannabis seeds. But this is not all they have to offer. The brand has evolved into a successful cannabis-based business that also supplies supplements, growing equipment, and quality merch.
The Royal Queen Seeds store provides everything growers need to bring a seed to harvest. Their Easy Start kits ramp up germination rates with beneficial bacteria and microclimates. Their nutrition range features organic products specially designed for the vegetative and flowering phase.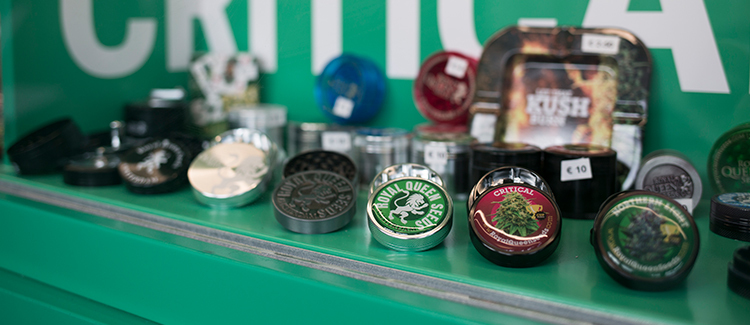 The company values organic and regenerative gardening techniques, which becomes evident when you see their mycorrhizal fungi products. Growers that like to gather data and work with accuracy will also be drawn to their pH and conductivity testers. And, along with selling high-CBD strains, Royal Queen Seeds has also developed their own range of CBD products, including:
CBD Oil (2.5-20%)
CBD Hemp Seed Oil (2.5-20%)
CBD Oil Softgel Capsules (4-10%)
They pride themselves on the quality of their oils and are very transparent with the manufacturing process. They use natural EU hemp flowers with less than 0.2% THC and use CO₂ extraction technology to craft full-spectrum products with arrays of terpenes.
ROYAL QUEEN SEEDS SHOPPING EXPERIENCE
First impressions are everything, and this fundamental rule also applies to e-commerce. That being said, Royal Queen Seeds score top marks when it comes to presentation. Clicking on a link to their website opens up a clean, colourful, and intuitive site.
RQS WEBSITE USER EXPERIENCE
The RQS homepage features a striking banner displaying a featured strain with introductory information. Above this sits a colourful navigation bar with the options:
Autoflowering seeds
Feminized seeds
CBD seeds
More RQS
The colour of each of these categories correlates to a specific type. For example, autoflowering seeds have a green theme, whereas feminized seeds are highlighted with bright pink. This colour-coded system allows for browsing without confusion, and also corresponds to the colouring of their packaging.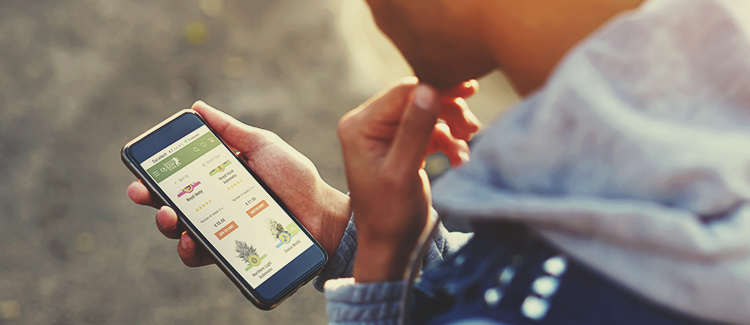 The website is also available in a wide range of professionally translated European languages, making it easily accessible to customers from all of the continents. The language options include:
English
French
Spanish
German
Italian
Dutch
Belgian
Catalan
Czech
Polish
Russian
Portuguese
Finnish
Hungarian
Swedish
Greek
Romanian
Danish
The website features a Hypertext Transfer Protocol Secure (HTTPS) connection which provides shoppers with a secure and encrypted means of transferring their data. The comforting lock icon to the left of the URL indicates potential hackers won't be able to see personal information. Plus, internet service providers can't snoop on additional pages that customers decide to visit.
SPECIAL OFFERS AND PROMOTIONS
Royal Queen Seeds offer frequent promotions and offers to treat customers to free goodies such as seeds and smoking accessories. All of their offers are communicated through their newsletters and homepage banner and often include significant discounts. Many of these offers are timed with special events and holidays such as Easter, Christmas, and Halloween.
Simply scroll further down their homepage and look to the left to discover their fixed offers. The company offers free seeds when a customer reaches a certain price bracket. Check out each level below:
Spend €25: one free seed, grinder, and stickers
Spend €50: three free seeds, grinder, stickers, and smoking papers
Spend €75: five free seeds, grinder, stickers, smoking papers, and lighter
Spend €110: eight free seeds, grinder, stickers, smoking papers, and lighter
Spend €135: ten free seeds, grinder, stickers, smoking papers, lighter, and posters
Royal Queen Seeds also offer an impressive 10% discount to customers that go out of their way to write a review (good or bad).
PAYMENT
After browsing their website and loading up your virtual cart, you're offered three different secure payment options at the checkout:
Credit card
Bank transfer
Cryptocurrency
Paying with a credit card and bank transfer are traditional options, familiar for most people. However, paying with digital cryptocurrencies offers a range of benefits. These digital currencies provide rapid transactions, lower fees, enhanced anonymity, and aren't limited by government restrictions that limit certain transfers.
Royal Queen Seeds accept the following cryptocurrencies:
Bitcoin
BitCanna (coming soon)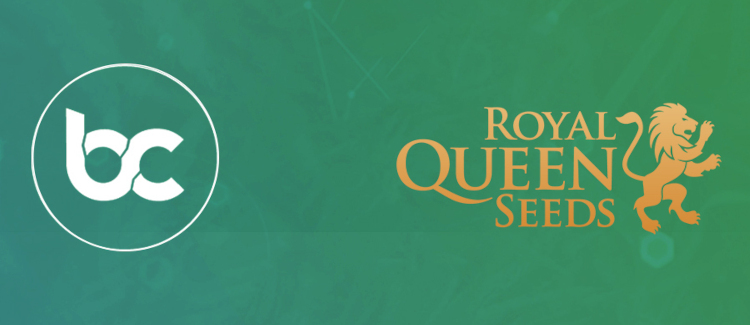 SHIPPING
Royal Queen Seeds send products all over Europe, along with Chile in South America! The list of nations they deliver to continues to grow. The company offers three shipping options:
Free Shipping
UPS Standard Shipping
UPS Access Point
Actual delivery times vary depending on the region they are sending to, but they provide a clear estimation on their website.
The company also offer two packaging options:
Standard packaging: these plain old cardboard boxes are discrete and low-key. They only display the name and address, with no decorative touches that indicate the contents of the packaging.
Stealth packaging: this option brings discretion to another level. The team will place your seed inside a realistic DVD case which they wrap, heat seal, and place within a covert cardboard box.
CUSTOMER SERVICE
Customer service is a top priority for the Royal Queen Seeds team. It is a cornerstone of their reputation. The company strives to answer every question and query regarding their products and individual orders. In the process, they've developed a dedicated team to offer customers via a support email address. Royal Queen Seeds' Trustpilot page also details how their customers rate their customer service. With RQS boasting a 4.7 star rating, it appears most are very happy with it.
ROYAL QUEEN SEEDS BLOG
Royal Queen Seeds have set themselves apart from many other seedbanks with the educational material they regularly publish. Their blog—written by growers, for growers—features a massive archive of valuable information to assist growers through the entire cultivation process.
Their library of info features five main categories:
Most Recent: current and up-to-date information regarding the latest growing techniques, tools, and gadgets.
Cannabis Blog: cannabis science, microdosing, recipes, accessories, legalization, and coffeeshop guides.
Cannabis Strains: find out everything you need to know about a specific strain, from cannabinoid content and terpene profiles to flowering time and yield.
Growing cannabis: learn every skill you need to raise cannabis from seed to harvest. Learn organic growing techniques, how to diagnose and treat deficiencies, companion planting, cloning, and hydroponics.
Medical Marijuana: CBD, THC, cannabinoid science, the endocannabinoid system, recent research, and bioavailability.
SOCIAL MEDIA
One glance at any Royal Queen Seeds social media platform reveals a thriving and tight community. The company uses their accounts to post tips, techniques, offers, company updates, and beautiful growing pictures. You can find them on:
WHAT'S ON THE HORIZON FOR ROYAL QUEEN SEEDS?
Royal Queen Seeds have come and a long way and—according to them—still have a long way to go. They have set huge goals and will work to cement their name into the cannabis industry for decades to come.
The company intends to develop a dedicated research and development branch to take their breeding process and genetics to the next level and will continue to create new cannabis strains that exist nowhere else. Fuelled by the desire to become one of the leading producers of cannabis seeds, they've invested heavily in the skills and equipment necessary to accomplish their goal.
Royal Queen Seeds are also currently expanding their already-large "More RQS" range, with the addition of more organic growing products hitting the shelves soon.
As an honourable mention, Royal Queen Seeds can often be found at most European (and some worldwide) cannabis festivals and conventions. A great example is Spannabis in Barcelona, where they show up year-on-year to mingle with fans and show their latest creation to the weed world.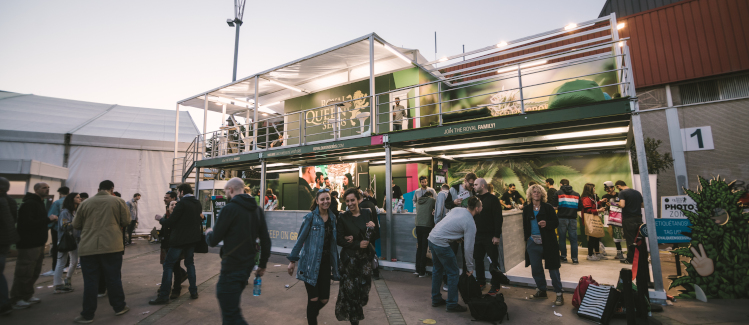 CONCLUSION: IS ROYAL QUEEN SEEDS LEGIT?
Royal Queen Seeds has ridden an impressive wave. Since it was just those hobbyists, they have shown what is possible within the cannabis industry.
Along with a vast selection and strong presence, Royal Queen Seeds has a dedicated and satisfied customer base. Their immense number of positive reviews regarding genetics, customer service, and other products prove that they offer a tip-top service. The company has also proven they offer some of the best cannabis genetics within Europe, confirmed by many prestigious awards. The business also clearly has cannabis in their heart, publishing free information to help growers learn, achieve, and succeed. There is no doubt they are one of the most legit and trustworthy seedbanks in Europe.
From their humble beginnings to their successful online and real-world business, Royal Queen Seeds continually goes from strength to strength.
---