Cbd blueberry sauce recipe
---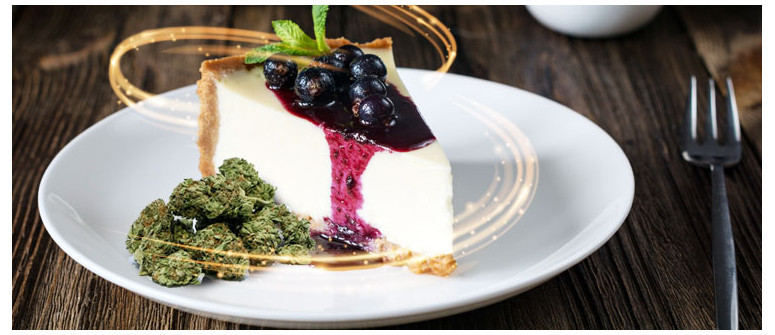 There are hundreds of ways to dose CBD, from vaping to tinctures. However, creating CBD Blueberry Sauce is probably the tastiest way to administer the cannabinoid.
CBD, or cannabidiol, is becoming an extremely popular cannabis-derived health product. As a safe, natural, and non-psychoactive cannabinoid, CBD is truly bringing cannabis into the mainstream.
With various studies having documented impressive neuroprotective, anti-inflammatory, and even anticonvulsant effects, it is mostly known to induce a relaxing state that is capable of easing stress and anxiety,
As innovation and creativity within the cannabis industry continue to exponentially increase, so do the many different ways to use CBD. Everything from vapes, oils, and whole flowers are available to users. However, some people prefer to keep things culinary.
CBD can be added to a vast array of different dishes, making it easy to consume throughout the day. Also, taking a bite of something is a much more discreet method than vaping, and far more healthy than lighting up the end of a joint. It's also a superb option for those who aren't a fan of the tastes of raw oils and extracts.
The main ingredient in our recipe is CBD oil. If do not have any means of purchasing any, don't worry, it's actually pretty easy to make your own.
MAKING YOUR OWN CBD BLUEBERRY SAUCE
CBD is indeed healthy, but adding it to an antioxidant-rich blueberry sauce brings its health benefits to new levels. As well as being delicious, CBD blueberry sauce has many different uses. It can be eaten straight as a tasty and medicated snack, or it can be applied to salads, smoothies, desserts, and even cocktails.
INGREDIENTS:
500g fresh blueberries
¼ cup honey
2 tablespoons CBD oil
½ cup orange juice
2 tablespoons cornstarch
1 pinch salt
HARDWARE:
Saucepan
Wooden spoon
Mixing bowl
PREPARATIONS:
First of all, mix the blueberries, honey, salt, and CBD oil in a saucepan over medium-low heat.
Next, add the cornstarch and orange juice into a seperate bowl and mix together. Once combined, add them to the saucepan.
Stir the mixture for 10 minutes until it's thick enough to coat the mixing spoon.
Enjoy!
---