Interview with Fast Buds
---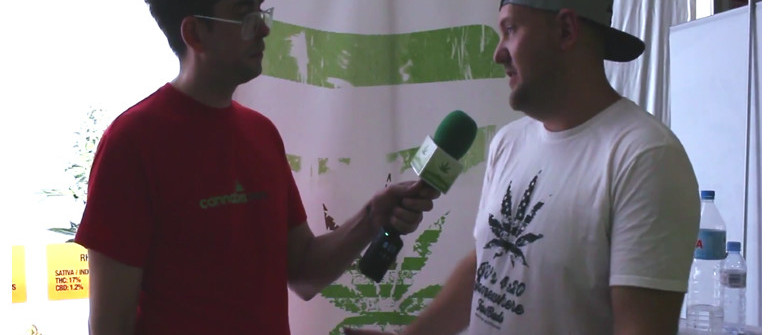 Fast Buds is a cannabis seed company from California, but based in Barcelona. We asked them about their Pineapple Express and other automatics.
FastBuds is founded by a group of growers from the US who decided to move to Europe in 2010 and start a seed company. The name says it all; they produce great autoflowering strains that give fast results.
As they are a relatively young company, it is great to see that these guys are doing really well and are loved both in Europe and across the pond. We know them mostly from their Pineapple Express and their Gorilla Glue, so we decided it was time to look up Stan from FastBuds and ask what else they have going on.
Renzo: I'm here with Stan from FastBuds. How are you doing man? Thanks for having me. You guys are relatively new to the scene but growing very viral in the last few years. Maybe you can introduce your brand and your genetics a bit to us and for the people visiting our site?
Stan: Ok sure. We are a young company like you said, but we're growing fast and are trying to do the best we can. The philosophy and the concept of our company is actually really easy. We are trying to look for trending strains from California and all over the United States, and then try to make them into autoflowering strains.
We've got some really good results and I think some of our autos are now one of the best in the world. We try to have a good strategy with the attention we give to our customers to keep them happy. And we have about 99% germination rate, so you can see we do our best. We currently have 19 strains in our catalogue.
There are the famous ones like Girl Scout Cookies autoflowering, Gorilla Glue, Tangie'matic and Green Crack. These are our stars and they are pretty known in the world now and there are a lot of people asking for our strains.
And at the moment we are also working on a CBD strain. So that's it, that's our company. We still have our growers in California, but the company is based in Barcelona. We are trying to distribute all over the world and have representatives in the US, in South America, in Europe and in Eastern Europe. So whatever you need, you can get FastBuds wherever you are.
Renzo: So all of your strains are autoflowering?
Stan: Yes, all of them.
Renzo: I remember in my early years as a grower even feminised seeds were rare and when autoflowering plants came everybody was saying how bad this was. And even though they became better in the last few years, some people still prefer feminised seeds or even regular seeds. So what's the reason behind your choice to only work with autoflowering genetics?
Stan: We started growing them around 2010 so it was something new and exciting. In California you can grow them even 4 times per year. In the green houses with the weather that we've got there, it's perfect. It was something interesting for us. With a feminised plant you have your mother-plant and you make seeds but with an autoflowering it's an adventure all the time.
Because we are working with the population of our seeds, so each year and each grow we have to choose the best father-plant for our next generation. And these selected fathers they are getting bigger, stronger and better. This was the trend and we saw it some years ago. We started working and things are really good now. And of course this is our philosophy. We are FastBuds, so we have fast buds.
Renzo: How fast is your bud? What is the fastest growing strain you have at the moment?
Stan: I think some of them, like Rhino Ryder, in 8 weeks, so this is really fast. And some of the latest strains we brought out you can harvest in 9 or 10 weeks, but these are much bigger. Rhino Ryder will only grow up to 60cm tall, while Gorilla Glue automatic or Tangie'matic can grow up to 120cm tall and that's really big for an autoflowering. You can then harvest around 350 grams per plant if you do it right with hydroponics and a big light.
Renzo: Are some of them also good for growing outdoors?
Stan: All of them grow good outdoors, it just depends on what you are looking for. They are automatics, so you don't have to wait until the lights will be switched in nature. So for example in Spain you can grow 2 times per season. You can put one in February, wait 2-3 months to harvest and then put another one. So in some cases even 3 times per season.
Renzo: Yes, that sounds like even 3 per season even. Great! And you have some CBD strains coming up as well?
Stan: Yes, in a couple of months we will introduce 2 new strains of FastBuds. I can't tell you the names now as it still a secret, but I am sure we did a good job there and they will become as famous as our Gorilla Glue, Girl Scout Cookies or Tangie'matic.
Renzo: Cool, I'm looking forward. I am happy that you guys are putting so much effort and work in the autoflowering strains and the community and I am very curious to see where it goes. 19 strains is already a great amount so I am curious to see what you will come up wit next. Thanks for having us Stan and good luck with the future of FastBuds. Check them out guys, FastBuds. Autoflowering power!
Stan: Cheers!
---