Can cbd oil help with weight loss?
---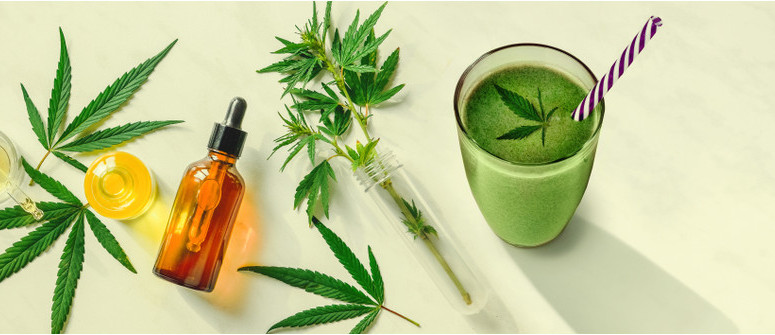 There's been a lot of talk about CBD, but is it snake oil or scientifically sound? We've taken a look at the most current research to explore how CBD oil works, and whether or not it could help with weight loss.
To understand how CBD can help with weight loss, it's helpful to understand what CBD is and how it interacts with our bodies. CBD—short for cannabidiol—is one of the prominent cannabinoids found in the leaves and flowers of the cannabis plant.
HOW DOES CBD OIL WORK?
CBD interacts with receptors of the body's endocannabinoid system (ECS). Unlike THC, which is a partial agonist of both the CB1 and CB2 receptor (to varying degrees), CBD's influence is more indirect. The cannabinoid is believed to work as an inverse agonist of CB2, and it has been shown to inhibit reuptake of the endocannabinoid anandamide by interfering with CB1 receptor activity. Still, despite not being an agonist of these receptors, CBD's influence is still significant.
CB1 receptors are located mainly in the nervous system and brain, while CB2 receptors exist mainly on immune cells, among other cell types.
WHAT EFFECT DOES CBD OIL HAVE ON WEIGHT LOSS?
Interestingly, when there is an increase in fatty tissue, there appears to be increased expression of CB1 receptors, leading scientists to suggest a link between CB1 receptors and weight gain.
But what's the science behind CBD and weight loss? Currently, there aren't as many studies as we'd like. However, what research is out there seems to support CBD's potential for helping people with metabolic disorders and weight issues.
DIET AND CBD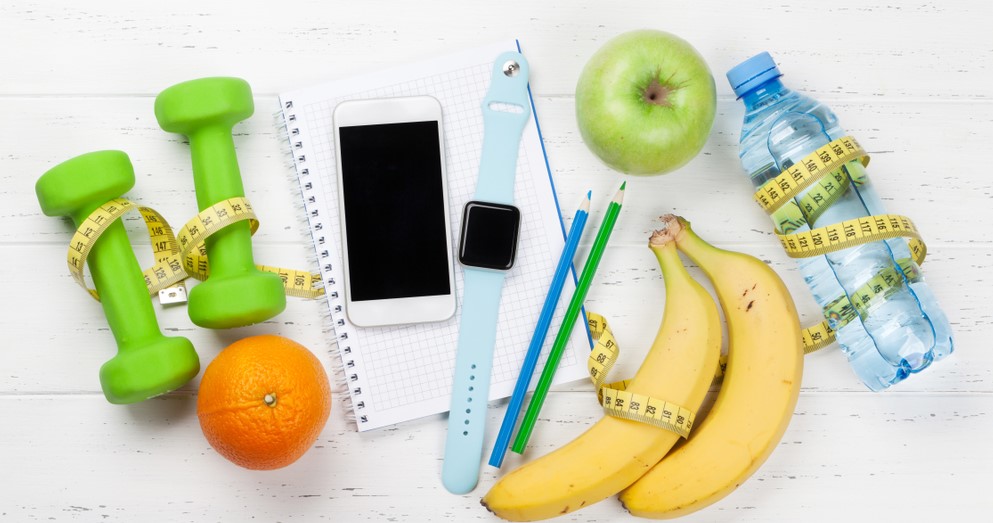 Jürg Gertsch, a prominent Swiss scientist who studies the consequences of modern food, published an article in the British Journal of Pharmacology. He found that when the human endocannabinoid system is out of balance, problems with glucose metabolism, intestinal function, and stress response can arise. Gertsch suggests that foods and other substances that interact with CB1 and CB2 receptors—including CBD oil—could help people regulate their weight.
METABOLIC SYNDROME
Metabolic syndrome is actually the medical diagnosis for a combination of obesity, hypertension, and diabetes that puts a person at a higher risk of contracting coronary heart disease, stroke, and other conditions. In a study on the potential use of cannabidiol in the therapy of metabolic syndrome, researchers posit that CBD oil could be useful when taken alongside existing treatments for weight loss.
WEIGHT LOSS FOR TYPE 1 & TYPE 2 DIABETES
Another study found that the influence of CBD on CB1 receptors may help treat metabolic disorders like obesity, type 2 diabetes, and dyslipidemia. The study explores the biology of plant cannabinoids and suggests that people with type 1 diabetes could benefit from introducing CBD into their diet.
COULD CBD OIL MAKE YOU GAIN WEIGHT?
So, CBD is the next miracle weight loss source, right? Not quite. Just like many plant-based therapies, CBD has a range of impacts on different individuals. In some cases, this includes increasing one's appetite. For example, a study on 117 children with epilepsy found the use of CBD oil to significantly increase appetite in about one third of the subjects.
A study on the cross-sectional use of CBD by 2,409 people found around 6–7% of users to experience an increase in hunger as a side effect. However, it's important to note that a lot more research is needed to understand the full effects of CBD, as they seem to vary based on genetics and administration method.
HOW TO ADD CBD OIL TO YOUR DIET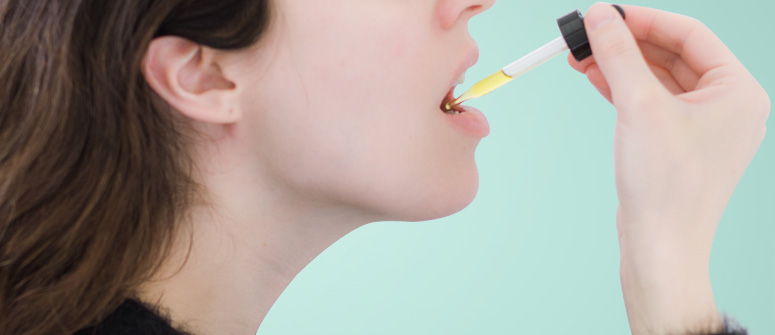 So, you've made it through the science, and now you're wondering how to add CBD oil to your diet. The good news is, this is a pretty simple process; you can experiment with CBD oils until you find the product and dose that works for you.
While many people take it sublingually (underneath the tongue), you can also incorporate CBD oil into your food to add a little bit of CBD magic to your favourite healthy dishes.
You can experiment with infusing CBD oil into your cooking oils and dressings too. Other great ways to enjoy CBD include adding CBD oil to tea, coffee, or hot chocolate.
CBD OIL COULD BE PART OF A BALANCED APPROACH TO WEIGHT LOSS
The thing to remember about using CBD oil to help with weight loss is that you can add all the CBD oil to a Big Mac you want, but it won't suddenly turn fast food into healthy food.
CBD oil isn't a magic potion that will fix any weight issue you have. Instead, allow it to be part of a balanced approach to weight loss and healthy living.
To refer back to a previously mentioned study, Gertsch illustrates how CBD oil could help the body return to a more balanced relationship with food—away from modern processes and towards natural produce.
So, if you're looking for an easy way to improve your energy, health, and body composition, CBD oil may well be worth a try—but you're in control of how well it works.
---