Terpene profile: valencene
---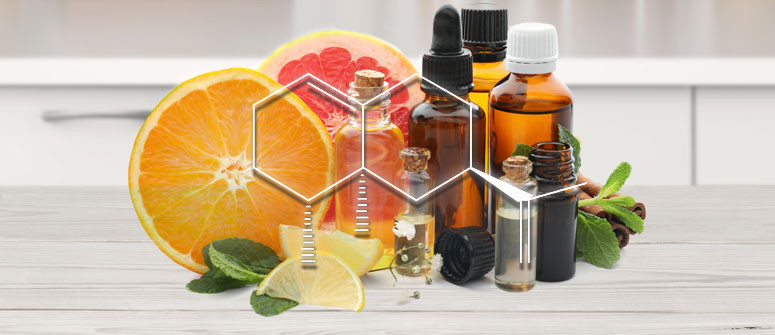 Valencene is a citrus-scented terpene named after its abundance within Valencia oranges. As well as providing some pungent aromas in certain cannabis strains, the molecule has been found to display several interesting medicinal properties.
One of the many terpenes found within cannabis flowers is valencene, a terpene that produces fantastic aromas of sweetness, citrus, orange, grapefruit, tangerine, herbs, and wood. In addition to providing such sensory delights, valencene is effective at repelling pests such as ticks and mosquitoes. This vibrant terpene gets its name from Valencia oranges, one of its main sources.
WHAT ARE THE EFFECTS AND POSSIBLE MEDICAL BENEFITS OF VALENCENE?
Valencene is yet another terpene that has demonstrated interesting potential in the field of medicine. The molecule has been shown to possess anti-inflammatory properties and anti-allergic activity. It also has the potential to combat sun damage to the skin and can improve the effectiveness of certain chemotherapy drugs.
THE SCIENCE BEHIND VALENCENE
A 2017 paper published within the journal Molecules documents a study that tested the effects of numerous terpenes found within the essential oil of Myrica rubra on the efficacy of the chemotherapy drug Doxorubicin.[1] The essential oil of this plant includes the terpenes caryophyllene, humulene, trans-nerolidol, and valencene. The terpenes tested in this study were found to improve the drug's efficacy in both sensitive and partly resistant cancer cell lines.
A 2016 paper published within the Journal of Natural Products reports on the skin-protecting properties of valencene.[2] UV rays from the sun can cause inflammation and pigment changes due to the depth of penetration of the skin. This can lead to skin wrinkling and melanogenesis via calcium ion channel activity. The researchers tested valencene melanoma cells and found that the terpene may have therapeutic effects on UV-induced photoaging.
A 2011 paper published within the journal Archives of Pharmacal Research discusses the anti-allergic activity of terpenes found within the rhizomes of the plant species Cyperus rotundus, including valencene.[3] It was found that these terpenes, with valencene displaying the highest inhibitory effects, exhibited anti-allergic effects in mice.
VALENCENE-RICH CANNABIS STRAINS
Valencene-rich strains are ideal for smokers who love an orange and citrus hit to the flowers they blaze. The terpene adds some serious tang to each smoke and is ideal in certain edibles and beverages where such flavors are desired. Here are a few strains that are high in this terpene.
Tangie: A sativa-dominant strain that is derived from parent strains Californian Orange and Skunk. Her medium THC content results in clear and subtle highs that are defined by focused and uplifting feelings. Her citrus and skunk aromas make her a delight to smoke.
Agent Orange: This strain strikes the perfect balance with 50% sativa genetics and 50% indica genetics, inducing a high that stones the body and ignites the mind with energy and motivation. This strain was produced from parent strains Jack's Cleaner, Orange Skunk, and Space Queen, a mix that results in massive flavors of sour lemon. Her high THC level makes the high instant and long-lasting.
ACDC: Valencene has graced this strain with some serious flavor, providing hints of citrus, sweetness, sugar, lemon, and orange. ACDC is high in CBD, with a THC content of between 2–6%, culminating in a medicinal and subtle high that is great for daytime use.
References
---
^ NCBI, The effects of selected sesquiterpenes from myrica rubra essential oil on the efficacy of doxorubicin in sensitive and resistant cancer cell lines, retrieved November-28-2018
Link
^ NCBI, Valencene from the rhizomes of cyperus rotundus inhibits skin photoaging-related ion channels and uv-induced melanogenesis in b16f10 melanoma cells., retrieved November-28-2018
Link
---