Terpene profile: ocimene
---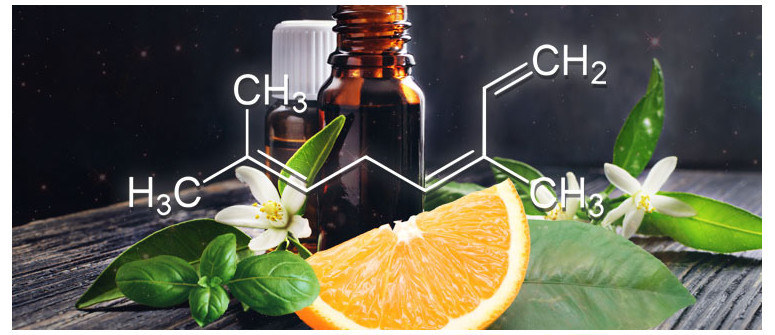 Ocimene is one of many terpenes produced within the trichomes of cannabis flowers. Ocimene has been studied somewhat in-depth, and has shown interesting results in the domains of inflammation and convulsions.
Ocimene is one of the many terpenes found in cannabis which is partly responsible for its sweet, herbal, earthy, and citrus scents and tastes. Ocimene is also found in other plant species such as orchids, oregano, tarragon, mint, basil, and mangoes. The terpene is found more abundantly within sativa-dominant cannabis strains and is associated with some of the effects linked with these varieties.
There's no doubt that cannabis is one of the most unique plant species that exists. Its psychoactive effects and diverse range of tastes and smells set it apart from every other plant. If not for its controversy, cannabis flowers would certainly occupy bouquets of flowers, adding serious aesthetic value and incredible zest.
Terpenes are volatile aromatic hydrocarbons produced within glands that occur on the flowers and leaves of cannabis plants known as trichomes. Plants produce these molecules as secondary metabolites to combat environmental threats such as insects. As humans, these chemicals are relatively harmless and offer sensory delights as well as several health benefits. They can also affect the psychoactive effects of certain cannabis strains by interacting with cannabinoids such as THC and CBD.
WHAT ARE THE EFFECTS AND POSSIBLE MEDICINAL BENEFITS OF OCIMENE?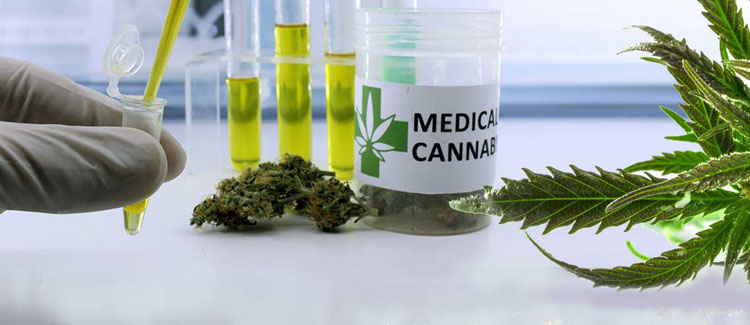 Terpenes seem to have one major theme in common; almost all of them exhibit some kind of therapeutic or medicinal effect. Ocimene is no exception, and has been investigated in the laboratory for its unique characteristics.
The terpene is reported to exhibit anti-inflammatory, anticonvulsant, antibacterial, and decongestant properties. The molecule may even contribute toward managing hypertension and type 2 diabetes.
THE SCIENCE BEHIND OCIMENE
If you've been smoking cannabis for a while, chances are you've realized certain strains make you cough violently upon inhalation, whereas others feel much more smooth. Of course, the cause of this could be the sheer volume of your bong bowl, or the quality of your weed, but terpenes may also play a role.
Ocimene is reported to act as a decongestant, and strains high in this terpene may leave you coughing much more than others. A 2016 paper published within the South African Journal of Botany discusses the effects of wild ginger, or Siphonochilus aethiopicus, as a traditional remedy for asthma, influenza, and sinus problems.[1] Preparations of this plant include hot infusions of the rhizomes and steaming of the rhizomes to inhale the vapor.
The essential oil of wild ginger was found to contain eucalyptol as the main constituent, followed by ocimene and alloocimene. The authors of the paper state that eucalyptol may be the key factor as a decongestant. The presence of ocimene as one of three abundant terpenes within the essential oil also indicates that it could play a role.
Ocimene has been studied for its anti-inflammatory action. Inflammation is part of the body's immune response, which involves white blood cells and the defensive chemicals they produce. Although inflammation is physiologically paramount and is part of the healing process, chronic inflammation may contribute to several common diseases such as cancer and Alzheimer's.
A 2014 paper published within the journal Natural Product Communications investigated the anti-inflammatory properties of citrus unshiu flower.[2] Researchers used gas chromatography-mass spectrometry to analyze the chemical constituents within the essential oils of the flower. Ocimene was found at a value of 5.6%, suggesting it may contribute toward the anti-inflammatory effects.
Ocimene is also heavily present within the essential oil of a plant that has been used traditionally as an antiepileptic remedy in Iranian folkloric medicine. A 2004 paper published with the Journal of Ethnopharmacology analyzed the essential oil of Artemisia dracunculus and found ocimene at levels of 20.6%, indicating possible anticonvulsant properties of the terpene.[3]
OCIMENE-RICH CANNABIS STRAINS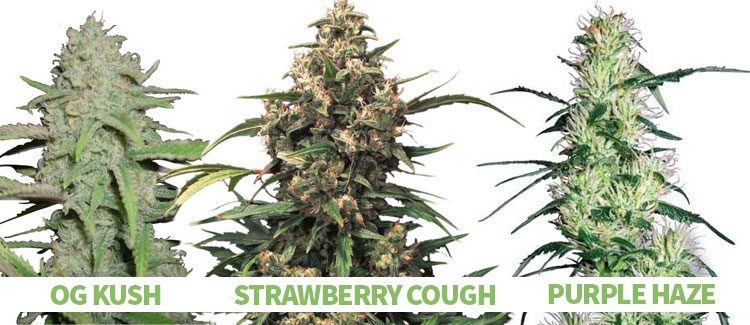 OG Kush: a strain loaded with THC at levels between 19–25%. This high from this strain is intense, euphoric, buzzy, and long-lasting. The flowers produce high concentrations of ocimene and offer flavors and scents of citrus, diesel, earth, pine, and spice. This indica-dominant strain is the result of parent cultivars Chem Dawg and Hindu Kush.
Strawberry Cough: a sativa-dominant variety with medium levels of THC that offers a mellow high with energetic and uplifted states. The flowers leave tastes of tropical fruits and strawberry upon the tongue when smoked or vaped.
Purple Haze: this award-winning sativa-dominant variety is the lovechild of strains Purple and Haze. She features high THC levels that contribute toward a creative and cerebral high. Her flowers produce a tropical, fresh, and sweet aroma.
References
---
^ Science Direct, Investigating volatile compounds in the vapour phase of (1) a hot water infusion of rhizomes, and of (2) rhizomes of Siphonochilus aethiopicus using head space solid phase microextraction and gas chromatography with time of flight mass spectrometry, retrieved November-16-2018
Link
^ NCBI, Chemical composition and anti-inflammation activity of essential oils from Citrus unshiu flower., retrieved November-16-2018
Link
---