Agent Orange
---
Genetics
Indica/sativa (50/50)
Parents
Jack's Cleaner
Orange Skunk
Smell & flavour
Sour
Lemon
Effect
Motivated
Strong
Energetic
Agent Orange: A Citrusy Sativa-Dominant Hybrid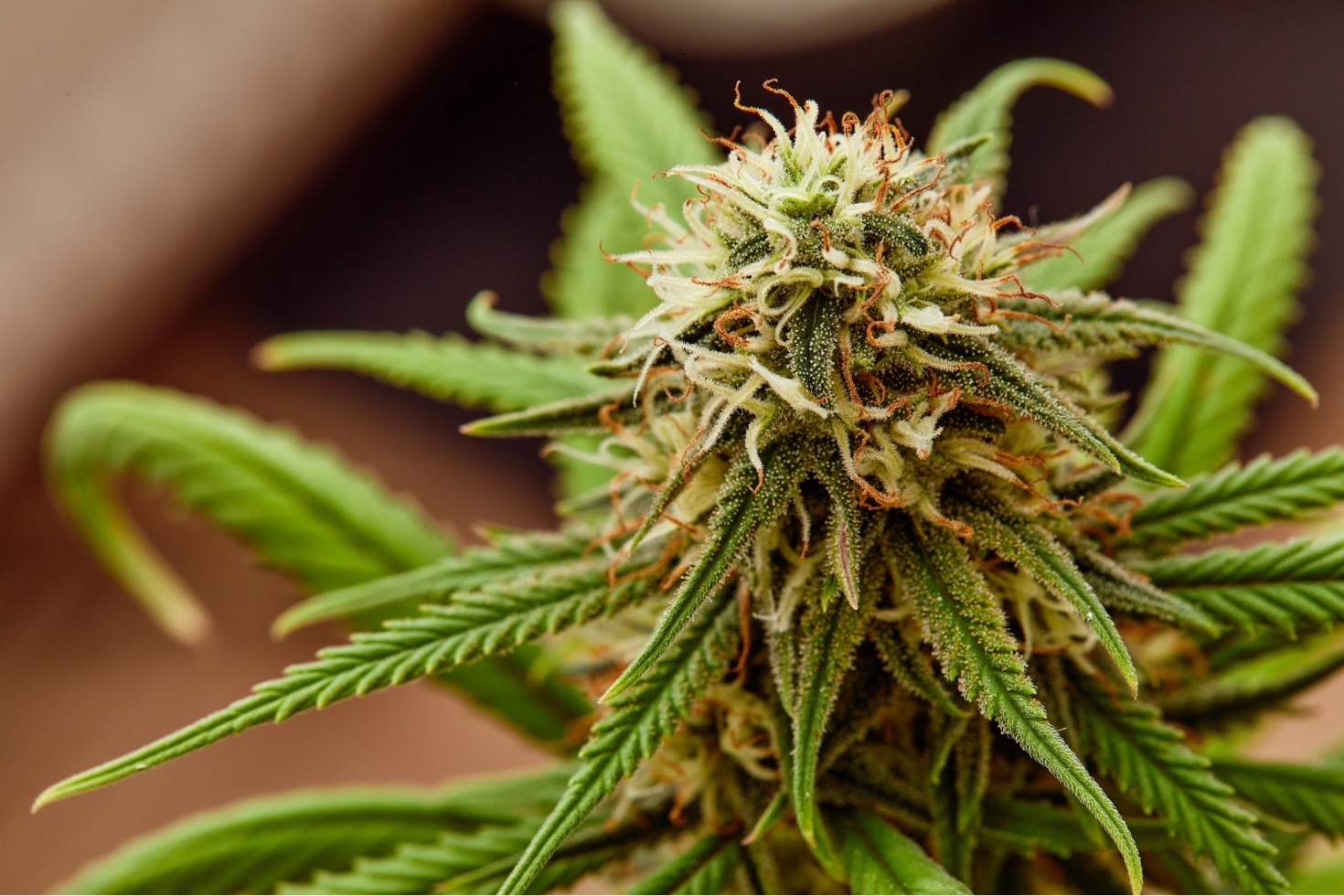 If you're looking for an uplifting sativa-dominant hybrid that's perfect for daytime use and social situations, look no further than Agent Orange—and no, we're not talking about the pesticide used in the Vietnam War! This popular strain is known for its invigorating citrus aroma, creative high, and mood-enhancing effects. Keep reading to learn all about Agent Orange and what makes it such a popular strain among rec users, medical marijuana patients, and growers.
Genetic Background of Agent Orange: Cali Origins
Agent Orange is a sativa-dominant hybrid bred by MzJill and TGA Subcool in California. It is a cross between Orange Velvet, a strain bred by MzJill herself, and Jack The Ripper, a Haze hybrid bred by TGA. On her website, MzJill confesses that Agent Orange is named in honour of her father, an Army Green Beret who fell victim to Agent Orange in Vietnam: "With this unique name, I am hoping to bring awareness to those that were affected by the chemical. Honoring all military men and women".
Agent Orange has become a very popular strain among both recreational users and medical cannabis patients. Plus, her genetics have also been used to create other popular hybrids, including Orange Zkittlez and Orange Diesel. In 2012 and 2013, Agent Orange won 3rd place in the Sativa category at the IC 420 Growers Cup.
Jack The Ripper
Jack The Ripper is a Haze hybrid that has gained a lot of attention. It is known for producing extremely potent and resinous flowers, which has made it a favourite among many cannabis enthusiasts. The strain is the flagship of TGA Subcool (now known as "The Dank"), a US seed bank that is renowned for its high-quality cannabis strains.
Orange Velvet
Orange Velvet is a sativa-dominant hybrid also bred by MzJill. This strain may not be the most potent on the market, but its delicious creamy orange aroma, reminiscent of Orange Dreamsicle desserts, makes it a popular choice among cannabis enthusiasts. The fact that it produces a light euphoric lift that's great for boosting creativity is the icing on the cake!
Aroma and Flavour of Agent Orange: You Want Citrus, You Got It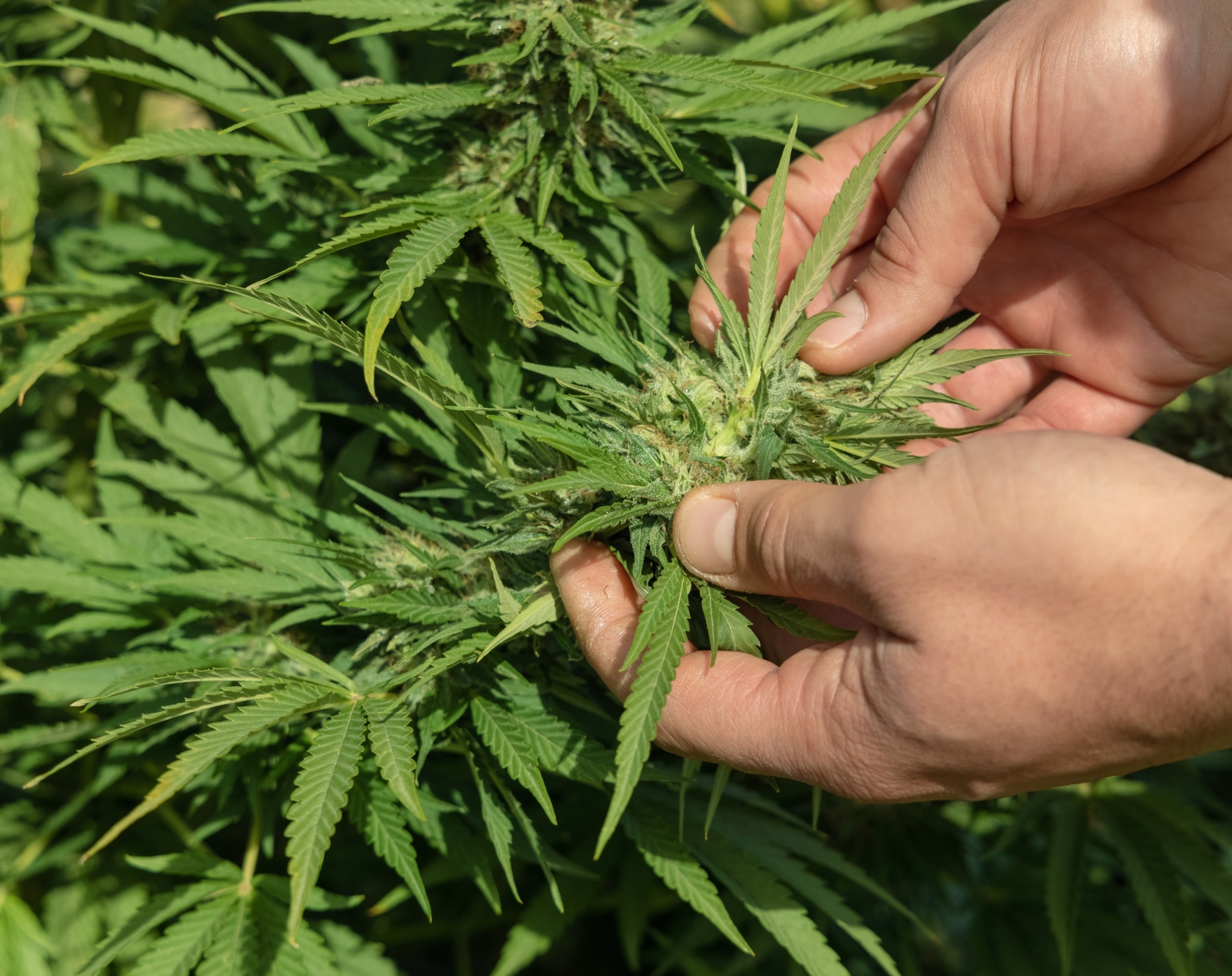 Aside from its more ominous implications, the name "Agent Orange" describes the invigorating citrusy aroma exhibited by this strain. One whiff immediately evokes the scent of freshly cut oranges or sweet orange juice. The flavour profile of Agent Orange is just as bright and refreshing, and is largely thanks to three main terpenes: myrcene, terpinolene, and caryophyllene.
Potency and Effects of Agent Orange: Uplifting Highs
Agent Orange typically boasts around 17% THC, with trace amounts of CBG. Its unique concentrations of cannabinoids and terpenes combine to produce an uplifting euphoria. Agent Orange's effects are perhaps best described as cerebral and mood-boosting. Users who have had the pleasure of trying Agent Orange typically report feeling:
Uplifted
Happy
Energetic
Creative
Focused
Recreational Uses
Agent Orange has gained popularity for its ability to boost mood and energy levels, making it a viable choice for those who enjoy starting their day with an uplifting smoke. In addition to solo use, this versatile strain is great for social occasions such as parties and other gatherings. Its ability to induce an uplifting and euphoric high has made it a popular smoke to pass around, where its effects tend to loosen inhibitions and spark up great conversations.
In addition to being a great social strain, Agent Orange is also revered for its creative effects. Sparking creative thought and energy, Agent Orange may be a very attractive strain for musicians, visual artists, writers, or other creatives who like to use cannabis for inspiration and motivation.
Medical Uses
In the context of medical marijuana, Agent Orange is perhaps most appreciated for its potential to boost the mood. Additionally, some patients may find that it helps to relieve mild physical discomfort. Agent Orange is a versatile option for medical marijuana patients who need to use cannabis during the day, without getting super groggy or feeling incapacitated.
Side Effects
As a high-THC strain with primarily uplifting terpenes, Agent Orange can produce side effects such as dry mouth and dry/red eyes, and paranoia and anxiety. Despite featuring a relatively moderate THC concentration, it's still advised to proceed with caution when first enjoying this strain, in order to see how you get on with it.
Growing Agent Orange: Tall, Productive Specimens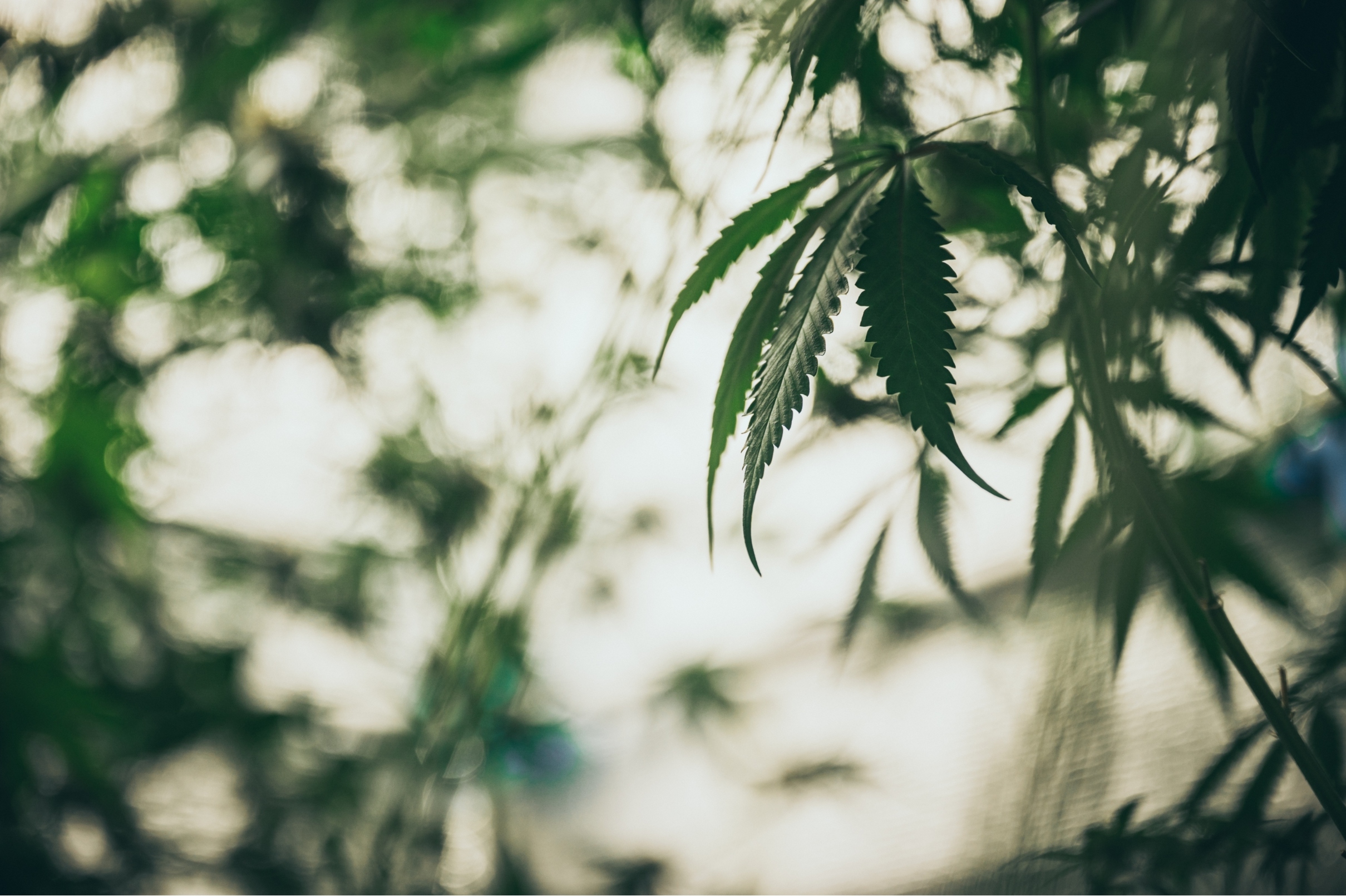 There is little specific grow information available about the original Agent Orange by MzJill and TGA Subcool. However, it is believed to be a medium-difficulty strain that's best grown by someone with at least a few harvests under their belt.
Indoor Growing Tips
Its genetics suggest that Agent Orange can grow relatively tall, meaning indoor growers may need to take some precautions to manage its height. Like most sativas, Agent Orange prefers strong grow lights, warm temperatures, and only moderate humidity. It flowers in 8–10 weeks and produces moderate to large yields.
Outdoor Growing Tips
As these plants grow fairly tall outdoors, they're best cultivated by those with plenty of space and sunlight. She is typically harvest-ready in late September or early October, where she churns out above-average yields.
Should You Try Agent Orange?
If you're looking for a strain that's perfect for daytime use, social situations, and creative endeavours, Agent Orange is definitely worth a try. Its bright citrus aroma and flavour, combined with its uplifting effects, make it a popular choice for cannabis enthusiasts all over the world.
For Growers
Agent Orange is an attractive strain for moderately experienced growers looking for a new strain to brighten up their garden. The fact that Agent Orange is fairly hard to find outside of a US dispensary only adds to the charm of growing this strain at home.
For Recreational Users
Agent Orange appeals to recreational users who like uplifting, energetic, and creative effects. Whether you're an artist who likes to use cannabis to get inspired or you simply want a fun, social strain to light up with friends, Agent Orange is sure to please. Thanks to its potent concentrations of cannabinoids and terpenes, Agent Orange is sure to put a smile on your face and inject you with a positive attitude, all the while filling the air with her sweet citrus aroma.
For Medical Users
Medical cannabis patients may find Agent Orange useful due to its potential to uplift mood and potentially address symptoms of depression, anxiety, and stress. Additionally, patients may find that it helps to relieve mild physical discomfort.
Agent Orange: An Uplifting, Bold Citrus Sativa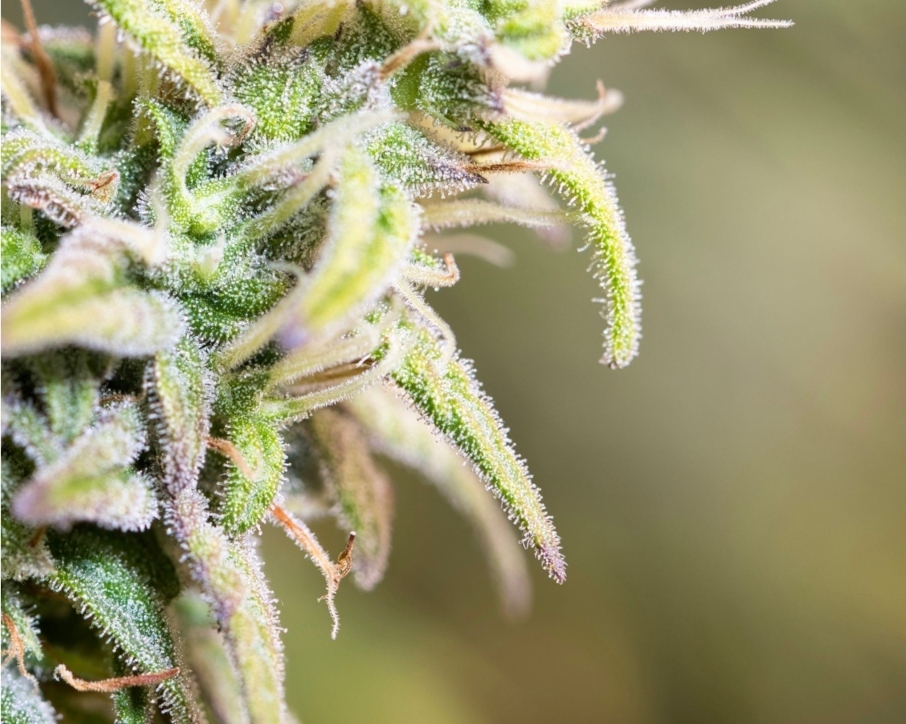 Try Agent Orange today and experience its invigorating citrus aroma and mood-enhancing effects for yourself. Whether you're looking to boost your creativity or simply enjoy a delicious and uplifting smoke, Agent Orange is the perfect strain for you. So grab some buds, pack your bowl, and enjoy this bright and refreshing cultivar!
Agent Orange Strain: FAQ
Q: What is the THC content of the Agent Orange strain?
A: Agent Orange is a potent cannabis strain containing roughly 17% THC and trace amounts of CBG and other cannabinoids.
Q: Is Agent Orange sativa or indica?
A: Agent Orange is a sativa-dominant hybrid originally created by crossing Jack The Ripper and Velvet Orange.
Q: What are the flavour and effects of Agent Orange?
A: Agent Orange has bold, sweet citrus aromas and flavours reminiscent of freshly cut oranges. Its effects are uplifting, energetic, and social, inspiring conversation and creativity.
Q: What are the origins of the Agent Orange strain?
A: Agent Orange was created by MzJill and TGA Subcool in Southern California.
Grow your own Agent Orange
Grow difficulty

Medium

Flowering type

Photoperiod

Flowering time

8-10 weeks

Harvest time (outdoor)

October
Yield (indoor)

Large

Yield (outdoor)

Large

Height (indoor)

Tall

Height (outdoor)

Tall
---
Breeder / Seed Bank(s)
No reviews yet, be the first!