The ultimate guide to rolling papers
---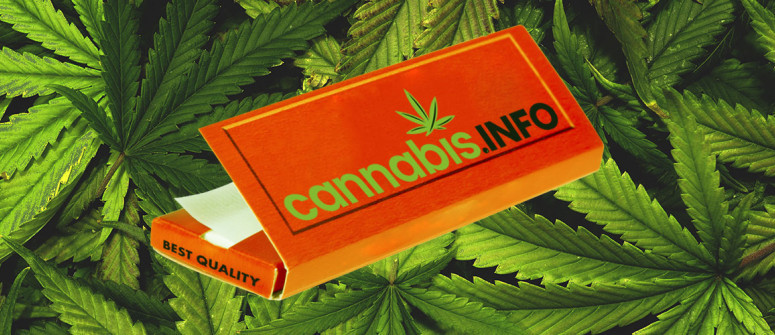 Wondering which rolling papers to buy for your next weed smoke session? Let's have a quick look at the most popular papers on the market.
Ever walked into a smoke shop and asked for papers? The clerk behind the counter likely pulled out a huge display complete with every kind of paper you could possibly imagine.
From regular cigarette rolling papers to King's and Spools, smoke shops and gas stations usually carry a huge line of papers. So, how can you decide which to choose?
To help you make up your mind, here are some of the most common rolling papers currently on the market. Note that the exact sizes of these papers will vary slightly between manufacturers.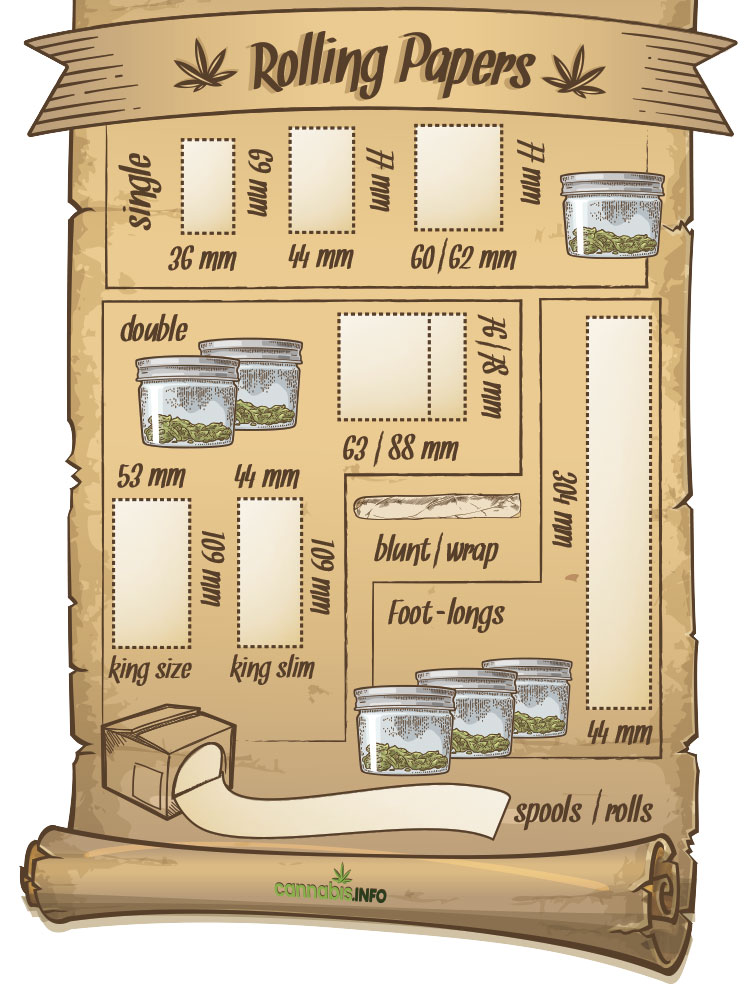 SINGLES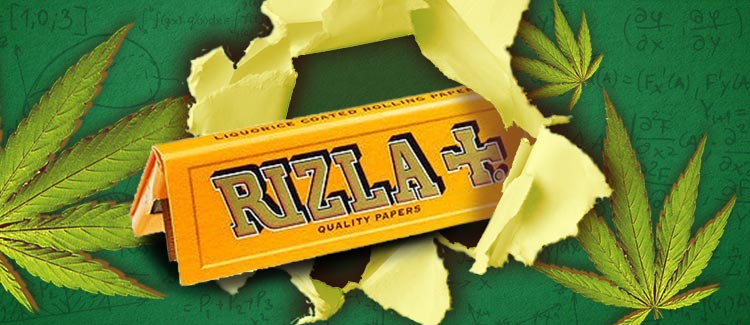 Single's are arguably the most common size of rolling paper found at gas stations and kiosks. The average size for Singles is around 36 x 69mm and they're usually available in packs of 50. Although they are usually used to roll cigarettes, they are actually a little shorter than a regular cigarette (77-84mm). Nonetheless, these papers are great for a solo smoke.
1 ¼s
These papers usually measure around 44 x 77mm and are similar in length to a regular cigarette. Hence, they're still relatively popular among cigarette smokers but are also more popular among cannabis users than regular Singles.
Being slightly wider, these papers allow you to get that iconic "cone shape" when rolling. Plus, they obviously pack a lot more substance, making them ideal for sharing between 2 or 3 people.
1 ½s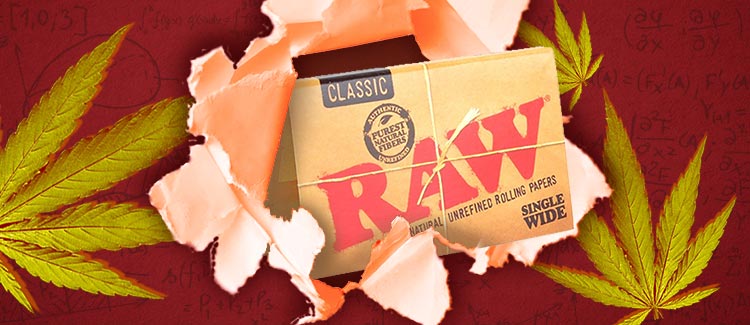 These papers are roughly the same length as 1 ¼s but are slightly wider (roughly 60-62mm). This ultimately allows you to roller thicker joints that pack more punch. Some users also find that, due to the extra width, these papers are slightly easier to roll with. Given their size, 1 ½s are great for sharing in small groups of 2 to 3 people.
DOUBLE'S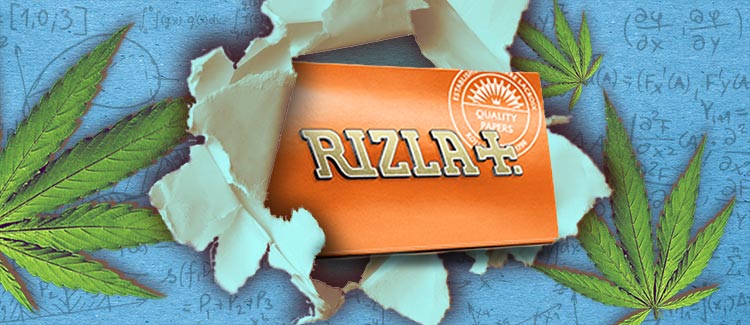 As the name suggests, these papers are designed to pack double the capacity of Single papers. They usually measure around 76-78mm in length (similar to 1 ¼s) and 63-88mm in width. The idea behind this design was to allow users to roll with double the contents of a regular joint.
Unfortunately, the idea never really took off; instead, many users find they just end up with a joint that has way too much paper than necessary. Hence, Double's are probably the least popular type of rolling paper.
KING SIZE AND KING SLIMS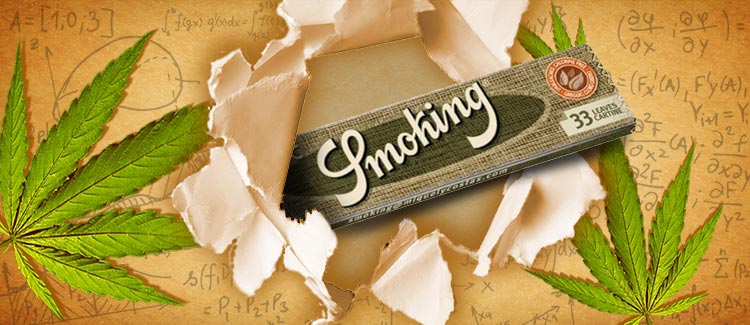 These papers are usually the largest pre-cut papers you'll find at a smoke shop, kiosk, or gas station. They usually measure roughly 53 x 109mm, although some brands will fall slightly above or below that. This makes them ideal for rolling long joints with that iconic cone shape that can easily cater for groups of around 3-5 people.
These papers are also available as King Slims which, as the name suggests, are slightly narrower (usually around 44mm). While some users may find King Slims slightly harder to roll with, some prefer them as they end up with less paper covering the outside of their joint.
FOOT-LONGS
These papers aren't very popular, seeing as they're nearly impossible to roll by a single person. As the name suggests, these papers are a full foot (304mm) long.
Some of the brands producing these papers have designed special foot-long rolling machines to accompany these papers. If you manage to roll one of these, however, be sure to invite plenty of mates around and stock up the fridge.
SPOOLS AND ROLLS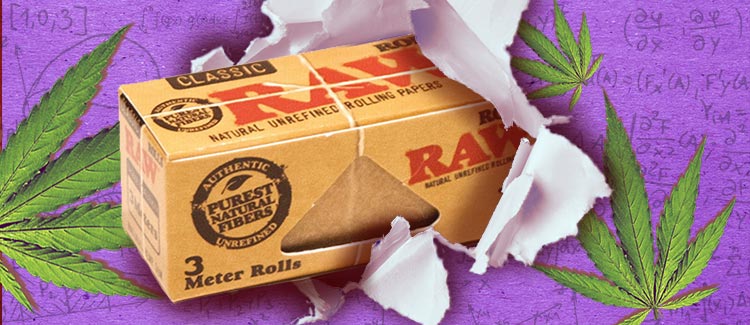 Spools and rolls come in a roll similar to aluminum foil or cling wrap. They're usually around 44mm wide (like regular 1 ¼s) and come on spools of approximately 4m. These papers usually come in a cardboard packaging complete with a tear edge, allowing you to cut or tear the paper at the length you want.
Many smokers love these papers as they allow them to roll custom size joints for any occasion.
CELLULOSE PAPERS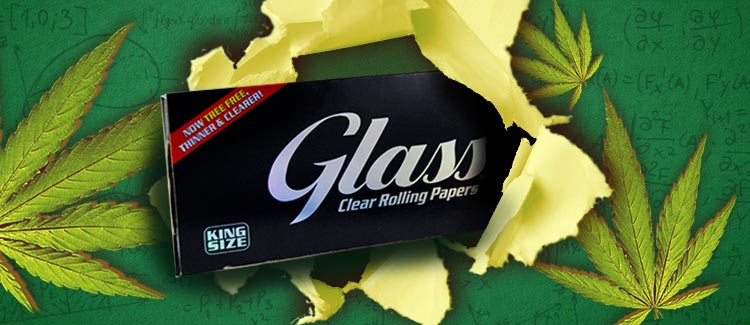 Cellulose rolling papers come in a variety of sizes including most of those discussed above. They are made from clear, pure cellulose and are marketed as offering a pure smoking experience seeing as the cellulose doesn't interfere with the taste of what you're smoking.
Some users may struggle to roll with these papers and instead opt for pre-rolled versions (similar to cones) or use a rolling machine.
OTHER TYPES OF ROLLING PAPERS
Apart from these standard paper types we discussed above, there are plenty more out there. Some popular options for cannabis users include blunt or cigar wraps, which resemble the outside leaf of a cigar. They usually come in a variety of flavors and allow you to roll big, fat blunts that burn slow and can cater for over 5 people.
Some rolling paper manufacturers also produce cones or pre-rolls (made of a variety of paper or wrap types)which you simply need to fill with your preferred smoking substance.
---