What is the difference between Joints, Blunts, and Spliffs?
---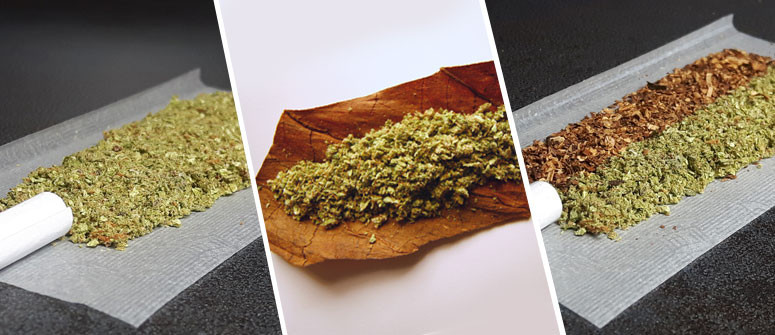 Last updated Published
There's more than one way to smoke your favorite herb. While bongs, pipes, and other extravagant rigs are congenial in their own right, plenty of cannabis lovers still cherish the art of rolling their ganja.
From joints to spliffs to blunts, all three varieties of rolled marijuana offer a convenient way to medicate. And thanks to the distinct features that they each boast, cannabis consumers can even customize their high, and in return, relish a unique smoking experience that's unlike anything from a piece of glass.
For those who are new to blunts, spliffs, and joints, trying to tell them apart can get confusing. So what really differentiates the three primary types of rolled cannabis?
JOINTS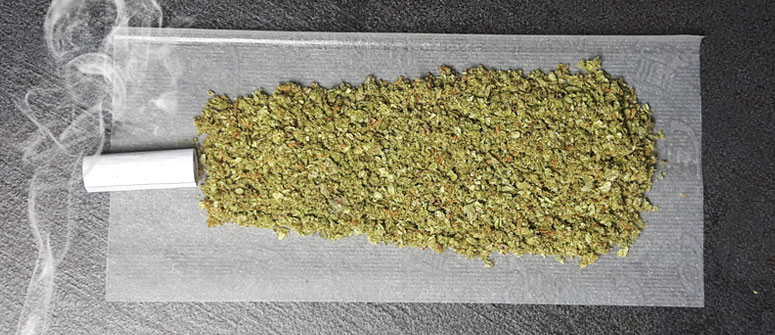 Joints are rolled with just pure marijuana. When it comes to maintaining the original aromas and flavors of cannabis, joints do the best job.
That's because they hold contain weed and are traditionally rolled using papers made of materials like hemp, rice, flax, and wood pulp, although it's not uncommon to find artificially flavored ones too.
With that being said, joints are perfect for consumers who prefer a pure cannabis experience rather than having substances like tobacco interfere.
Another plus with joints is that they don't require you to sacrifice too much bud as their papers are generally small. That can also be a downside for many smokers as some smaller papers burn faster than others. On the other hand, it makes them great for quick social tokes or solo sessions.
Be aware that not everywhere the term "joint" only refers to joints with just weed. In the Netherlands and the rest of Europe for example, the term is usually used for basically anything rolled. With just weed, or mixed with tobacco.
SPLIFFS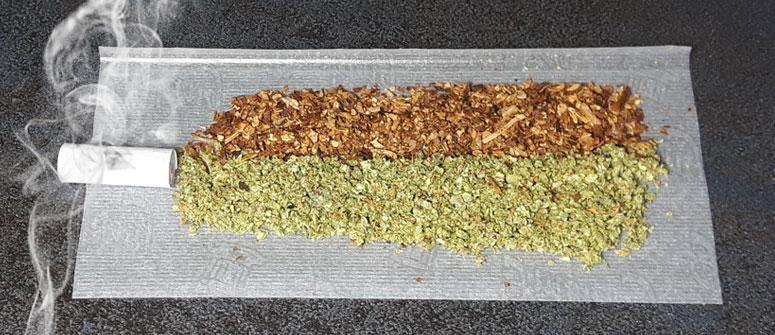 On the outside, a spliff might look like a joint. But on the inside, there's one primary component that differs, tobacco.
A spliff is similar to a joint in that it's rolled using the same type of papers, which again, burn relatively fast and are made of rice, flax, hemp, and wood pulp.
But when it comes to the high, spliffs usually offer a more energetic and stimulating buzz due to nicotine content. During the day, some people can puff on a spliffs as much as they want without losing any momentum whatsoever.
Of course this matters on the type and amount of weed used. If you're planning roll a spliff with a good amount of strong indica and just a bit of tobacco first thing in the morning, make sure you don't have a full agenda packed with social activities that day.
BLUNTS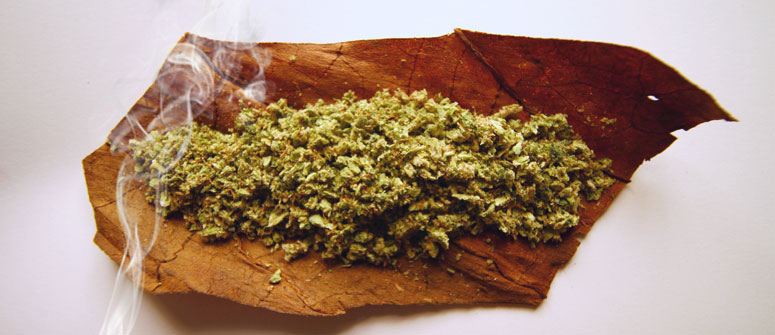 Blunts, aka Snoop Dogg's number one vice, are nothing like joints and spliffs, other than the fact that there's weed involved, of course.
Rather than using rolling papers, blunts call for tobacco paper instead. Due to the interaction between cannabis and tobacco, blunts have a reputation for being heavy hitters.
The tobacco paper used to make blunts is generally taken from a cigar and is usually bigger than rolling papers. Therefore, a greater deal of ganja is required, but that's not necessarily a bad thing though.
Because tobacco paper also burns a lot slower than rolling papers, it usually makes for a more extended smoke sesh along with a longer-lasting high.
It takes a set of powerful lungs and a high tolerance to handle a blunt on your own without getting too baked, but when you spark a blunt with a couple of your buddies, everyone gets to enjoy an excellent buzz.
---