7 reasons to smoke your weed pure
---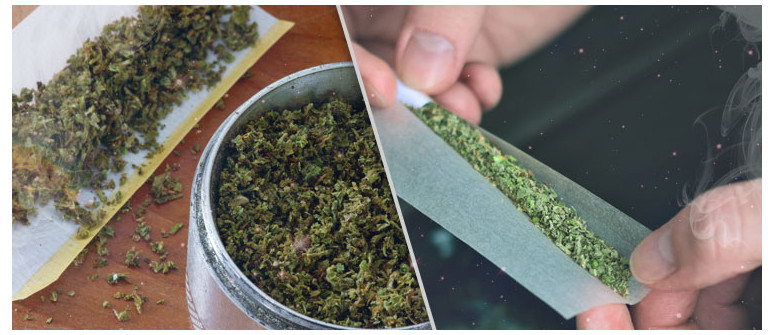 Mixing weed with tobacco is pretty common in many places around the world. Here are 7 reasons why to stop mixing your herb with tobacco.
Mixing cannabis with tobacco is really common across Europe and in many other parts of the world, like Australia. However, offer an American a "spliff" and they'll likely ban you from the smoker's circle, and for good reason. Here are 7 reasons why you should start smoking weed pure:
1. WHO WANTS TO SMOKE TOBACCO?
Everyone knows the dangers of smoking tobacco. From causing lung cancer and gangrene to sexual impotence, you don't have do a whole lot of research to find more than enough reasons to give tobacco the boot.
If you're not a cigarette smoker, there's really no viable reason to mix tobacco with your weed. And even if you smoke cigarettes, we recommend smoking the two separately to enjoy each substance on its own merit.
2. YOU GET A BETTER TASTING SMOKE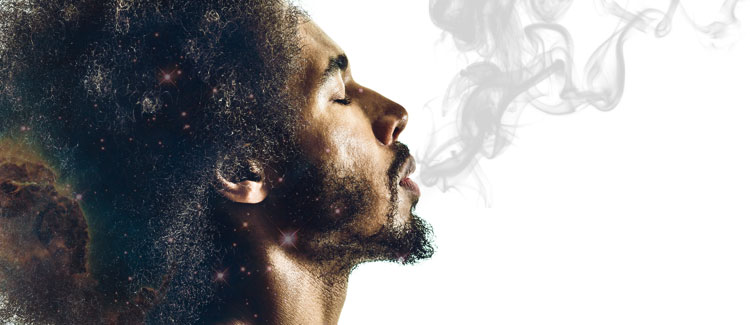 We're not going to argue that tobacco doesn't taste good. After all, millions of dollars are spent on high-quality tobacco products like pipe tobacco and cigars, which are renowned and loved for their intense flavours.
Instead, we're going to argue that weed tastes better. And, if you're reading this, you probably agree. So, why bother mixing your delicious herb with tobacco? After all, you wouldn't waste a top-shelf whiskey by mixing it with coke, right?
If you want to really enjoy the unique flavours of your weed, it's high time to start smoking it on its own. Different strains boast vastly different aromas and flavours which you'll only really appreciate by enjoying them on their own.
3. TOBACCO RUINS THE EFFECT OF CANNABIS
Tobacco narrows your blood vessels.[1] Hence, some users argue that mixing tobacco with weed leaves you feeling lethargic, tired, and slightly "couchlocked." If you you've noticed these effects, consider removing the tobacco for your joint/bowl and see how you feel.
4. YOU'LL SAVE SOME CASH
In order to mix your weed with tobacco you need, well, tobacco. That usually involves buying a pouch of rolling tobacco or a pack of cigarettes, which are constantly getting more expensive.
Obviously, the price of tobacco/cigarettes varies greatly depending on where you live. And while we're not trying to to argue that weed is cheaper than tobacco, we guarantee you'll save some cash by cutting the tobacco from your joints and bowls.
5. TOBACCO IS ADDICTIVE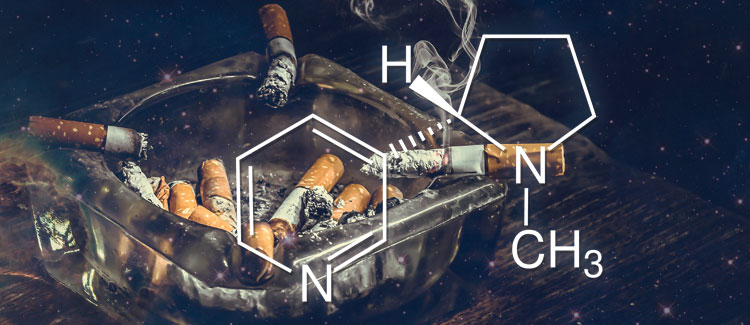 We all know that nicotine is one of the most addictive substances in the world.[2] Cannabis, on the other hand, is constantly mentioned as far less addictive.[3] Obviously that doesn't mean that cannabis is completely non-addictive, but it carries an incredible much lower risk of addiction than tobacco.
Hence, if addiction is something you're worried about, we recommend cutting the tobacco out of your joints and bongs.
6. CANNABIS SMOKE SEEMS TO BE LESS HARMFUL THAN TOBACCO SMOKE
When it comes to smoking, there's one very important thing to remember; inhaling smoke, of any kind, is damaging to the lungs. This boils down to the science behind combustion.
Combustion breaks down the chemical bonds in compounds, creating what scientists refer to as "free radicals." These free radicals are essentially loose compounds which can combine with one another to create a whole spectrum of highly toxic substances.
Hence, it's important to remember that both tobacco and cannabis smoke are damaging. After all, this is why vaporizers have become so popular.
However, cannabis smoke doesn't seem to be as toxic as cigarette smoke. Exactly how toxic it is isn't clear, but a variety of studies challenge the idea that cannabis smoke is as damaging as that from tobacco.
For example, one study published in 2015 failed to find a strong correlation between smoking a joint per day for up to 20 years and with decreased lung function. Nonetheless, cannabis smoke has been shown to damage blood vessels.
Nonetheless, if you're worried about your health, we recommend cutting the tobacco out of your joints and bowls just to be on the safe side.
7. TOBACCO SMOKERS HAVE LOWER LUNG CAPACITY
While cannabis and tobacco smoke seem to contain many of the same harsh toxins, it's unclear whether they have the same effect on pulmonary function.
A 2012 study published in the JAMA Network examined the different effects of marijuana and tobacco smoke on pulmonary function by collecting repeated measurements of pulmonary function and smoking over 20 years.
The measurements came from a cohort of a cohort of 5115 men and women fro 4 different US cities. The study found that there was a linear correlation between tobacco exposure and impaired lung function. However, the same wasn't sure for marijuana.
The correlation between impaired pulmonary function and tobacco exposure was not linear. The study concluded that occasional and low cumulative marijuana use was not associated with adverse effects on pulmonary function.
Moreover, the study authors wrote:
"Marijuana smoke contains many of the same constituents as tobacco smoke, but it is unclear whether smoking marijuana causes pulmonary damage similar to that caused by tobacco."
While previous studies had shown that marijuana smoking was associated with similar symptoms to tobacco smoking, this analyses of pulmonary function and lung disease failed to detect clear adverse effects of marijuana use on pulmonary function.
---