The do's and dont's of marijuana etiquette
---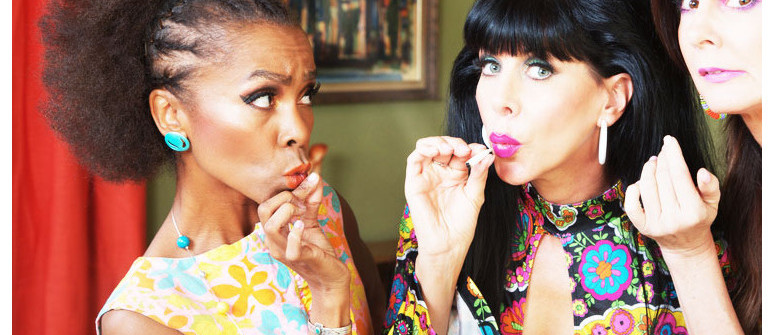 There are certain rules to stoner culture. Well, sort of. To prevent embarrassing moments, try to follow the guidelines of marijuana etiquette!
There are certain rules to stoner culture that are usually best observed. Otherwise, you are going to find that you are decidedly unpopular with your "buddies." And what fun is that? Cannabis is most fun when it is shared.
The thing is, however that most of these rules are unwritten. To prevent gaffes and embarrassing moments, try to follow a few of these guidelines. You will be sure to be invited back. And very glad you did.
Well, here we go... the basics of marijuana etiquette:
DO – BRING YOUR OWN TO SHARE
You might get away with having none of your own once. Maybe even a couple of times. However, stoner etiquette kind of intimates you are a selfish moocher if you make a habit of this. Your mother, the cat and other excuses do not cut it. If you really cannot get access, at least offer to contribute monetarily. Weed is not cheap anywhere.
DO – CLEAN YOUR WEED
Unless planning on going into canna-culture, don't save the seeds. Chances are they aren't any good anyway. When smoked, they taste awful. They also cause sparks in bongs.
DO – OFFER GUESTS THE FIRST HIT
This can get a little complicated. Use common sense. If you have guests and it's your weed, offer it. If you are the weed-bearing one in someone else's house, offer the first spark to them too. If you roll someone else's weed, offer up spark privileges to someone else. Bottom line, if you have an option to spark first, offer the privilege to others. Basic weed protocol.
DO – PASS THE DUTCHIE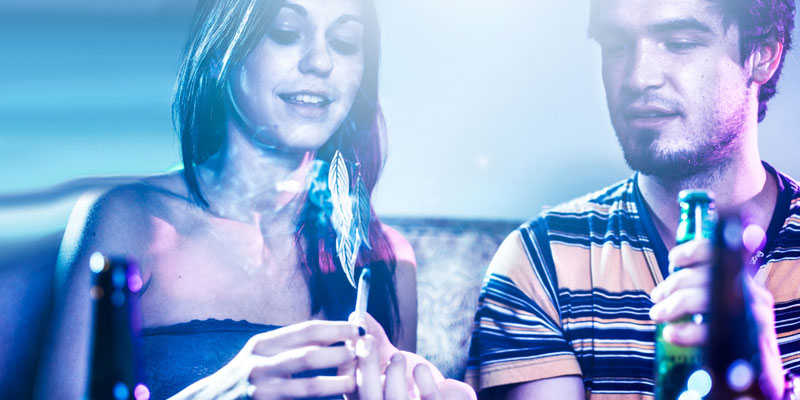 Ok, so it is a catchy reggae tune. But in this case, it also means something. In established smoke circles, joints are passed continually in a clockwise direction. Left, in other words. You could do this on the left, or the right. The point is to establish a routine and stick to it.
DO – ADMIT IF YOU ARE CONTAGIOUS
Or at least sick. Sharing a joint with a contagious ball of virus kind of defeats the purpose of shared community. If you are too sick to share, just roll your own and explain. Everyone will understand and not label you selfish. Particularly if you kick in some of your weed to the common kitty.
DO – ASK ABOUT TOBACCO
Some people mix weed with other substances, including tobacco. If you are in a circle where you think this might be an issue, raise it. Most circles will accommodate you. Or you could consider adopting to their tradition. Up to you.
DO – BE POLITE
The great thing about smoking circles is that you get to meet new people. Even if you don't like them after two minutes. You don't have to solve the world's problems. You both like to smoke pot. That should be enough to create at minimum, good manners. The great thing about this plant is that it is so much easier just to let it go. Right?
DO- RESPECT OTHERS CIRCLE TRADITIONS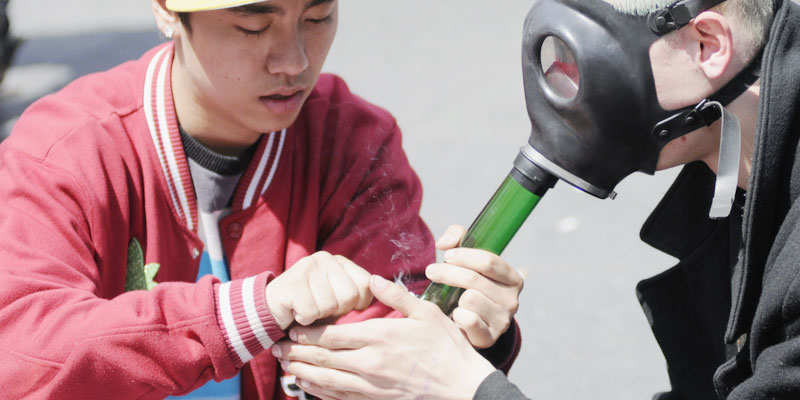 If you have just joined a new circle, accept they may do things differently. Some traditions, like s/he who rolled it sparks it, are followed more religiously. Regardless, if you see any way to make yourself more polite, feel free to experiment. House rules are the first default. Always.
DO – RESPECT PRIVACY
If you are a newbie or even regular to a smoke circle, sure it is a great thing. Here is the next thing you need to remember. Sharing that experience should be judicious. Do not post pictures of it on your social media accounts in other words. There are many people who are not public about their weed use. You do not have the right to publicize it for them. Outing someone could easily cost a job.
Also do not engage in behaviour that could endanger anyone in your circle or circles. This includes discussing what goes on in a smoke circle on any kind of public media or even messaging. Remember, what goes on in the smoke circle, stays in the smoke circle.
DO NOT – HASSLE OTHERS INTO JOINING
Ganja is great. It is Lord, according to some people. Or at least a pretty nifty part of "salvation." But here is the thing. Allow everyone to come to their own understanding at their own speed. "Evangelizing" is pretty tiresome. If someone around you does not want to smoke, don't push them. It is personal choice. Peer pressure isn't cool.
DO NOT – TORCH THE BOWL
The best hit is a green hit. Try to only burn a small surface of a bowl when offered around. That way a few others can enjoy a similar experience too.
DO NOT – SLOBBER ON THE JOINT
Try to encourage the use of filters just so this is easier to begin with. However, be careful and conscious of how and where your lips touch the spliff. Other people's spit is gross. So is yours.
DO NOT – BOGART OR PASS A CASHED BOWL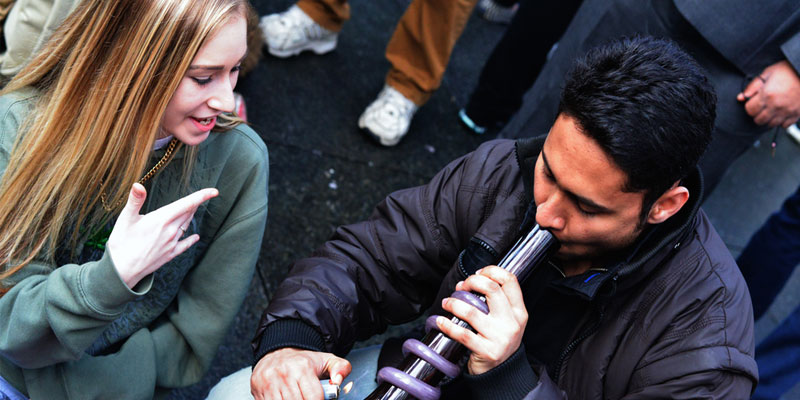 There are a couple of equally hazardous etiquette busters that are closely related. Bogarting is holding onto the weed longer than you should. Take a hit or two and pass it along. No great the story you are telling, it will be better if everyone is equally buzzed. The only exception to this of course is being the last one to get a decent hit on a passed pipe. If you are the last person on the hit list, fess up. Return the pipe to its owner.
In the case of joint passing, if you are down to the burned nubbin, try to ask around before squashing it out. You never know. Someone might have a cool roach. Or stick it in a bowl. Waste not, want not.
DO NOT – BLOW SMOKE IN SOMEONE'S FACE
So not cool it should not need to be said. Enjoying weed is a joyful, deliberate event. Why even go there? Also in this vein, do not blow smoke in animal's faces. They do not enjoy it and it can even harm them.
---