The ultimate guide to CBD gummies
---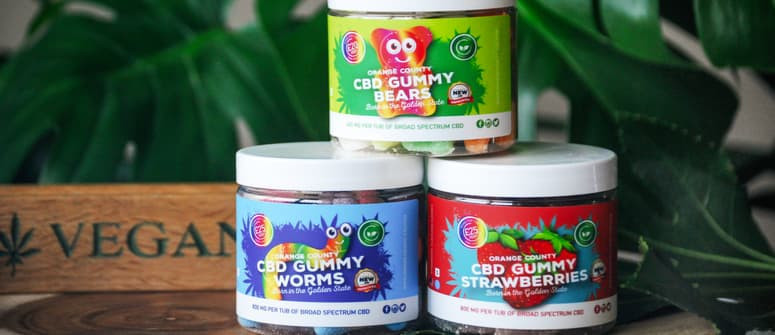 CBD gummies have some unique advantages over other CBD products, but are they right for you? Find out what makes CBD gummies unique, how long it takes to feel their effect, how much to dose, and where to find the best CBD gummies online.
CBD has really gone mainstream in the last few years, with industry growth showing no signs of slowing anytime soon. While research into CBD and its benefits is well-underway, many of the millions of people worldwide who take it believe that it supports their health and well-being in a number of different ways.
The unique and multifaceted manner in which CBD interacts with the body's endocannabinoid system means there are multiple ways in which people could benefit from the cannabinoid—both physically and emotionally. CBD is commonly taken to support a healthy sleep-wake cycle and to aid relaxation, as well as to support the mood and many core bodily functions.
Unlike THC—the main psychotropic constituent of cannabis—taking CBD doesn't result in a "high". This means that CBD is legal to purchase and consume, and you can perform all of your normal daily activities after ingesting it, such as driving.
With so many different ways to take CBD, from oil drops and face creams to bath bombs and vape e-liquid, which products come out on top? Orange County CBD tells us that CBD gummies are one of the most popular methods, so we've put together a guide so you can see if they are right for you.
What Are CBD Gummies?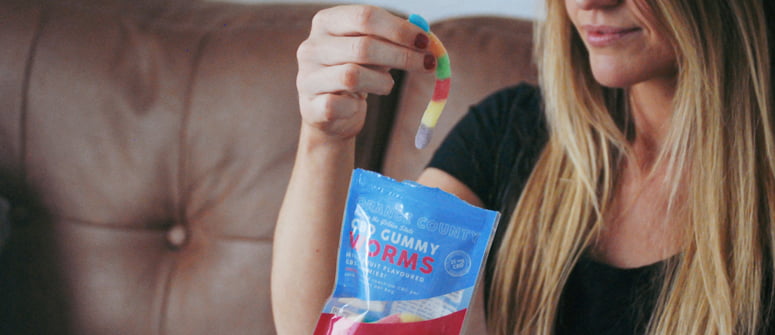 CBD gummies are essentially sweets, designed for use by those over the age of 18, that contain a measured dose of CBD in a handy, tasty, and discreet snack. For those with a sweet tooth, CBD gummies can be the ideal way to get some, or all, of your daily dose of CBD.
Taking CBD in gummies or other edibles means the impact can take a bit longer to feel, but it can also result in a more even spread over a longer period of time, which is what many people are looking for from their CBD dosing.
This makes gummies an ideal introduction to CBD for those who haven't tried it before, as well as part of an ongoing regimen for more experienced CBD users.
The taste and texture of CBD gummies is something that many users prefer over other methods of CBD intake, and they don't require any additional equipment to take—unlike vape e-liquids, for example. Consequently, CBD gummies are an appealing and accessible way to take CBD whenever and wherever you wish.
With a specialised infusion process, CBD is added to the gummy recipe with a straightforward dose in each sweet, making it really simple to keep track of your daily CBD intake.
How Many CBD Gummies Should I Eat?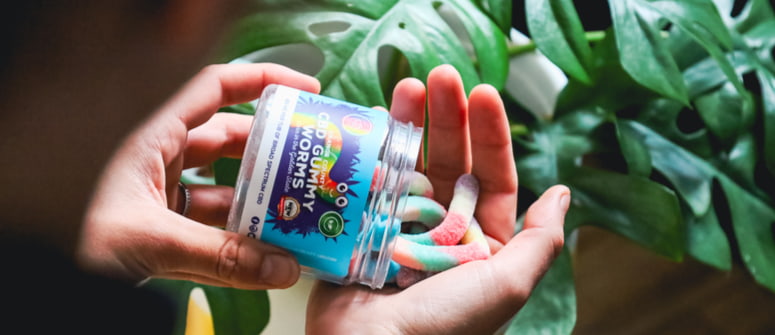 Different CBD gummies come in different strengths (i.e. the concentration of CBD in each sweet), so it's important to take note of this on the packaging before you take any of them. This can range from anywhere between 5mg of CBD per gummy to around 70mg of CBD for the strongest varieties.
The right daily dosage of CBD will vary from person to person, and is dependent on lots of different factors, including height, weight, age, and one's individual tolerance for CBD.
This is why it's always recommended to start with a lower dose and gradually increase it over time. For example, someone new to CBD could start with a couple of low–medium strength gummies during the evening in the lead-up to bedtime, and, if needed, slightly increase the dose after the first week.
How Long Do CBD Gummies Take To Kick In?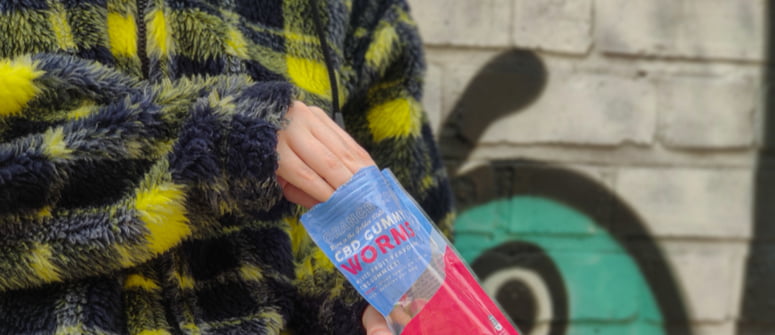 As CBD gummies must be digested before the CBD can interact with endocannabinoid receptors in the body, the effects can take longer to be felt—but last longer in turn. Again, various factors can influence exactly how long it takes for CBD to reach systemic circulation, such as your individual metabolism and when you last ate.
However, many people find that it usually takes somewhere between 30 minutes to a couple of hours.
Over time, you can work out how your body responds to CBD gummies in order to determine how much to take, and when. Consider recording your thoughts and experiences in a journal to keep track of your progress.
Where To Buy CBD Gummies?
As with any CBD product, it's important to source your CBD gummies from a reputable retailer that has a defined list of quality standards, thoroughly lab tests their CBD products, and is known for offering high-quality products.
Orange County CBD takes an innovative approach to their CBD range, with award-winning products and a huge variety of different CBD gummies to choose from. Their CBD comes from California, and their strict quality-assurance protocols ensure that all products are of optimal quality and adhere to all CTA guidelines. All of their CBD gummies are lab-tested, with reports printed on the packaging to ensure full transparency.
Their CBD gummy range includes such mouth-watering varieties as: gummy bears, worms, rings, buttons, cherries, strawberries, and bottles, and are available in a choice of strengths. So, whether you're a new or experienced CBD user, there is something for everyone!
---