Cannabis gummy bear recipe
---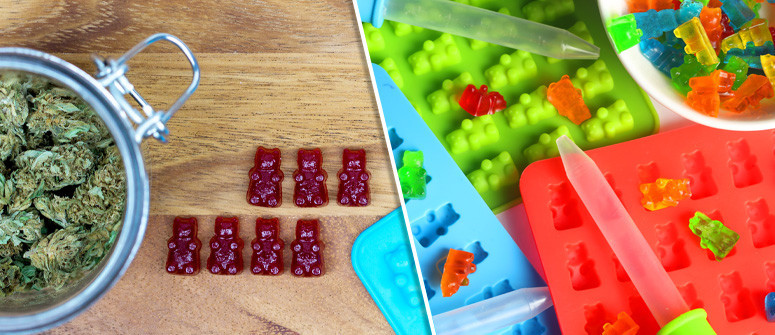 Last updated Published
Edibles are a perfect way to enjoy the buzz of cannabis with a sweet and delectable flavor. Edibles come in a wide variety of shapes and sizes, from cookies to candy bars to even cannabis infused hamburgers, but nothing quite beats the sweet flavor and nostalgia of cannabis infused gummy bears.
What most cannabis cooks will also find appealing about marijuana-infused gummy bears is they are quick and easy to make! Even a novice should be able to whip up a batch with relative ease. Cannabis gummy bears are also small and bites sized, making them discreet and easy to enjoy on the go throughout the day. Just be sure not to leave them lying around, as they are so discreet they are easily mistaken for normal candy.
It is for exactly this reason that cannabis gummies that resemble, bears, animals or any person, were outlawed in the state of Colorado in 2016. Plants, Stars, buildings etc are fine.
We have put together a short and easy to follow recipe for cannabis-infused gummy bears, allowing anyone to make this delightful edible from the comfort of their own home.
N.B. The recipe provided below is based on an estimated amount of marijuana. It is recommended you take caution when calculating the strength of your edibles, especially if you are a first time user.
Edibles tend to hit the system much harder and the high lasts quite a bit longer than the effect of smoking marijuana.
Ingredients: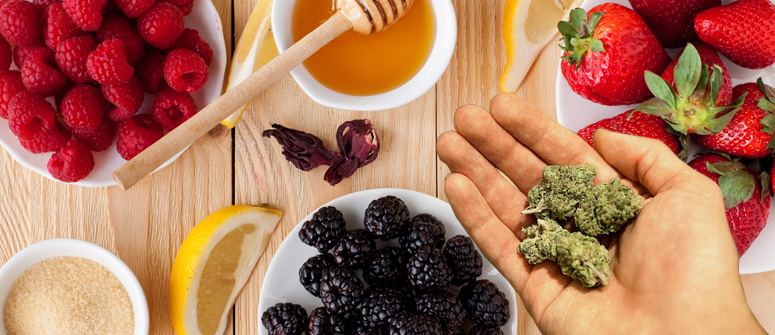 2/3 cup of pureed fruit (we find berries work best)
1/3 cup of water
1 tbsp of lemon juice
2 tbsp of honey
3 tbsp of gelatine
2-3 teaspoons of cannabis tincture
Preparation:
In a large saucepan, combine your pureed fruit, water, lemon juice and honey over a medium-low heat. Mix thoroughly.
Add in your cannabis tincture, then slowly whisk in 3 tablespoons of gelatin into your mixture (you may use flavored gelatin if so desired).
Continue whisking the mixture until it is completely smooth and all the ingredients are blended consistently. Remove from heat, and using a dropper, fill your silicon mold with the gummy mixture.
Place your gummy bears in the refrigerator to cool for at least 15 minutes, or in the freezer for at least 5 minutes. Once set, they are ready to be eaten.
Be sure to store them in a cool, dry and safe place.
Enjoy!
---