How to get more female plants from regular seeds
---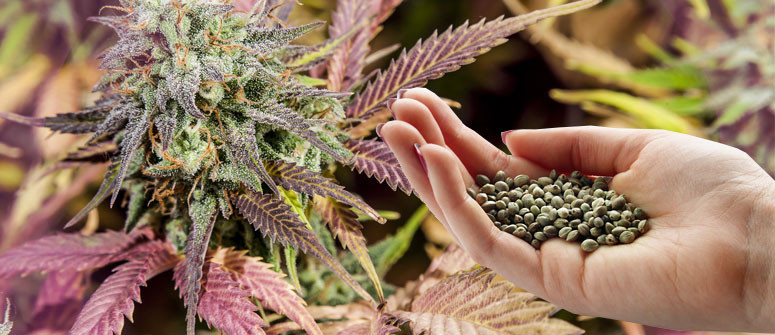 Statistically, cannabis produces more male plants than females. Using these techniques can increase the number of female plants grown from regular seeds. Make the most of your time, space, and precious dollars by boosting the number of females every grow.
Unless you are planning on doing some breeding of your own and you're looking for a perfect male, female cannabis plants are what growing marijuana is all about. However, unless you purchase feminized seeds from a reputable source, females aren't always guaranteed. In fact, statistically, regular cannabis seeds will produce 75% or more males per crop.
It is impossible to tell if seeds are female or male, and very difficult to tell if a young plant is male or female prior to the plant differentiating. Males do have some differing growth characteristics, but it is not always easy to recognize boys from girls in the vegetation phase.
There are techniques and tricks of the trade that can be used for increasing the likelihood of getting more females from regular seeds. The key words here are a "stable growing environment." Stress tends to produce more males, and undue stress during flowering can turn plants intersex.
STABILITY IN THE ENVIRONMENT
Stability of the growing environment is essential to increase the female to male ratio. From the moment the seeds are germinated, a growing environment with as few fluctuations as possible is ideal. Stress is the enemy when trying to get females.
This is true of all the essential requirements for plant growth. Maintain stable temperatures and humidity. Make sure the photoperiod begins and finishes at the same time every day. Be sure there is no light pollution interrupting plants during the night cycle. Be sure the nutrient mixes are exact every watering. Spikes up or down in nutrient mixes can cause stress, increasing the chance of males.
GIVE SEEDLINGS LESS HOURS OF LIGHT
In the rush to get buds in the jar sooner, it is always tempting to expose plants to 24hrs of light during the vegetation cycle. The plants may grow larger sooner, but this increases the risks of males developing.
Young plants exposed to an 18-6 day-night photoperiod increases the chance of females. The chance increases further when the day length is reduced to 16 hours. To maximize the possibility, reduce the day period to 14.5 hours of light.
Shorter day length does slow growth during vegetation, but the likelihood of females increases to 70–100%. With expensive primo seeds, it is better to allow an extra week of vegetation to get the best value. Some patience during vegetation is preferred to throwing half the crop away later on.
The other downside of 24hr light exposure during vegetation is poor root development and interrupted gas exchange in the rhizosphere. Root development occurs predominantly at night, and necessary oxygen exchange occurs more efficiently at this time too. Healthy roots mean healthy plants.
USE COOL, BLUE LIGHT
Light that is in the blue spectrum during vegetation promotes female development. Fluorescent lights should be white or blue spectrum for infant plants. Refrain from using the purple/red-tinted fluorescents, which are better for flowering.
Metal halide lamps are ideal for the vegetation phase of cannabis. They are blue biased in their spectrum and imitate summer light effectively, which is the natural vegetation period of cannabis. When the 12-12 switch is made to promote flowering, switch to a high pressure sodium light. These a red biased in their spectrum and imitate the red-shifted light of autumn.
INCREASE NITROGEN
Cannabis plants consume lots of nitrogen during the vegetation phase. Increasing nitrogen (N) slightly and reducing potassium (K) can increase the likelihood of females. A potassium-rich nutrient blend will boost the chances of males during the early development phase.
HIGHER HUMIDITY AND MOISTURE IN AIR AND SOIL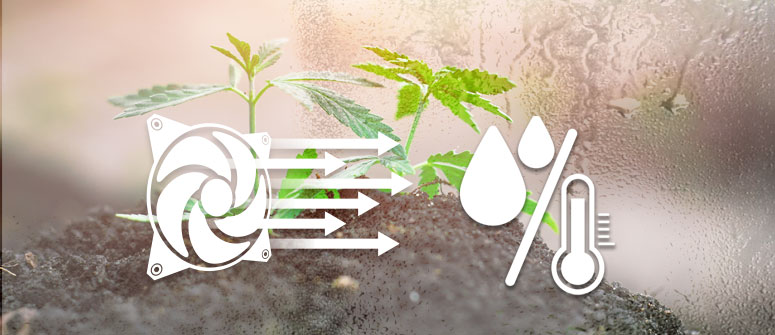 High and stable humidity levels from germination right on through to vegetation increases female development. Similarly, consistent and stable watering routines maintain ideal moisture in the grow medium. Stable moisture exposure in the air and medium promotes females.
Young plants: When plants are young, make sure they maintain a high humidity of at least 70–80% RH. This is easily done with a humidity dome during the infant stage. Make sure the growing medium does not dry out too much. There is a fine line between maintaining a healthy wet-dry cycle and overdrying. The stress of a too-dry medium will encourage male development.
Pubescent plants: Maintain humidity at 70% RH. Use a hygrometer religiously to ensure ideal moisture content of the growing medium. Maintaining correct humidity is made easier with a humidifier/dehumidifier unit always at work in the grow space. Continue to monitor the moisture content of the grow medium. Overwatering and overdrying are stress vectors that can encourage males.
Flowering: Decrease humidity slowly to 40–50% during the flowering phase. Refrain from dropping to this level in one go. Gradual humidity reduction will prevent stress. Too high humidity can cause numerous problems for cannabis flowers. By now, the sex of the plant has been established from the specialized treatment during the vegetation phase.
DON'T STRESS
Following these easy-to-maintain tips can maximize female plant development. Stress of any kind is the enemy of marijuana. It is thought that male development increases the likelihood of pollination during times of stress. A single, well-pollinated female can produce hundreds of seeds, perpetuating the species into the next season.
Indoors, the grower has complete control over the growing environment. This means that any stresses can be minimized with vigilant plant care. Well-maintained young plants increases the likelihood of female plants, which means more buds in the jar at the end of the day.
---