How to produce your own cannabis seeds
---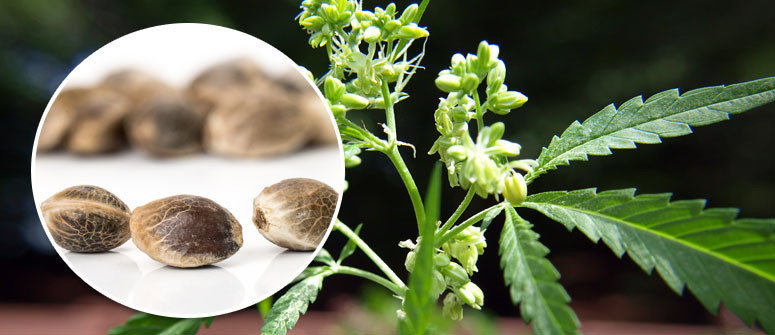 Learn how to produce your own cannabis seeds in a few simple steps! There's nothing more rewarding as creating your own killer strain.
When we talk about cannabis it's easy to get caught up in the beautiful females that produce those cannabinoid-rich buds we all love and treasure. In fact, we have become so focused on the female cannabis plants that it's almost considered a bad omen if a plant happens to turn out male.
But it's important to remember that male cannabis plants are just as important as their female counterparts. Male cannabis plants produce pollen like other male plant varieties which germinate female buds to create seeds.
This pollen plays an important role in breeding as it allows expert breeders to mix and match the genetics from different plant varieties to create their own cannabis seeds of their own strains.
WHAT IS CANNABIS POLLEN?
Cannabis pollen is no different from regular pollen produced by other plants.
Pollen is fine powder that usually has a golden yellow colour. It consists of tiny microscopic grains excreted from the pollen sac on male plants.
Pollen is used to fertilize female cannabis plants and create seeds. In the wild, cannabis pollen is transported from male plants to females via the wind. However, in a manmade grow op growers will collect the pollen from males manually and then apply it to the females when they've started developing flowers.
Pollen is usually collected by expert breeders and used to make cannabis seeds or breed unique strains. It can be manually extracted from flowering male plants and stored for well over a year.
HOW TO COLLECT CANNABIS POLLEN FROM MALE PLANTS?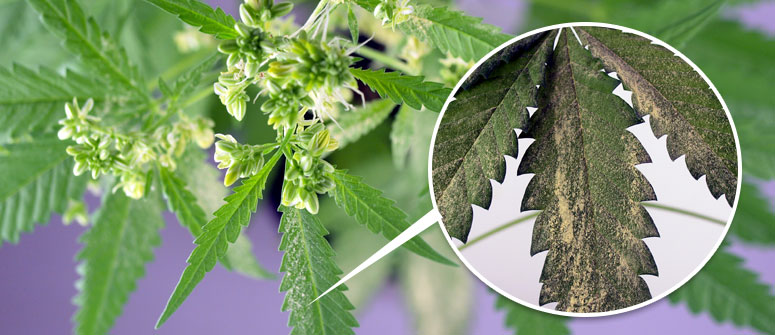 Collecting pollen is relatively simple. You'll know your male plants are ready when their pollen sacks look full or when you find small patches of pollen on nearby leafs.
There are a few simple ways to collect the pollen from your male plants:
A simple way to harvest pollen from your male cannabis plants is to gently remove the pollen sacs, drying them for a week, and then storing them in a resealable bag (a ziploc bag works great). Once the sacs are dry you can simply shake the bag gently and the sacs should start to split and crack, releasing the pollen into the bag. You can then remove the individual sacs, leaving behind the beautiful golden pollen powder
Another popular way to harvest pollen from your plants is to simply agitate the pollen sacs so they release their pollen into a bag or container. You can do this using a ziploc bag; simply open the bag, gently bend the pollen sacs so they are almost inside it, and gently tap them to release their pollen. Remember to remove any sacs that may have fallen into the bag or container along with the pollen.
Remember, never go near female plants after harvesting pollen or having been near any flowering male plants. Also do not keep your male plants in close proximity to your female plants or you'll risk pollinating them and destroying your harvest.
HOW TO STORE CANNABIS POLLEN
When it comes to storing cannabis pollen, moisture is your worst enemy; if your pollen gets wet it is literally useless.
The best way to store cannabis pollen is in a new resealable bag. You can store pollen this way in the fridge for a few days. Alternatively, you can store it in the freezer for up to 1 year.
Some people like to store their pollen together with plain flour using a 1 part pollen to 3 part flour ratio. This helps absorb any moisture and also make pollination easier by increasing the volume of the pollen collected. Alternatively, you might want to try storing your cannabis pollen with silica gel packs
Whenever storing your pollen, make sure you minimize the chances of any moisture entering the container or bag. A good way to do this is to store your pollen bag inside 1 or 2 other bags (also known as double or triple bagging).
HOW TO USE CANNABIS POLLEN
As we mentioned earlier, cannabis pollen is typically used by breeders and expert growers to create new strains or seeds. They do this by harvesting pollen from their male plants and then applying it to female plants that are about 2-3 weeks into their flowering cycle.
By this time, the developing buds on the female plants will have white wispy hairs. These are used to naturally collect pollen from the wind in the wild.
In order to pollinate your plant you'll want to apply your harvested pollen onto the bud sites (usually located where leaves meet the stem of a plant) using a brush. This will cause the buds to develop seeds which can be collected and grown in the future.
Remember, only the bud sites that come into contact with pollen will develop cannabis seeds. You can choose to apply pollen to parts or all of your female plant. You'll also want to make sure you directly touch the pistils/hairs on a bud site to ensure the area is well pollinated.
Alternatively, you can try pollinating your female plants using a more "natural alternative." Simply place your male plant in the same room as a female and give it a few good shakes once or twice a day for 2-3 days. This will help release pollen into the air and onto the bud sites of the female.
You can then move your pollinated female plant out of the room and back into another grow environment. Just make sure to keep both your male and pollinated female as far away as possible from the females you don't want to pollinate.
HOW TO COLLECT CANNABIS SEEDS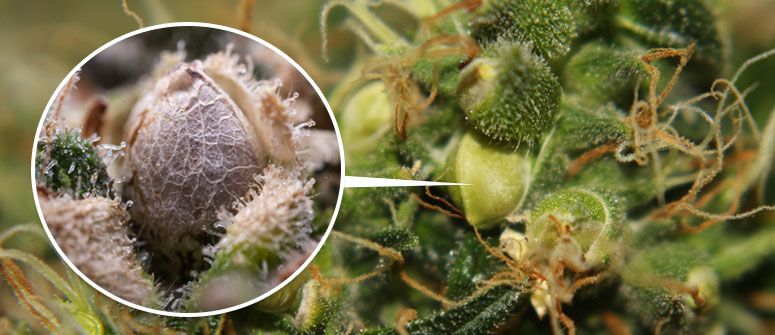 Cannabis seeds develop in the flowers of the female plants after about 4-6 weeks from pollination. You will see the seeds starting to form in and around the pollinated buds.
Pollinated buds look quite different to regular sinsemilla. They usually don't have as many rich trichomes and don't form into large colas. Instead, they're usually smaller and a lot more bulbous.
4 weeks after pollinating your female you can begin checking in on your seeds to see if they're ready for harvest. Simply pick a seed out from a pollinated bud; mature seeds will have an incredibly hard shell and be a dark brown or tan colour. They might also have some light striping on the outer shell.
If your cannabis seeds don't meet this description, let your plant develop a little longer. Some cannabis plants can develop mature seeds really late into their flowering cycle. If that's the case, make sure you keep your plant alive with plenty of light and nutrients.
Once you're convinced your seeds are mature, simply harvest your buds and dig in deep to get out all those beautiful seeds. You can store cannabis seeds in a cool, dry place for at least a few years or germinate them to start growing new plants immediately.
---