Review: get to know cannabis seed bank Weedseedsexpress
---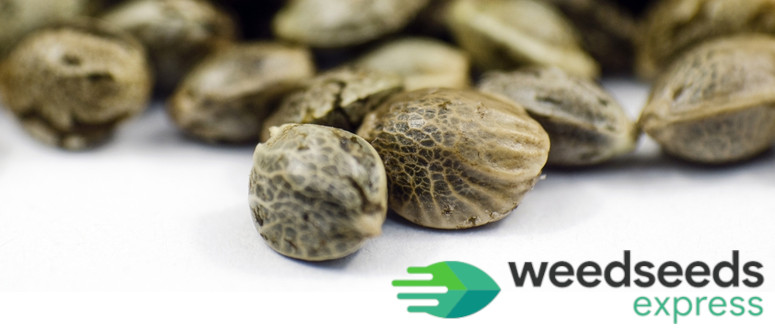 Weedseedsexpress is a cannabis seed bank showing the industry exactly what's possible with core fundamentals. They've proven that a focus on customer service, seed selection, and quality is a powerful combination. To find out what you need to know about Weedseedsexpress, and if they deserve your business, keep reading.
As the cannabis industry continues to grow, so do the pioneering seed banks and breeders that spearhead it. Some are genuinely changing the game for the better, while others fail to make their mark, making grandiose claims while treating quality control as an afterthought. So, where does Weedseedsexpress stand out in the madness? Let's explore!
Who Are Weedseedsexpress?
Established in 2005, Weedseedsexpress is an online seed bank that does what it says on the tin—fast delivery of cannabis seeds straight to your door. Started by three friends passionate about cannabis, the initial idea was to have fun creating new strains and sourcing the best possible genetics.
As their passion grew, so did their influence, and it wasn't long before they started sharing their seed collection with the world! The company now operates from Haarlem, Amsterdam—the centre of cannabis culture—where the focus remains on high-grade, affordable seeds shipped worldwide. Their love for cannabis and prominent location gives them a unique insight into the industry that other seed banks struggle to match.
Weedseedsexpress knows all too well what the world of online cannabis seeds can be like, and, as you'll see from their guarantees later on, they're committed to addressing the pitfalls of buying seeds on the internet.
What Cannabis Seeds Does Weedseedsexpress Offer?
Being in the heart of the European cannabis industry not only helps the team build long-lasting relationships, but gives Weedseedsexpress a considerable pool of genetics to experiment with. You only need to take a quick look through their seed catalogue to see these guys mean business.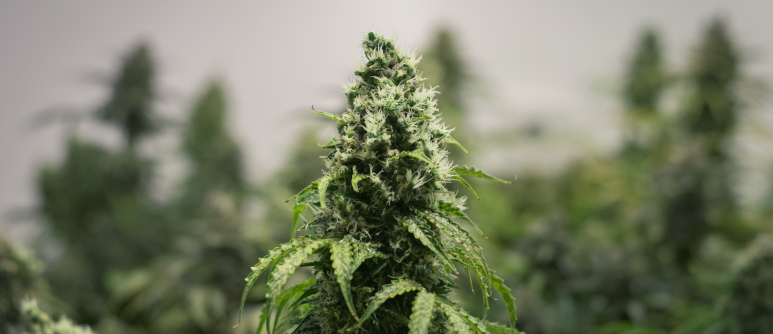 Feminized Seeds
With over 80 feminized varieties, you'll likely find a cannabis seed to suit your tastes. Strain selection is typically a seed bank's limiting factor, but that simply isn't the case with Weedseedsexpress.
The feminized category includes many famous and cornerstone strains, such as Amnesia Haze, Blue Dream, Jack Herer, and Northern Lights. But, alongside these classics, you'll also find dozens of lesser-known varieties, perfect for growers who want to experiment.
Autoflowering Seeds
Autoflowering seeds remain a hugely popular option, as they offer a straightforward approach to cannabis cultivation. The autoflowering selection at Weedseedsexpress isn't as expansive as their feminized catalogue, but the variety and quality offer a good balance to suit most needs.
Classic THC-rich autos sit alongside high-CBD variants such as CBD Purple Kush and CBD Express. You'll even find a cannabigerol-dominant strain (CBG Citrus Nectar), showing the seed bank's commitment to new strain development and trends.
Regular Seeds
While less popular among casual growers, regular seeds are vital for experienced cultivators that want to push the boundaries of cannabis growing. Weedseedsexpress' range includes a handful of select classic cultivars at present, but no doubt they'll add to this in the future.
What Makes Weedseedsexpress Stand Out?
Weedseedsexpress prides itself on its customer guarantees. These commitments add weight to their quality claims and go hand in hand with their rapidly growing reputation.
Product Quality
When it comes to cannabis, quality is, and always will be, king. If seeds fail to germinate, have poor resistance, or lacklustre yields, it's game over for a seed bank. Fortunately, the opposite is true for Weedseedsexpress.
An excellent barometer of quality is customer reviews; looking at their Trustpilot profile, it's clear to see customers are happy. With over 300 reviews, 91% are excellent, and they have an overall rating of 4.8/5.
Customer Service
For online seed banks without a customer-facing premise, an excellent customer service experience is paramount. From timely replies to regular order updates and clear communication, Weedseedsexpress seems to be ticking all the right boxes. Again, taking a look through their Trustpilot reviews, customers continually praise the company for their precise and speedy updates.
Strain Selection
Strain selection is an obvious strength for Weedseedsexpress. You're bound to find a strain you like, whether it's from their massive selection of feminized strains or their regular, autoflowering, and high-CBD seeds.
However, one feature we really like is the seed filter. While these are commonplace with online seed banks, Weedseedsexpress has the option to filter by "grower's profile" aka experience level. Customers can pick a strain according to their skill, which is an excellent way to encourage novices to take the plunge into cannabis cultivation.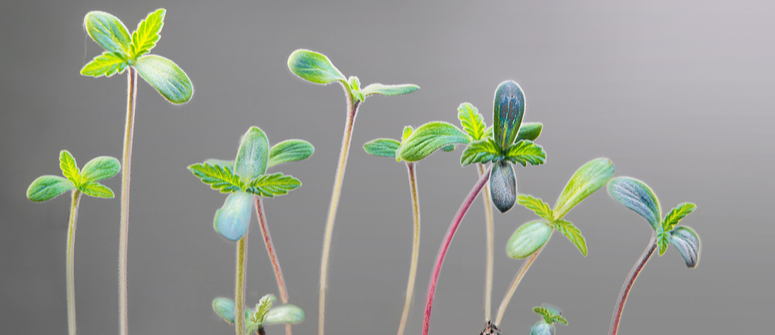 Germination Guarantee
There's nothing worse than spending hard-earned money on cannabis seeds, only to have them arrive and fail to germinate. While several external factors can impact germination, having the peace of mind of a germination guarantee ensures that if everything goes to plan on your end, your cannabis should have a great start.
Weedseedsexpress tests all of its seeds, claiming a 91.6% germination success rate (on average). On top of that, they promise to replace seeds that fail to germinate, giving customers the peace of mind that many seed banks fail to offer.
Delivery Guarantee
Piggybacking on their promise of excellent customer service and fast and transparent updates, Weedseedsexpress also provide a discreet and guaranteed delivery service that won't keep you waiting—it's in their name!
In the rare case something goes wrong, they pledge to make sure you are looked after and your order sorted. A claim not many seed banks will make.
Weedseedsexpress: Better Seeds, Better Weed?
Interest in growing cannabis is at an all-time high, and there's no shortage of online seed banks looking to make the most of the situation. While it's easy to rely on gimmicks and clever advertising to get noticed, Weedseedsexpress proves that sticking to the fundamentals is an excellent formula for success.
Whether it's their massive selection of seeds, their germination guarantee, or their excellent communication with customers, the company isn't afraid to stick to its goals and values. Their story started as three friends having fun with great-quality weed, and that attitude definitely comes across in the way they conduct business.
If you're looking for a reliable selection of feminized cannabis seeds, Weedseedsexpress won't disappoint. It's clear they are in this business for the long haul, and, with a few more years under their belt, the genetics and service they offer should only get better.
---