Can you reuse soil when growing cannabis plants?
---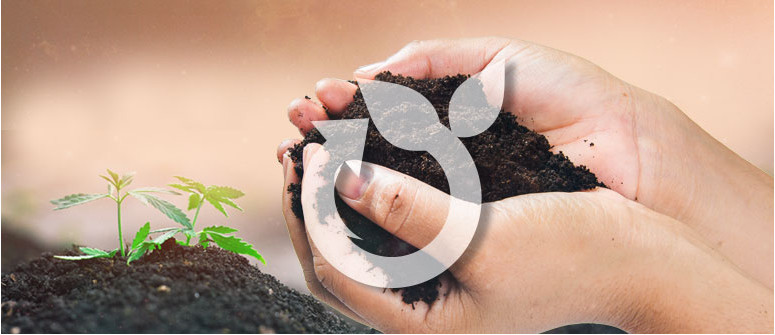 When growing cannabis on a budget, there are many things you can do to cut down the costs. But is it possible to reuse soil? Find out what our expert growers think.
Hello CannaConnection,
I'm growing my weed in soil in a grow tent. Maybe a silly question, but is it possible to reuse soil for a 2nd grow?
Best,
Greeny Haze
---
Hi there Greeny,
When you are growing on a budget, or simply don't want to keep replacing soil after each session, it is possible to reuse the soil, but it requires some degree of consideration.
If done improperly, you can lower your yields significantly by reusing the soil.
After every harvest, large amounts of nutrients are removed from the growing medium, which is why it is important to replenish the soil. This will create the possibility for plants to thrive in it again.
Depending on what is left in the soil after the previous grow (and what is needed by future plants), you need to refill the missing pieces of your old soil. Some ways to do this include increasing the amount of organic matter in the medium, adding compost, humus, introducing some beneficial microorganisms, and introducing kelp and humic acids.
Some fertilizer brands provide information on how to reuse soil using their system/products, but there are many ways to do this yourself—however, sometimes it is much easier and cheaper to buy new soil, especially if you are not sure what the condition is.
If your soil is not rich in nutrients, your yields will suffer, so this is something to keep in mind. Try it out and see for yourself! If you reuse it properly, it will save you money and the plants will also be happy an healthy.
Let us know how this goes for you, and good luck with your grow!
---