How to talk to your doctor about taking CBD oil
---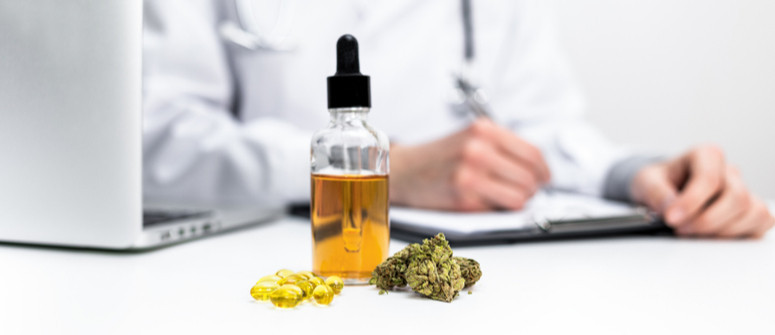 Worried about discussing CBD oil with your doctor? We've put together a guide on what to do before, during, and after a conversation with your doctor about CBD oil. Keep reading to find out more.
Talking to your doctor about CBD oil may seem like a daunting prospect, but in reality, it isn't as intimidating as it sounds. A doctor's sole interest is (or should be) to help you make case-specific decisions that will benefit your health and well-being. With a detailed understanding of your medical history, who better to ask about the advantages and disadvantages of taking CBD oil?
WHY DO YOU WANT TO TAKE CBD OIL?
Before meeting with your doctor, you should formulate a clear understanding of why you want to take CBD oil. Ask yourself, is it to support general well-being, or is there a specific condition you're trying to address?
If you are primarily interested in the holistic properties of CBD oil, then you won't need to do as much preparatory work before the appointment. Don't, however, underestimate the value of background research.
For individuals trying to address a particular condition, you'll need to spend more time researching and evaluating the latest medical studies. Many of the studies into CBD oil are still in preclinical or early clinical phases, so there will be various pros and cons to assess.
HOW TO RESEARCH CBD OIL BEFORE A DOCTOR'S APPOINTMENT
If you're not sure what exactly "background research" into CBD entails, then we've outlined three basic principles to get you started.
By covering the legality of CBD oil in your area, collating supporting research, and finding trustworthy CBD brands, you'll make the conversation with your doctor far more productive and easy to navigate.
WHAT'S THE LEGAL STATUS OF CBD?
Generally speaking, CBD and its various derivatives (oil, capsules, edibles, etc.) are considered legal in most parts of the world. However, regulations do vary from country to country, and sometimes state to state. For example, in Europe, CBD products must be derived exclusively from hemp and contain no more than 0.2% THC to be considered legal, while the limit in the US is 0.3% THC.
Even if you're confident CBD is legal in your home nation, it's worth double-checking guidelines surrounding production techniques and raw materials to have a better grasp on the industry.
EXAMINE SUPPORTING RESEARCH
Regardless of whether you're using CBD oil for general well-being or for symptom relief, it's still worth looking into the compound's properties and safety profile. As we've already suggested, for users looking to address a particular condition, research is essential.
Fortunately, the World Health Organisation (WHO) conducted a comprehensive review of CBD's effects and safety profile. The critical report summarises key findings while also examining the integrity of current research.
FIND A REPUTABLE CBD BRAND
Once you're comfortable with the legality of CBD oil and understand the compound's possible outcomes, the final step is to find a reputable and trustworthy brand. Sadly, the quality of CBD products differs significantly from one producer to the next.
Stick to CBD producers that publish third-party analysis of their products. By looking through these reports, you'll quickly identify the exact contents of their CBD products. It also helps to read up about a company's production process. Encouraging signs include the use of organic hemp and supercritical CO₂ extraction.
WHAT QUESTIONS SHOULD I ASK MY DOCTOR ABOUT CBD OIL?
Once in your appointment, there will be plenty to discuss. The exact structure of your conversation will vary significantly from case to case, but regardless of the variables, it's essential you raise the two questions outlined below.
IS YOUR DOCTOR FAMILIAR WITH CBD OIL?
Understanding of CBD and its effects is still in its infancy. As such, it's not uncommon for doctors to be unfamiliar with the compound. Ask your doctor what they know about CBD oil; if they aren't up to speed with the latest developments, can they recommend someone who is?
ARE THEY AWARE OF ANY DRUG INTERACTIONS WITH CBD OIL?
One of the key highlights of the WHO's 2018 review was evidence that CBD oil may disrupt the breakdown of prescription medications. Of all the potential side effects, this is perhaps the most notable. Your doctor's understanding of your medical history will help narrow down the risk of possible contraindications.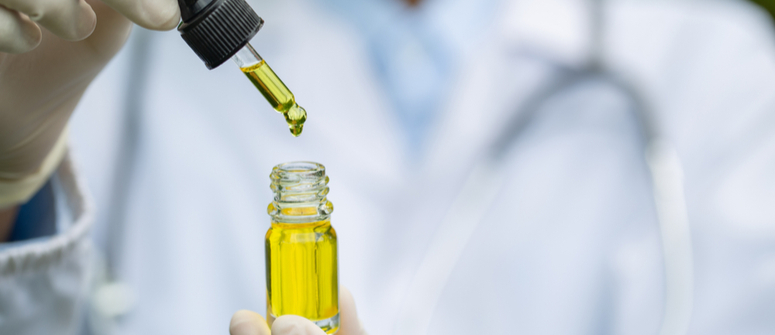 WHAT TO EXPECT AFTER TALKING TO YOUR DOCTOR ABOUT CBD OIL
After the appointment, it's essential you take stock of the discussion, while also planning what your CBD journey will look like.
MONITOR AND RECORD YOUR EXPERIENCE
As long as it's safe for you to take CBD oil, it's vital to record your experience. Not only will it help you identify your ideal dose and frequency, but it provides essential insight—for you and your doctor. You never know how your experience might help future patients or encourage doctors to actively seek updated medical literature.
IF NEEDED, ASK FOR A SECOND OPINION
If the appointment with your doctor doesn't go as planned and you're still convinced you could benefit from CBD oil, don't be afraid to ask for a second opinion.
As we've alluded to, not all doctors will be up-to-date with the medical data regarding CBD oil. If this is the case, they should be more than happy to recommend a doctor (if they know one) who has a better understanding. And, even if the outcome is positive, it may help you to hear a different perspective—there are still a lot of unknowns regarding CBD oil.
Remember, your doctor's job is to help you make informed, responsible, and safe decisions regarding your health and lifestyle. If you have any questions about CBD oil, doctors are, without a doubt, some of the best people you can query.
---