10 tips to avoid and treat cotton mouth when smoking weed
---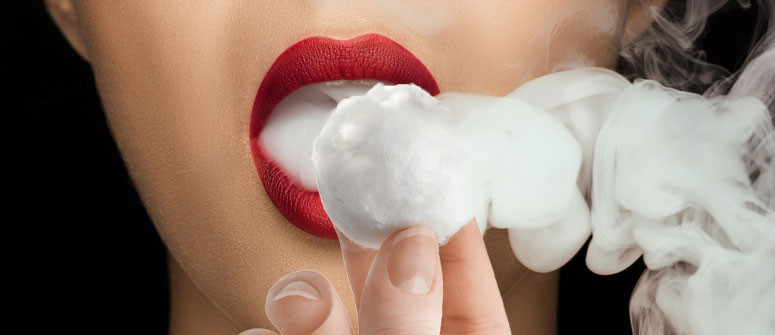 For many, a dry, sticky mouth is the worst side effect of smoking weed. If this sounds familiar, check out these ten tips for treating cotton mouth that can arise from weed smoking.
We love to discuss weed's many beneficial effects, but we'd do well not to ignore its side effects either. One such side effect is cotton mouth—a dry, sticky mouth that can result from smoking weed.
Contrary to popular belief, cotton mouth isn't the result of smoke drying out the salivary glands; it's actually the result of weed's neurochemical effects on the body. To find out how to cure this unpleasant affliction, read on for 10 easy at-home treatments.
1. DRINK SOME WATER
This remedy will probably be your instinctive go-to, and for many cases of cotton mouth, it'll do the trick. Drinking water will hydrate you, allowing your body to allocate more moisture to your mouth. It'll also stimulate your salivary glands. To enhance the latter effect, try drinking the water more slowly, perhaps through a straw.
2. SUCK ON SOUR CANDIES
If water isn't doing the trick, try sucking on sour candies. This will do even more to stimulate your salivary glands, and as a bonus, will leave you with a sweet 'n' sour taste in your mouth! If you're not a fan of sweet 'n' sour, cough drops will do the trick as well.
3. CHEW ON SOME GUM
Gum is a top choice for those looking to get rid of dry mouth of all sorts. Cotton mouth is no exception; pop some gum, and your mouth should feel great in no time flat.
4. EAT SOME FOOD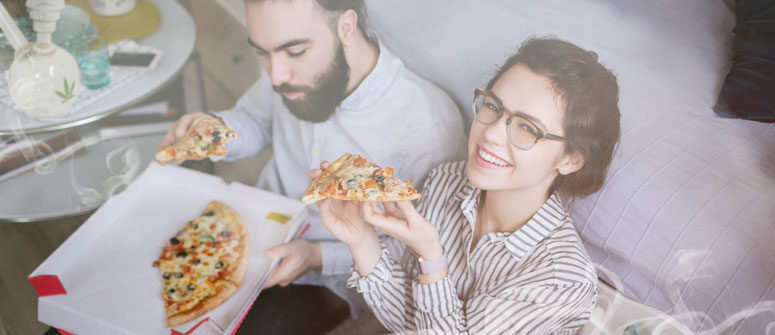 If the above steps aren't working, consider giving in to the munchies and eating a proper meal. It takes an epic case of cotton mouth to survive through real food; by the time you reach dessert, your mouth should be feeling good as new. Especially chopped up carrots, celery and radishes are a delicious snack that also help against a dry mouth.
5. BREATHE THROUGH YOUR NOSE
While experiencing cotton mouth, you may be tempted to smack your lips and stretch your jaw. Resist the urge; instead, leave your mouth alone and breathe through your nose. Every time you open your mouth, you lose already scarce moisture, compounding the problem.
6. AVOID CAFFEINE
When you're experiencing cotton mouth, the last thing you want is to consume something that will dehydrate you. Combining weed with coffee can be fun, but unfortunately, caffeine is highly dehydrating, and will only worsen your cotton mouth.
Caffeine is a diuretic, which causes your kidneys to hold on to moisture instead of releasing it into your bloodstream. This means that even if you drink a lot of water, you'll find yourself peeing more frequently and feeling less hydrated. Less hydration in your body means less moisture in your mouth.
7. AVOID ALCOHOL
Alcohol is also a diuretic and will only make the situation worse. If you're experiencing dry mouth, sipping on a beer might be tempting, but is about the worst thing you can do.
8. USE AN AIR HUMIDIFIER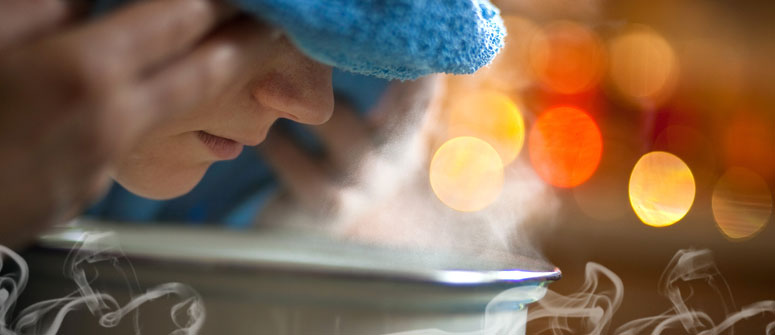 If hydrating your insides isn't working, try hydrating your external environment. A humidifier can help add moisture to your mouth and nasal cavities, and will relax you in the bargain. If you don't have a humidifier, you can boil some water and then hold your face over the steam (not too close—you don't want to burn yourself!).
9. EAT SOME PARSLEY, ROSEMARY, OR ANISE
These herbs play double duty: they'll help to restore moisture to your mouth, and they'll improve bad breath caused by cotton mouth. You can't go wrong!
10. CONSUME MORE VITAMIN C
If you're experiencing cotton mouth every time you smoke weed, you may need to consider a long-term solution. One such option is to consume more vitamin C. If you consume more vitamin C, you'll find your mouth remains hydrated more easily.
Cotton mouth can be unpleasant, but it's ultimately a harmless condition. If you follow the steps in this guide, you should have it cured in no time. If you're experiencing cotton mouth chronically, both on and off weed, consider consulting a healthcare professional.
---