How to prevent and treat a sore throat from smoking weed
---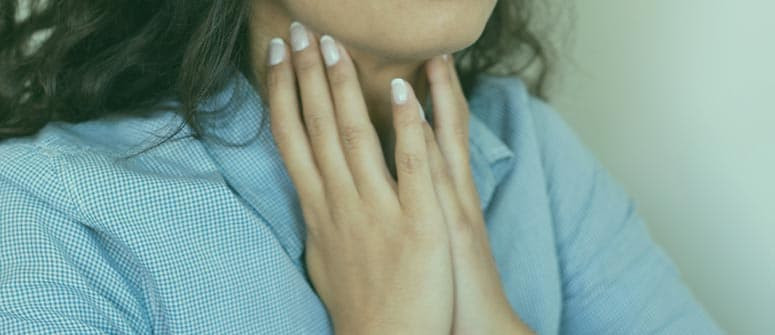 Veteran cannabis users know that a sore throat and coughing are inevitable side effects of smoking weed. But is there anything that can be done to soothe the irritation? In this article, we show you how to both prevent and remedy a sore throat from smoking cannabis.
Those who regularly enjoy smoking cannabis have likely experienced that morning-after sore throat. For some, it happens right after a few puffs, and can be irritating at best and painful at worst. There are a few reasons for this unfortunate occurrence, which, among other topics, will be explored in this article.
Most importantly, we'll provide some actionable tips on how to deal with a sore throat from smoking marijuana, and how to prevent it from happening at all. Even if the improvements are small, it's better than doing nothing!
WHY DOES MY THROAT BURN WHEN I SMOKE WEED?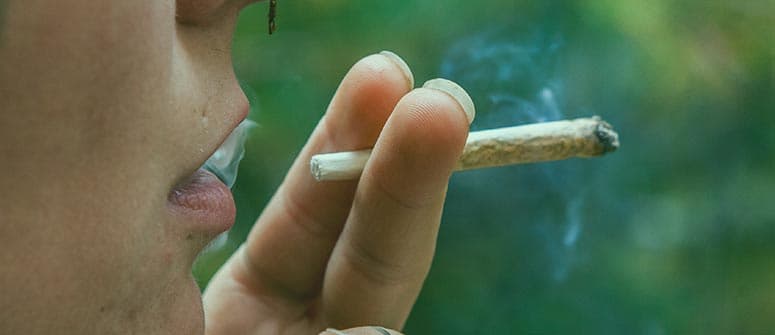 Smoking cannabis may be regarded by some as "less harmful" compared to smoking tobacco, but inhaling any sort of combusted plant matter poses potentially serious issues. Even if studies do not draw a connection between smoking marijuana and respiratory issues outright, the carcinogenic implications of combustion are still a cause for some alarm.¹ Of course, carcinogens never have positive effects on the body.
Coughing and sore throat are the body's natural reactions when confronted with smoke. Our airways are lined with small, hair-like structures known as cilia. Once smoke enters, the cilia are paralysed or killed, and lose their natural ability to keep foreign substances out of our lungs. As a result, the body forces them out through coughing. Sore throat then occurs as a result of all the irritation from the coughing and smoke.
HOW TO AVOID A SORE THROAT AND COUGHING FROM SMOKING WEED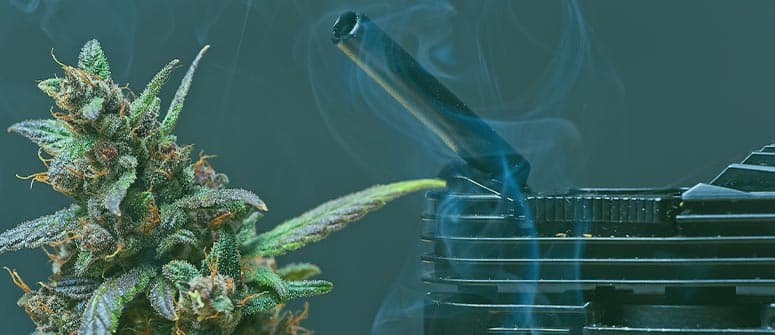 Now, if you're looking to prevent post-smoking soreness and coughing altogether, you need to take precautions to minimise your exposure to smoke and contaminants. Here are some top tips to consider.
SMOKE HIGH-QUALITY WEED
One of the culprits of post-smoking throat irritation could be the quality of weed you're consuming. Take a look at your stash. For one, do the buds look old and dried up? If so, that could be one of your biggest issues. Old, dried-up buds burn quicker, which means the smoke is hotter. That is an automatic recipe for a few minutes of hacking after the first hit.
Pesticides and other chemicals could also contribute to coughing and a sore throat. And they could also inflict a fair share of other, long-term problems as well. Your best bet here would be to stick with good-quality weed. If you don't live somewhere with a legal cannabis market, it's up to you to find a reliable source, or grow it yourself.
INHALE PROPERLY
Many cannabis users out there learned how to inhale smoke from watching movies or TV shows. We all know those classic stoner characters; the ones who hold in the smoke before releasing it. It's likely for cinematic effect, but in reality, there is no benefit to it.
No, holding in smoke won't enhance your high. If anything, it will only irritate your throat further, causing coughing and soreness. Informed weed smokers will tell you that the most effective method is to take slow, deep hits that you release immediately (but not forcefully) after inhaling. As long as you inhale deeply, you don't need to worry about holding in the smoke to extract more THC—it's already been done.
TAKE SMALLER HITS
Building on the above, if you still end up coughing and sputtering after taking a deep hit, just take smaller puffs! Naturally, huge, monster hits will cause a rapid, forceful expulsion as a reaction.
Trust us, you can still get high taking smaller, more frequent hits. In any case, recreational smoking should be relaxed and leisurely, so slow down your puffs.
USE A PERCOLATOR OR DIFFUSER WITH YOUR BONG
Many stoners prefer the bong as their weed weapon of choice, and understandably so. These devices offer a cooler, creamier smoke—and this is the result of a percolator or diffuser. Basically, percolators provide added filtration and cooling by spreading out or "diffusing" the smoke, making for a much smoother inhale compared to regular pipes, blunts, and joints.
An ice chamber—in which you can drop a couple of cubes to cool the smoke—can also make for smoother hits, but there is some controversy over the potential adverse effects of combining cold ice with hot smoke.
USE A VAPORIZER
Purists may not be a fan of this method, but vaping is a potential option to prevent coughing and throat irritation from smoking cannabis. Vaporizers heat cannabis plant material or concentrate to the point at which the desired components (cannabinoids and terpenes) are released in vapor-form, but these devices do not combust the material.
That said, switching to vaping isn't guaranteed to stop you from coughing or experiencing throat irritation. Indeed, depending on the form of cannabis you're vaporizing, and on other factors, such as temperature, you may also experience coughing from inhaling vapor.
USE OTHER WEED PRODUCTS OR LOW-THC STRAINS
There are other ways to enjoy cannabis outside of inhaling hot smoke. Edibles, for one, are a great option for those who prefer a less-harsh consumption method. Now, you may have the impression that creating quality edibles is a tedious task. And though it can be, there are also easier options out there, such as "firecrackers" and no-bake cannabis cookies.
For those who don't want to give up smoking, low-THC strains are also an option. The less potent they are, the more manageable they tend to be when smoked.
SMOKE LESS
One of the best and most effective ways to prevent irritation from smoking cannabis is to take a break. Give your lungs, throat, and airways a bit of respite from all the smoke. You can also take this opportunity to give your body a short rest from all the THC—a very healthy process to engage in from time to time.
HOW TO TREAT A SORE THROAT AFTER SMOKING CANNABIS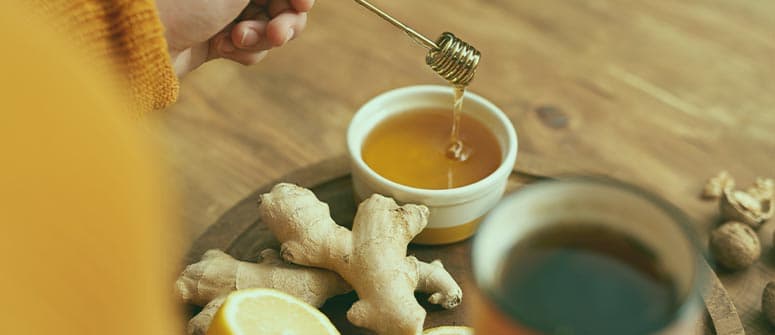 So, let's say you're already dealing with a bad case of post-smoking sore throat. Here are some of the measures you can take to remedy the situation.
HYDRATE
Dryness is one of the obvious culprits, and symptoms, of coughing and irritation. And smoking, of course, tends to suck out any moisture from our mouths and throats.
Although "cotton mouth" is a somewhat inevitable occurrence no matter how you imbibe THC, you still need to hydrate. If you feel extra-parched, that's because you most likely are! Take a few big sips of water every several minutes to continue enjoying that refreshed feeling of hydration.
GARGLE WARM SALT WATER
If you're wondering whether this method tastes good, we can assure you it does not. However, if you want a quick, sure-fire remedy for throat irritation, this is a good option. Warm saltwater mellows down the inflammation in the throat and makes it feel less irritable.
For this, all you need is a tablespoon of salt and a cup of warm water. Stir the salt, then gargle it for about thirty seconds to a minute. The effects should kick in almost immediately, but give it a few hours for the irritation to fully subside.
USE A HUMIDIFIER
A sore throat is only made worse by a dry atmosphere. If you're already dealing with irritation from a night of smoking, sleeping in a hot, dry environment can cause things to worsen. For this, a humidifier can help by adding moisture to the surrounding air. This will make a world of difference in soothing an irritated throat. You may just begin to use a humidifier nightly going forth!
SLEEP WITH AN EXTRA PILLOW
In some cases, smoking causes mucus buildup. And as you lay down, flat on your back, all of that drips down the back of your throat and can cause irritation. To address this, sleep with an extra pillow to position your body at a slight incline, thereby helping to prevent that mucus drip.
SIP ON A CUP OF HERBAL TEA WITH HONEY
Honey is known for its effectiveness against sore throat. So much so that even the United States Centers for Disease Control (CDC) recommends it for this particular situation.²
Now, if you're dealing with irritation from smoking weed, you may want to go with a herbal tea and honey combo. The warm tea provides an added soothing effect as the honey goes to work. If you want to give your honey a bit of a kick, you can infuse it with cannabis to enjoy some THC without any risk of discomfort from smoking.
AVOID COFFEE AND ALCOHOL
Apart from their buzz-inducing properties, alcohol and coffee are also diuretics. This simply means that consuming these substances will dehydrate you. And as we've established throughout this article, dehydration is one of the leading causes of sore throat. So if you're already dealing with that annoyance, pass on the coffee and booze. It may be difficult to resist the temptation, but you'll thank yourself later.
SUCK ON A THROAT LOZENGE
Another way to get instant relief from throat soreness is to suck on a lozenge. While it may feel cold at the back of your throat, that will all be followed by a soothing effect. Throat lozenges come in different variants and flavours; it's a similar feeling to enjoying a piece of hard candy, only this one is done for therapeutic purposes.
EXERCISE
Experts have also deemed exercise a potential option to open up the nasal passages when dealing with a minor sore throat.³ As long as the symptoms are "above the neck", performing mild exercise should not be an issue. You should, however, abstain from exercise if dealing with a chest cough, fatigue, fever, and other symptoms of an actual illness. And, of course, when exercising, don't forget to keep yourself hydrated throughout.
LIVING WITH, AND LEARNING FROM, A SORE THROAT FROM SMOKING WEED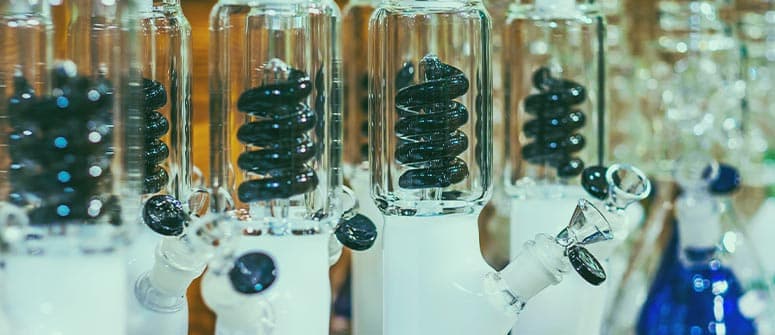 Sore throats and coughing may be an effect of enjoying cannabis, but it doesn't always have to be that way. You can very well prevent these irritating episodes by avoiding smoking, taking smaller hits, or bypassing inhalation (including vaping) altogether.
But if you love your bongs and blunts, or happen to be dealing with a sore throat already, there are effective remedies to reduce the irritation. At the end of the day, using cannabis is all about feeling good, which includes keeping your body in good condition.
References:
1. Melamede, R. (2005). Harm Reduction Journal, 2(1), 21. https://www.ncbi.nlm.nih.gov/pmc/articles/PMC1277837/
2. CDC. Suffering from a sore throat? Centers for Disease Control and Prevention. Published May 7, 2021. https://www.cdc.gov/antibiotic-use/sore-throat.html
3. Tips for working out with a cold. Mayo Clinic. Published 2017. https://www.mayoclinic.org/healthy-lifestyle/fitness/expert-answers/exercise/faq-20058494‌

‌
---