Can cannabis help the elderly?
---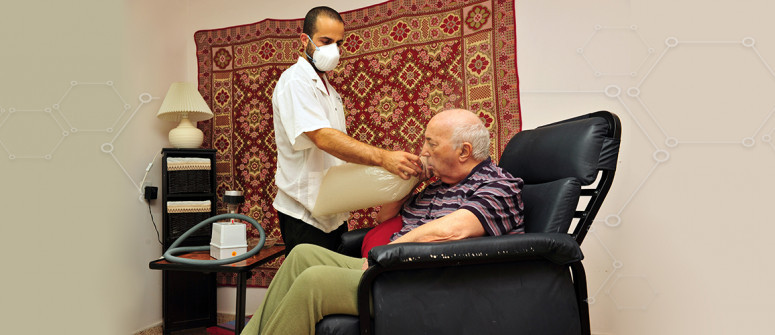 Residents in various retirement communities and nursing homes in the United States have turned to cannabis as an alternative to morphine and other drugs.
Cannabis is already being used as a form of medication for elderly people, but doctors are still trying to find out if it can indeed be helpful, or detrimental to the aging brain and body.
THC and especially Cannabidiol (CBD), the plant's non-psychoactive component, have been successfully used to treat various illnesses and conditions ranging from a rare form of epilepsy called Dravet syndrome to anxiety disorders.
CBD is now also being used as a medication for the elderly living in some retirement homes in the United States. According to a report by the New York Times, a retirement community in San Francisco put up a medical marijuana education and support club.[1] Residents in the home have been using cannabis to treat the daily issues brought on by old age, such as arthritis and appetite loss.
Although some people would like to you to think that cannabis might be dangerous for those in their 60s and older, but according to recent studies, the opposite may be true.
CANNABIS IN RETIREMENT HOMES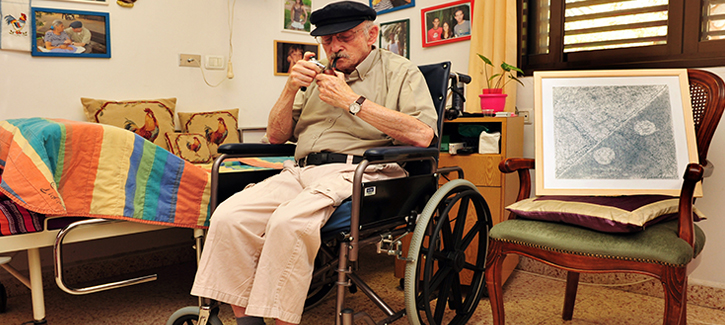 Residents in various retirement communities and nursing homes in the United States have turned to cannabis as an alternative to morphine and other pharmaceutical products that are more powerful and include adverse side effects.
The slight roadblock, however, is that because cannabis is still banned on a federal level, not every institution welcomes the idea of it being openly used. At least not yet. As reported in the same NYT article, however, nursing homes like the Hebrew Home in Bronx, New York allow residents to purchase cannabis from dispensaries, and the products are kept in locked boxes in their rooms.
Some medical experts are also beginning to consider how marijuana can be of more benefit than detriment to the elderly. There has been a recent uptick in research on this very issue. Doctors are still considering the underlying issues associated with late-in-life drug use, especially since there is no real standard in place for marijuana-as-medicine. Yet.
CANNABIS USE AMONG SENIORS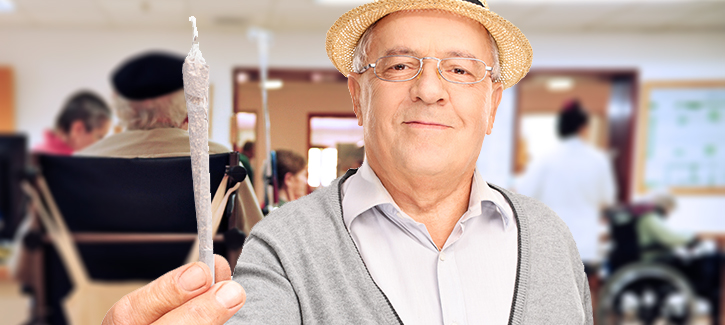 As we grow older, we are bound to experience more health problems than when we were younger. Just like how a vehicle is, we experience fewer issues during the early stages. But over time, our condition deteriorates.
When it comes to issues specific to the elderly, cannabis displays potential that could be groundbreaking. According to studies, CBD has shown to help lessen the anxiety brought on by neurodegenerative diseases like Alzheimer's, loss of appetite, and nerve inflammation.[2] Some studies have also shown that CBD treatment can help with the enhancement of natural bone repair, to help seniors deal with osteoporosis.
Both THC and CBD have shown positive results as anxiety and stress relievers, helping to improve sleep quality. Cannabis creams, on the other hand, are also being used to nourish damaged skin and treat minor physical problems such as muscular fatigue, sore joints, and the run-of-the-mill back pain.
SHOULD RETIREMENT COME WITH A DOSE OF WEED?
In order to learn how cannabis can affect the elderly, especially concerning CBD, continued research is key. It does make sense that the psychoactive properties of cannabis could be negative for some aging individuals. However, it's also likely that cannabis might greatly improve the lives of those over 60 or even 70.
All things considered, the side effects of cannabis consumption as compared to opioids and other prescription drugs might be much less detrimental. If CBD alone can help make an elderly person's life more easy or comfortable, it is an option worth exploring in greater depth until definitive answers are achieved.
Note: We have taken the utmost care and precaution whilst writing this article. That being said, please take note of the fact that we are not medical professionals of any kind. CannaConnection is strictly a news and information website. This content is not intended to be a substitute for professional medical advice, diagnosis, or treatment.
References
---
^ The New York Times, When retirement comes with a daily dose of cannabis, retrieved December-18-2018
Link
---