How to clean a vaporizer
---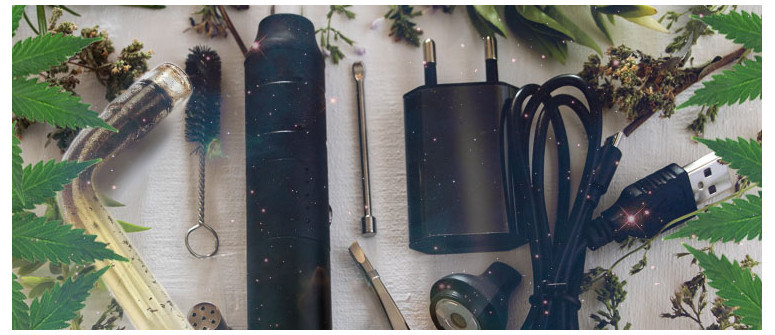 Vaporizers are efficient devices that allow users to quickly dose-up on cannabinoids on-the-go. They need some routine love and care to remain at the top of their game. Frequent cleaning will keep them working well and tasting better.
Regardless of the price of your vaporizer, there are numerous steps you can take to ensure your device lasts as long as possible. By regularly cleaning your vape, you can actively avoid residue buildup and potential damage to heating elements. This process will also help you to detect any defunct parts that need repairing or replacing.
When it comes to vaporizers, you usually get what you pay for. Spending less money on a cheaper device usually means lower quality, whereas spending more often means obtaining a vape that has many useful functions and a longer lifespan.
There are numerous different models of vaporizer on the market, but no matter which one you have, the following cleaning steps can be applied to many of them and prolong the life of your favorite device.
CLEANING A DRY HERB VAPORIZER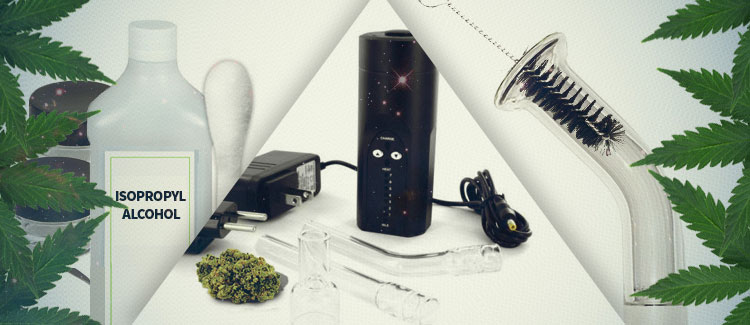 Dry herb vapes are only compatible with unprocessed cannabis flowers. Many users love the simplicity of this method, claiming that the taste and intense effects are superior.
Keeping your dry herb vape clean will not only help to extend its lifespan, but will also help to maintain good flavor, as residue buildup can lead to harsh hits. Here's how to go about this:
Begin by taking your vape apart. Most models are usually made up of a mouthpiece, battery, and heating chamber. These segments are often designed to separate in order to allow users to easily clean their device and replace any failing parts.
Proceed by removing any loose pieces of herb from the heating chamber by shaking and tapping this segment. Now that any large chunks have been removed, it's time to move on to the more discreet layers of residue. Most vaporizers come with a cleaning kit that includes a brush for this purpose. If yours doesn't have one, then a Q-tip can be used in its place. Use your brush to remove any residue. Refrain from using water as this may damage the electronics of the vape.
Many models include a small metal screen within the heating chamber to prevent direct contact between the herb and the element. Remove this piece of kit and clean any particles from between the mesh wiring.
Next, use your brush to clean any particles from the inside of the mouthpiece. Scrub the segment with rubbing alcohol and rinse it in warm water to improve hygiene.
Now for the battery. Use a dry cloth or brush to remove any dust particles from the battery and check the connection for any blockages.
You're almost done. Put your vape back together and give the entire device a wipe down for a new and shiny look.
CLEANING OIL AND WAX VAPORIZERS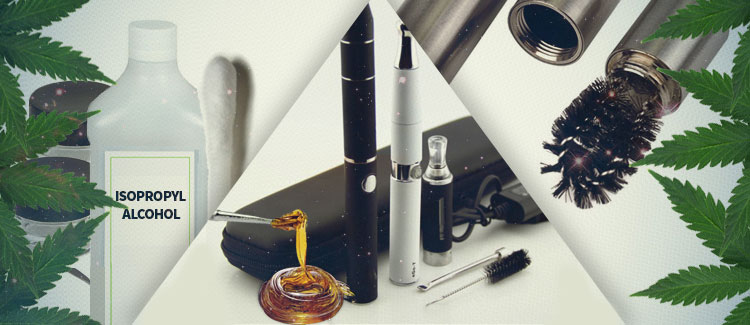 Oils and waxes are strong cannabis extracts that provide users with more concentrated doses of cannabinoids. The sticky and viscous nature of these products means that the vapes used to ingest them are harder to clean than standard dry herb devices. When it comes to oil vapes, users should be extra cautious not to allow any water into the interior of the device.
Begin the process by removing the mouthpiece and opening the heating chamber.
Use the brush provided, or a Q-tip, and dip the end in isopropyl alcohol. Proceed by cleaning both the chamber and the mouthpiece by scrubbing down the insides.
Continue to scrub until there is no more lingering residue inside the heating chamber. Be sure not to apply too much pressure on the heating coil when cleaning, as this is a very delicate part of the device.
Allow the alcohol to evaporate and then put the parts back together.
---