Marijuana VIP: Jorge Cervantes
---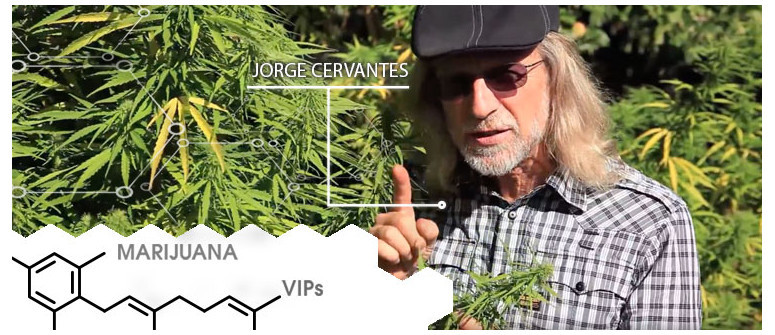 Image: Jorge Cervantes YouTube
If you are even remotely interested in growing marijuana, Jorge is the man who can teach you. Jorge is a genuinely nice guy, who definetely deserves a spot in our VIP list.
Very few cannabis VIPs attract such a unanimous opinion. Talk to anyone involved in marijuana cultivation, and they will have undoubtedly heard of Jorge Cervantes. Down-to-earth, friendly, and an all-around nice guy, what Jorge doesn't know about growing isn't worth remembering. We take a moment to appreciate Jorge's impact on the cannabis industry.
THE MAN, THE PERSONA, THE LEGEND—JORGE CERVANTES
Guiding millions of growers through the trials and tribulations of cultivating cannabis, Jorge Cervantes has been involved in growing our favorite plant for over 35 years. To say he is knowledgeable about growing would be putting it lightly. Jorge has shaped the way we grow today through his vast years of experience and experimentation.
Although many, including mainstream media, will know him as Jorge, Jorge Cervantes is actually a pen name. He used the "Jorge" persona to conceal his identity back when cannabis was heavily stigmatized as part of the war on drugs. His real name, George Van Patten, wasn't revealed until 2010, some 27 years after first appearing in a black beret and dreadlocks as part of videos he released on cannabis cultivation.
George was born in Oregon in 1953, studying in numerous countries growing up. In 1977, he started a botanical landscaping and gardening business called Sin Semilla. It is from the origins of Sin Semilla that George would become interested in writing about and growing cannabis. In the years that followed, Jorge would have several run-ins with law enforcement, including having Sin Semilla shut down by the DEA. Despite these setbacks, he was not discouraged.
Jorge's passion for marijuana never faded. The disguise he used merely allowed him to enter illegal cultivation circles so he could gain a better understanding of their growing techniques. Nowadays, modern growers have the luxury of searching YouTube or looking online. Much of what you read or watch is the direct result of information initially published by Jorge. His decades-long history of publishing cannabis grow bibles is a testament to that.
JORGE'S CROWNING ACHIEVEMENTS
Quantifying Jorge's achievements with specific moments is difficult. Indirectly, the expertise he has gathered and shared has sustained a far-reaching impact. However, if there were a physical embodiment of the knowledge Jorge has gathered, it would have to be the bestseller Marijuana Horticulture: The Indoor/Outdoor Growers Bible.
With several iterations, the book covers virtually every aspect of growing cannabis you can imagine. Spread across 1,075 pages and translated into six languages, it is fair to say that growers have a lot of faith in what Jorge has to say.
Jorge even started his own publishing company—another example of his ingenuity and determination. Many mainstream publishers would not touch his content given the nature of the subject. By beginning Van Patten Publishing, he could circumvent these issues. Self-publishing ensured several generations would have readily available access to his work. More recently, Jorge won a Gold Benjamin Franklin award for his 2015 book The Cannabis Encyclopedia.
THE KING OF CULTIVATION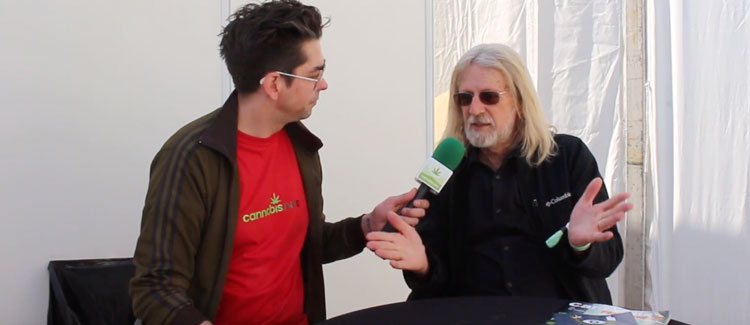 Whether you have been influenced by his books, videos, or his down-to-earth personality, virtually everyone involved in cannabis has been affected by Jorge's determination to understand marijuana. There is a good chance that the expert growers of today have based much of their knowledge on Jorge's early works.
For Jorge himself, the desire to understand the most profound aspects of cannabis continues. He can still be found attending cannabis cups and events all over the world, as well as continuing to publish books and videos online. His latest fascination is with a research company in his home of Oregon called Phylos Bioscience. Using state-of-the-art technology, they are trying to create an open source DNA map that links all of the strains in the world. With genetic verification, growers and buyers would be able to check and verify the qualities of any given strain.
If there is one piece of advice we could give novice growers, it is to read a copy of Jorge's Growers Bible. There is no denying that the impact Jorge has had on cannabis continues to this day. Shazam! Jorge is a genuine marijuana VIP.
---