Legal status of marijuana in the state of oregon
---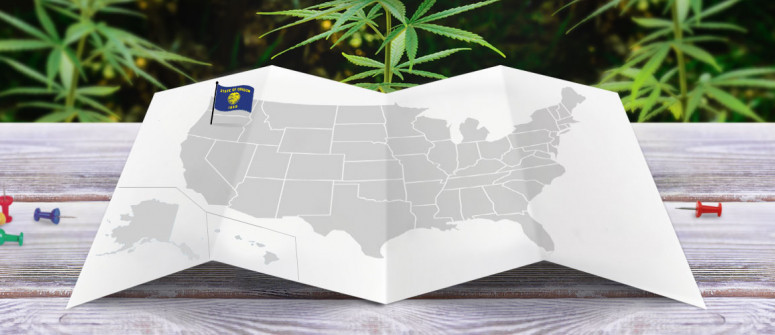 Find out about the legal status of medical and recreational marijuana in the state of Oregon. Is marijuana illegal? Better safe than sorry!
MEDICAL MARIJUANA IN OREGON
Oregon was one of the first states in the country to start a medical marijuana program back in 1998 and at the moment medical marijuana is legal for patients with a prescription from a licensed physician in Oregon.
A medical marijuana patient is allowed to up to 24 oz (680 grams) of usable marijuana as well as up to 5 mature plants and 18 immature seedlings.
The qualifying conditions to become a medical marijuana patient in Oregon include:
A degenerative or pervasive neurological condition
Cachexia (wasting syndrome)
Cancer
Glaucoma
HIV/AIDS
Persistent muscle spasms (including those characteristic of multiple sclerosis)
Post-traumatic stress disorder (PTSD)
Seizures (including those characteristic of epilepsy)
Severe nausea
Severe or chronic pain
RECREATIONAL MARIJUANA IN OREGON
Oregon legalized the use of cannabis for recreational purposes in 2015, allowing adults over 21 years of age to possess up to 8 oz (226 grams) in their private homes. It also allows them to cultivate up to 4 plants for personal use.
In public, adults are allowed to posses up to 1 oz (28 grams) of marijuana.
If you get caught with more than the allowed 1 oz in public, you will most certainly get in trouble with the law. Possession of between 1-2 oz of cannabis is punishable with a fine of up to $650.
Getting caught in public with between 2-4 oz of cannabis is punishable by up to 6 months in jail and up to $2,500. More than 4 oz is good for up to 1 year in jail and a fine of up to $6,250.
We are not aware of any possible law changes in the (near) future in Oregon regarding medical and/or recreational cannabis.
---