Weed 'n whisky sour recipe
---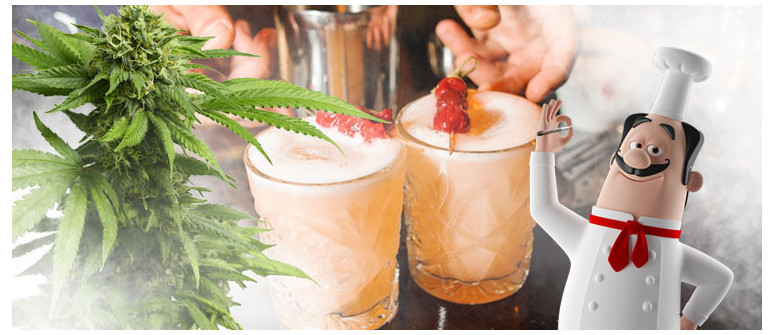 Making a weed infused cocktail is easy and absolutely worth it. To prove this to you, we will share a very easy classic with you. Check out our recipe for a Weed 'N Whisky Sour.
Imagine yourself on the beach. Now imagine you are holding a cocktail. Now imagine this cocktail is infused with weed. Sounds about right? Then we've got just the thing for you.
We have covered a few recipes for weed infused cocktails in the past such as a Dank Mai Tai and a Weed 'N Whiskey. They are pretty easy to make, but for all you lazy cannabis enthusiasts we decided to share a very easy one. Weed 'N Whisky Sour is a nice, simple, and a flavorsome cocktail.
INGREDIENTS
750ml bourbon
7 grams of dried weed
Large Mason jar
Cheesecloth
20ml freshly squeezed lemon juice
20ml simple syrup
One cherry
INSTRUCTIONS
First, you need to decarboxylate your weed. Grind you weed as if you are planning to roll a joint from it and then spread it over a lined baking tray and bake it in an oven for about 30-45 minutes at 115°C/240°F.
After this, let it cool down and mix it with the bourbon in the mason jar. Make sure to mix it well by stirring and shaking it very well, and continue to do so every now and then while leaving the jar in a dark place for about 5-7 days. The longer you leave the mix in the jar, the tastier and stronger it will get.
Pour 60ml/2 oz of weed-bourbon, lemon juice, and syrup into a shaker, and shake thoroughly. If you don't have a shaker, just mix the ingredients well.
Add ice cubes, and garnish with a lemon wedge and a cherry. It's super simple, super delicious, and it can get you nicely high.
Enjoy, but be careful! Remember that edibles can hit harder then you expect, especially when combined with alcohol, so feel free to judge the amount according to your own experience and start slowly. It is strongly advised to first learn how to calculate the strength of edibles.
---