The life she deserves (2018): documentary review
---
The Life She Deserves is a documentary about the struggles of 17-year-old Jennifer Collins, a teenager who suffered from seizures her entire life until medical cannabis showed fascinating results.
Directed by: George Burroughs
Initial release: 2018

In the beginning of 2018, a documentary entitled The Life She Deserves was released. It revolves around the life of 17-year-old Virginia resident Jennifer Collins, who suffered from intractable epilepsy most of her life. During her early childhood, she became very destructive and violent due to her condition, which was so uncontrollable that she even contemplated suicide.
Both of her parents felt hopeless until they stumbled upon the option of medical cannabis. Like any American with a conservative view on marijuana, they were hesitant to give it a try, but after running out of other solutions, they finally decided to do so.
Jennifer and her mother then moved to Colorado from Virginia in 2013, since it was one of the few major states back then that had access to medical cannabis.
After trying CBD oil initially, Jen's seizures worsened, urging her mother to switch to THCA instead. The non-psychoactive medication did work, and the teenager's seizures decreased dramatically.
THE US GOVERNMENT'S STANCE ON MEDICAL CANNABIS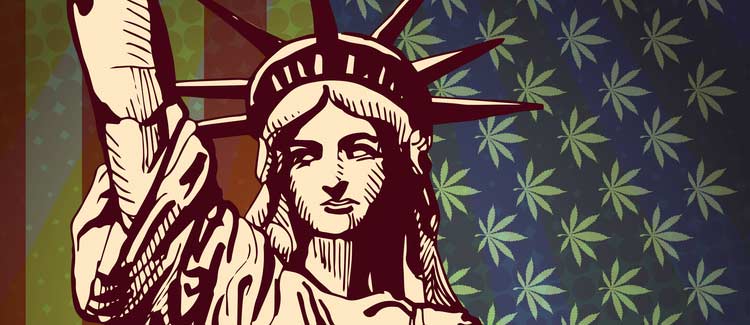 One of the hurdles that the Collins family had to go through was forcibly moving across the country just to gain access to the medication that would essentially save Jennifer's life.
It is one of the key takeaways of this documentary, showing how the United States government continues to ban the use of cannabis on a federal level, despite 29 of its states giving cannabis the green light.
As mentioned in the film, the state of Virginia eventually legalized medical cannabis in oil form last February. However, it also noted that US Congress has not taken action to legalize medical use countrywide.
THE GOOD
Documentaries such as this are always good informational resources regarding medical cannabis and its real-life benefits. People like Jennifer who suffer from debilitating conditions give a face to the very real potential of medical cannabis.
While there are many others like her out there, this film does a great job showing the arc of Jennifer's condition from a struggling young child to a normal teenage girl.
At the very least, this heartwarming film is another good eye-opener for people who are still misinformed about cannabis and its medical benefits.
THE BAD
There really aren't that many negatives in this film, since it did fulfill its main objective of trying to inform people about an important facet of this usually stigmatized herb. But if you are not a fan of tearjerker films, then this one is not for you.
THE BOTTOM LINE
If you are looking for an enlightening documentary that may change your overall views on medical cannabis, The Life She Deserves is definitely one to watch. Not only does it give first-hand experiences from someone who has gone through hell all her life, it also shows how mentally tough Jennifer Collins has been while dealing with this life-long disease.
This short documentary film will only take up 21 minutes of your time, and is definitely worth every second.
---