Today is world naked gardening day!
---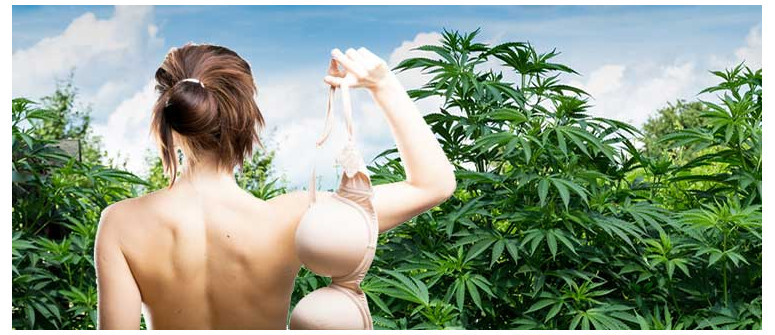 The only thing more natural than gardening is doing so in the buff. Saturday, May 5th is World Naked Gardening Day, which means it's time to grab your gardening supplies and drop your drawers!
April showers bring May flowers, but they also bring the urge to do some gardening au naturel. Yes, believe it or not, Saturday, May 5th is World Naked Gardening Day (WNGD) or "drop-your-pants-and-dig day." So, if you ever thought about nurturing your weed plants in your birthday suit like Adam and Eve did back in the garden of Eden, then step right up, because on this particular day, folks from around the world will be free-balling through the tulips with you.
Why would you want to take your clothes off you ask? Well, first of all, gardening is ranked just below skinny dipping on the list of things people are willing to do in the buff. More importantly, gardening naked has definite therapeutic value. The warmth of the sun (or a 600W grow light) on your bare skin can be energizing, coupled with a feeling of peaceful relaxation that comes from the act of gardening itself.
WNGD is also an opportunity for us to make a statement against the pervasive negative body image issues that are so prevalent in today's media-driven society. Gardening is a part of our history, and goes all the way goes back to the time of early man. So, whether you are fit or fat, young or old, the earth is our mother. Marijuana plants do not discriminate.
How does one get involved? It's easy, it's fun, and it costs nothing to join in. WNGD is today, so call your friends and let your neighbors know you are not just streaking in the backyard; you are getting back to nature.
And you know how it works... Pics or it didn't happen.
---