Today is purple day: a day for international epilepsy awareness
---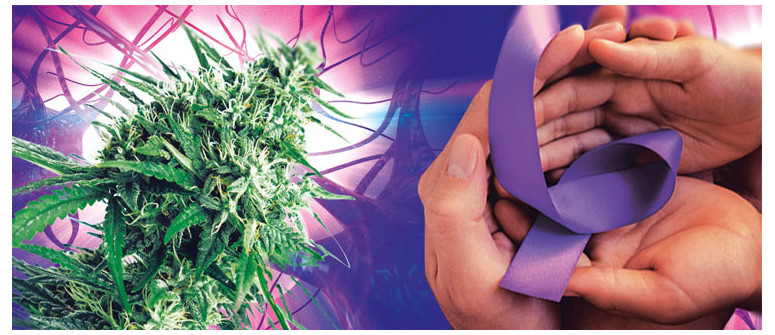 Today is Purple Day, an international event designed to help raise awareness for epilepsy all around the world.
Epilepsy is a disorder that affects up to 1% of the world population. That's roughly 76 million people who deal with epilepsy and its debilitating symptoms. But there is a light at the end of the tunnel.
Epilepsy is being heavily researched by major medical institutions all around the world. This research aims to better understand the condition, what actually happens in the brain that causes epileptic seizures, and to identify better treatment options.
This March 26 is Purple Day, an international day devoted to raising epilepsy awareness internationally. Created by Cassidy Megan, a young girl with epilepsy, Purple Day encourages people around the globe to discuss the condition, inform each other, and dispel any myths surrounding it.
CBD: A POWERFUL ANTICONVULSANT
Today, there is a solid body of research which shows that CBD can help treat epilepsy by dramatically reducing the frequency and intensity of seizures.
While medical professionals still don't entirely understand epilepsy and its causes, they do know that CBD can be a powerful anticonvulsant, especially for patients who don't respond to regular medication/treatment.
One of the most famous cases to first highlight CBD's ability to calm seizures is that of Charlotte Figi.[1] Charlotte is a young girl from Colorado who suffers from Dravet syndrome, a rare type of epilepsy usually affecting children from 6 months of age onward.
Charlotte's condition was so severe that she was suffering from over 300 seizures per week. Some of these seizures lasted hours, at which point her parents had to race her to the ER, where she'd remain incubated and cared for professionally.
Some of Charlotte's seizures were so intense they caused her heart to stop beating, leaving her parents to perform CPR in order to bring her back to life. Thanks to medical marijuana, however, Charlotte's life soon changed.
Using a medical cannabis tincture produced from a strain now known as Charlotte's Web, Charlotte's parents and doctors have been able to severely drive down the frequency and severity of Charlotte's seizures.
From the first trial with CBD, Charlotte was seizure free for an entire week. Within 9 months of treatment, Charlotte was experiencing roughly 1 seizure per week instead of 300. And she's not alone.
Since Charlotte's story first made headlines in 2013, thousands of other parents and doctors have opened up about their positive experiences using CBD to treat epilepsy.
JOIN PURPLE DAY AND HELP RAISE WORLD EPILEPSY AWARENESS
Made a reality by the combined efforts of the Anita Kaufmann Foundation and the Epilepsy Association of Nova Scotia, Purple Day now gets support from hundreds of ambassadors everywhere. If you want to join the team, make sure to sport your best purple threads this March 26. Even better, get involved in one of the many Purple Day events.
For more information about Purple Day, visit their website.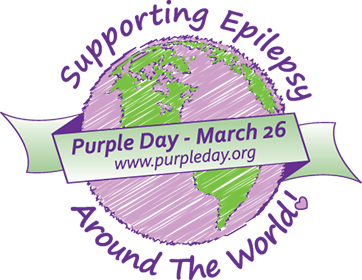 ---