9 tips to get bigger yields with autoflowering cannabis plants
---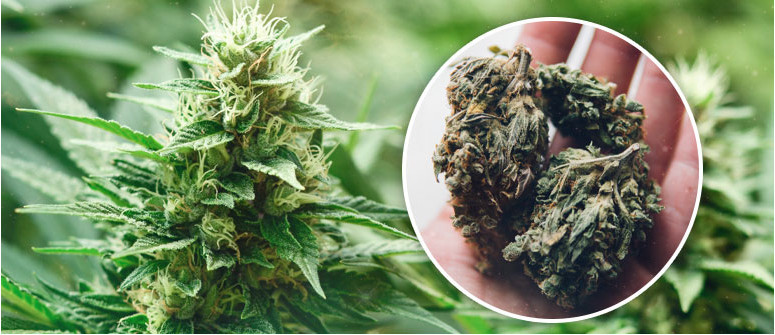 Autoflowering cannabis strains sometimes get criticized for producing light harvests. Unjustified! Check this list to boost your harvest.
Autoflowering plants are the latest craze in the cannabis world, and with good reason. Autos are extremely easy to grow, have short flowering times, reach manageable heights, and still produce great herb.
However, one constant criticism of autoflowering varieties is that they produce lighter harvests than regular strains; while autoflowering seeds have improved greatly over the last years, most growers will agree that auto harvests are a little on the light side.
So, how can you reap the benefits of growing autoflowering plants and still produce heavy harvests? Here are some simple tips to help you get bigger yields from your autoflowering cannabis plants.
TIPS FOR BIGGER AUTOFLOWERING HARVESTS:
1. PICK THE RIGHT STRAIN:
First thing's first; to get the best possible results when growing autos, make sure you pick an auto strain that's known to produce bigger harvests. Use our strain database to read up on individual auto varieties and their yields, as well as info from your seed provider.
2. DON'T RE-POT YOUR AUTOS
One of our top tips for maximizing the yield of your autoflowering plants is to avoid stress. The first way to do this is to avoid repotting your autos. Instead, grow them straight in their final container.
Remember that autoflowering strains have a very short life cycle. Repotting always puts a plant under some stress and affects their growth slightly. While this isn't such a big deal with regular cannabis varieties, you'll want to avoid this when growing autos.
3. USE AN AIRY GROW MEDIUM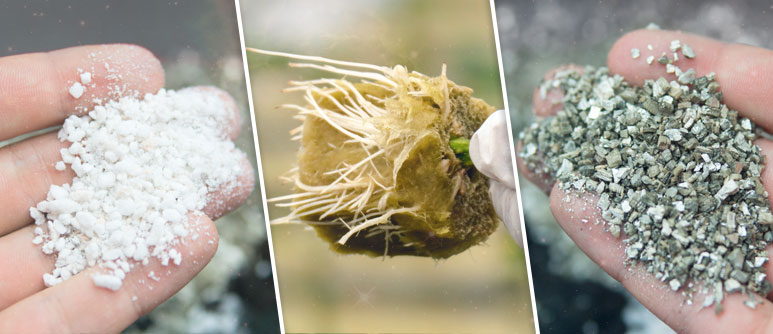 Airy grow mediums like are known to stimulate growth. Remember that autoflowering plants can flower in as little as 60 days seed-to-harvest. Hence, you'll want to do everything you can to stimulate as much vegetative growth in that short amount of time as possible, resulting in a maximum number of bud sites come flowering time.
Using airy grow mediums is a great way to do just that. Consider growing your auto plants in rockwool, perlite, vermiculite, or coco for best results.
4. GIVE THEM PLENTY OF LIGHT:
Cannabis plants thrive off light. Hence, another great way to improve the yields of your autoflowering plants is to make sure they get plenty of light hours all throughout their life cycle.
Obviously you'll want to experiment with each individual strain to see what works best on each plant given its genetics. However, some growers get great results giving their autos 18, 20, or sometimes even 24 hours of light per day.
5. AVOID TOPPING, FIM-ING, SCROG-ING, AND SUPERCROPPING
Any kind of training technique, be it FIM, SCROG, or simply topping, causes stress for a plant. And while these techniques can really pay off with regular cannabis varieties, we advise you not to use them on autos.
Again, autos have short life spans. Hence, the time it takes for a plant to recover from the stress of any of these intense training techniques isn't worth it. In fact, these methods are usually counterproductive, stunting growth and ultimately leading to smaller yields.
6. GET THE NUTRIENTS RIGHT
Just like with regular cannabis plants, you'll want to give your autos the right nutrients throughout their entire cycle. Remember to give them grow nutrients during their vegetative growth phase before switching to bloom nutrients at the first signs of flowering.
7. AVOID OVERWATERING
Like repotting, topping, and SCROG-ing, over watering creates stress for your plants. Hence, always avoid over watering your cannabis autos and only give them water when their soil is nice and dry.
8. TRY SEA-OF-GREEN: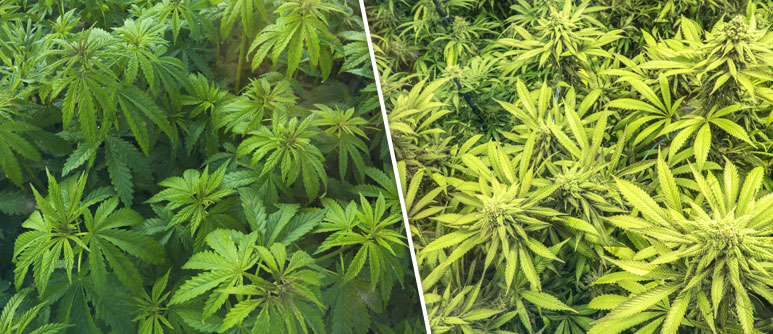 The Sea of Green (SOG) growing method is extremely popular. It involves growing various smaller plants per grow surface, rather than fewer larger plants. With regular plants this generally cuts down the need for long vegetative phases, allowing you to get to harvest a lot faster.
SOG is a great technique to use with autos because it takes the focus away from maximize the vegetative growth of each individual plant. Instead, it lets you take advantage of the naturally smaller stature of your autos and maximize on that potential.
9. SING THEM A SONG!
At the end of day, like every other plant, cannabis flourishes when it gets plenty of tender loving care. As with any other plant in your garden, make sure you pay close attention to your autos and giving them everything they need. This includes singing a song to them. In return, you'll surely be left with a nice, heavy harvest of delicious bud.
Happy growing!
---