Review - sneakguard lockable storage
---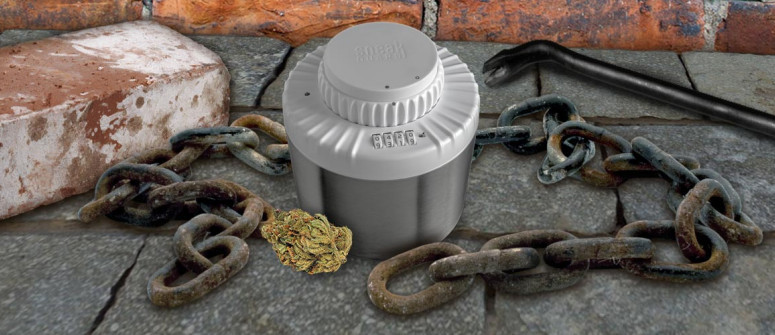 Having a practical storage bin that also keeps your weed locked away from children is smart. Check out the SneakGuard Lockable Storage container.

We may be living in the age of legal cannabis, but no matter which part of the world you live in, it is best to safeguard your stash. After all, no one wants their weed to receive undesired attention from anybody, be it law enforcement, your completely sober and square neighbor, or children.
Fortunately, there are products that can fulfill all these functions, and one of them is known as the SneakGuard.
HOW SNEAKGUARD WORKS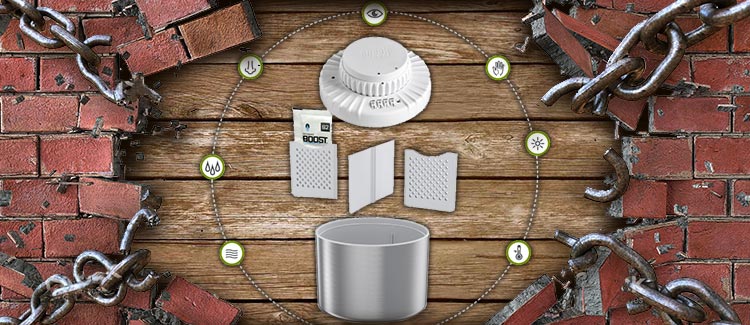 The SneakGuard is pretty much a portable safe for your medicine. It comes with a brushed metal exterior along with a plastic top that is opened via a four-digit combination lock dial. And to keep your herbs fresh at all times, it seals vacuum-tight using a large pump-like button. As for the lock, you can set it with your own combination of numbers, and change it up whenever you wish to do so.
The SneakGuard is around 6.5 inches (16,5 cm) in height and 6 inches (15 cm) in diameter, which enables it to store up to almost a pound of herb or 15 edibles, depending on the size of the package. If you are using concentrates, it can store up to 30 grams, but again, it's dependent on the size. The interior is divided up by plastic borders and bears sleeves for humidity control packs, which also makes it perfect for storing curing jars.
THE GOOD
For the purpose of securely stashing your herbs, the SneakGuard gets the job done really well. It not only keeps your supply out of reach from meddling hands, it also keeps it consistently fresh with the vacuum seal. Its stainless steel exterior helps keep the light out, protecting your precious cannabinoids from degrading. It can also work for those who prefer their live resin cool and refrigerated.
Another well-loved function of the SneakGuard actually comes from cannabis-loving parents who store their stash at home. The top makes this contraption more child-proof, and is perfect for those who don't want to deal with the fear of children finding and accessing their cannabis.
THE BAD
There is not really that much criticism towards the SneakGuard, apart from the few people who have a bit of an issue with its aesthetic and design. The size of this device is definitely not suitable for storage in the glove box of your car, or in your handbag.
It's true; the SneakGuard can attract a lot of attention, especially when left on the kitchen counter or a work desk. It is by no means a super-discreet storage container. Since its main purpose is for stealthy storage, it is usually advised to keep out of plain sight.
THE BOTTOM LINE
Every cannabis-loving individual should actually have such a multifunctional storage bin for their supply. So, if you are in the market for a product that will keep your stash fresh, as well as safe and secure, SneakGuard could be ta prefect option.
---